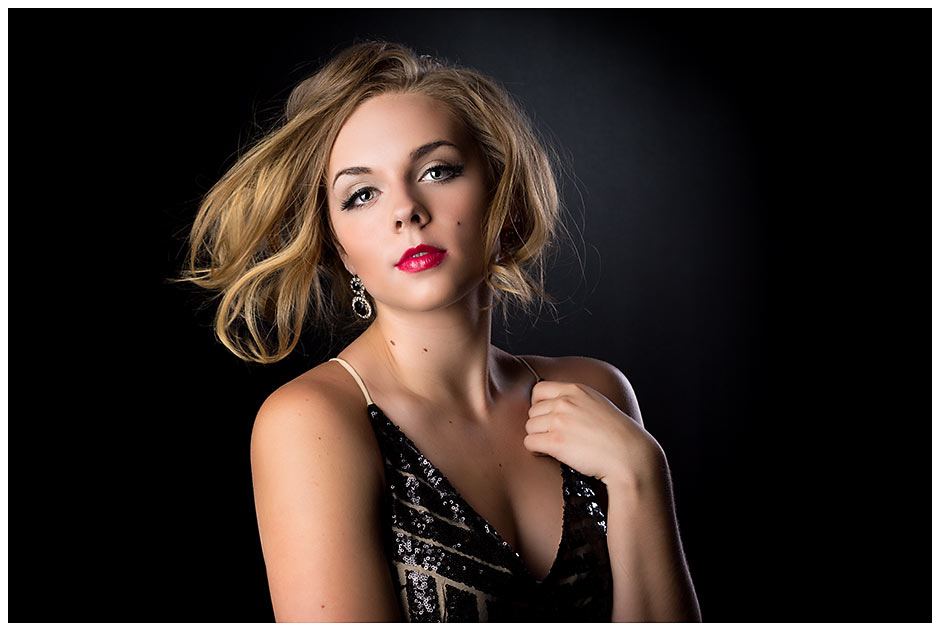 Marilyn Monroe Icon Session | Ema | Charlottesville Senior Photographer
Every year, I try to come up with an interesting photography concept for my senior models. Last year we had color inspired sessions and I was thrilled with the way they turned out! This year I decided to do something different with my 2017 senior models. Each one of them chose a different icon and through out the year, we'll have a session based on their icon. We'll pick out photos of that person that we love and use them as inspiration for our photoshoot. With outfit choices, accessories and hair and make-up we hope to capture the essence of the icon!
Today I'm happy to share the first one from the icon series and it's one of the most iconic people out there…Marilyn Monroe!
When Ema, an up and coming senior at Fluvanna County High School selected Marilyn, I was super excited but not surprised. When I photographed her at our very first session I totally got a Marilyn vibe!
We made a Pinterest board with tons of Marilyn photos that we liked and then slowly narrowed it down to three looks. Here are some of the photos we used for inspiration: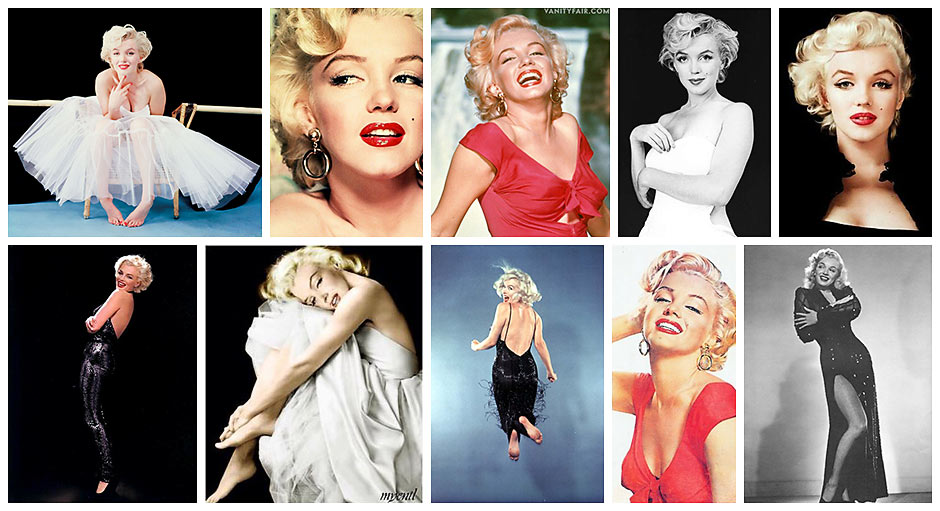 For the first look we went with the photoshoot Marilyn had with Milton Green in 1954. Here's an interesting bit of trivia I found out when searching for photos from this session. Apparently the dress that they had planned on her wearing was too small in the chest. That's why she's either leaning forward or is holding her arms crossed over her body. Otherwise the top would have fallen down! Even though Ema's outfit fit her perfectly, we decided to try to recreate the same poses.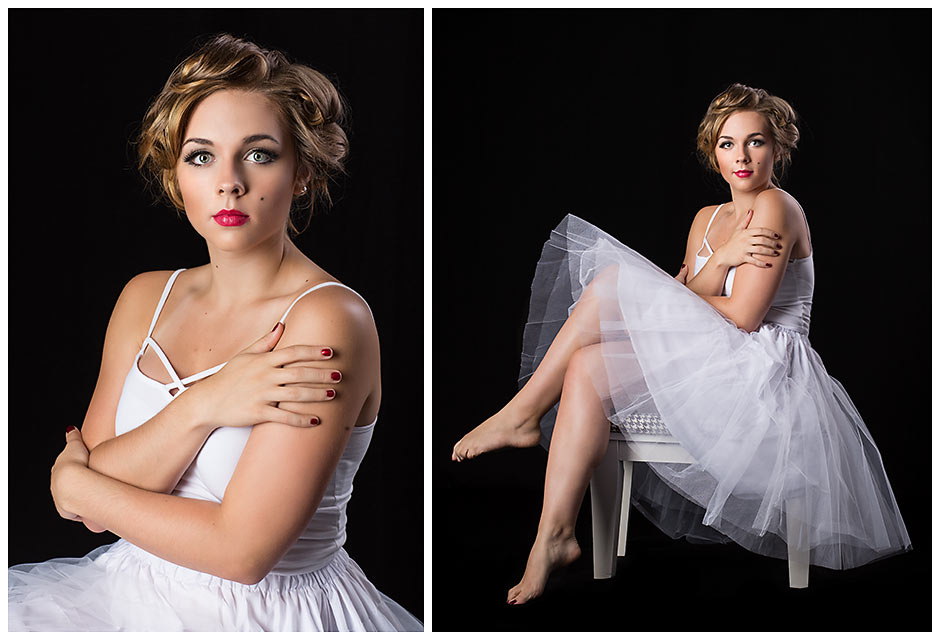 Though I LOVE Ema's serious look, the laughing shots are amazing! This one is just about the cutest thing ever!!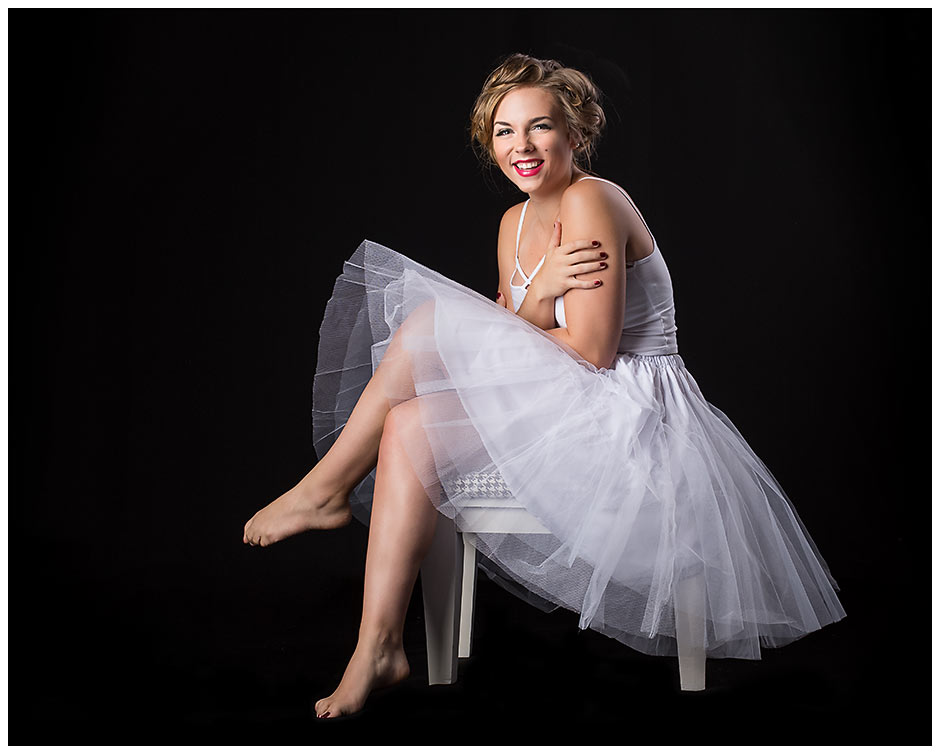 Ema changed her top and we had a whole new look! ANother interesting side note, Ema's hair is actually pretty long…way past her shoulders. I was working with an amazing hairstylist, Mary Niefert, and she must have magical powers because somehow, she was able to make her hair look short!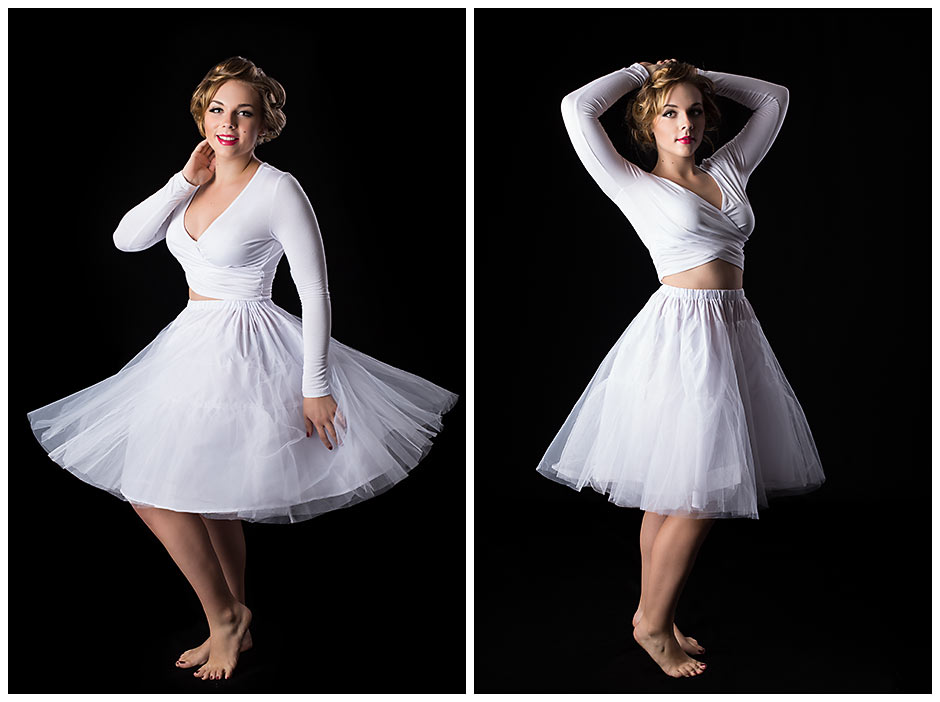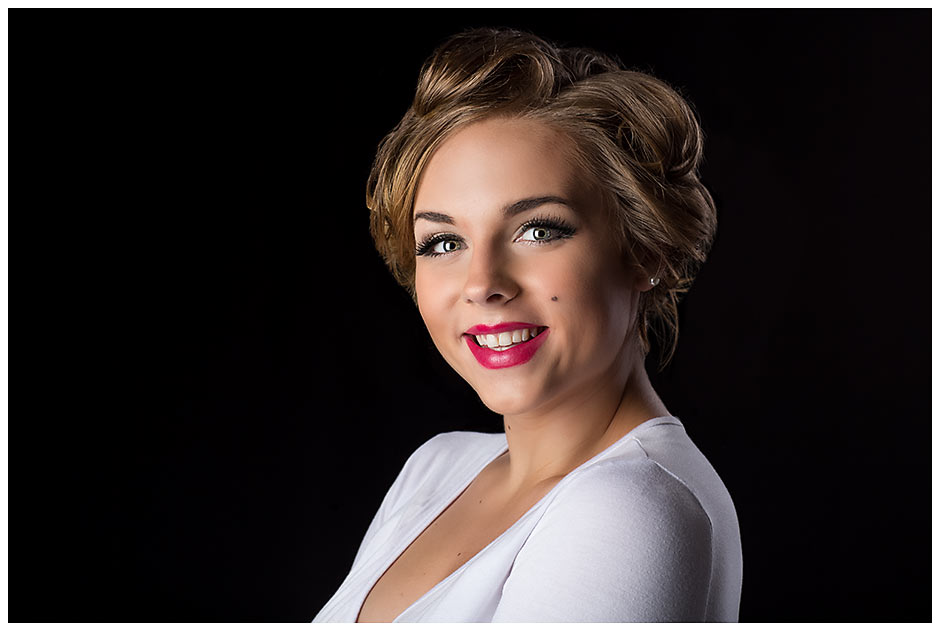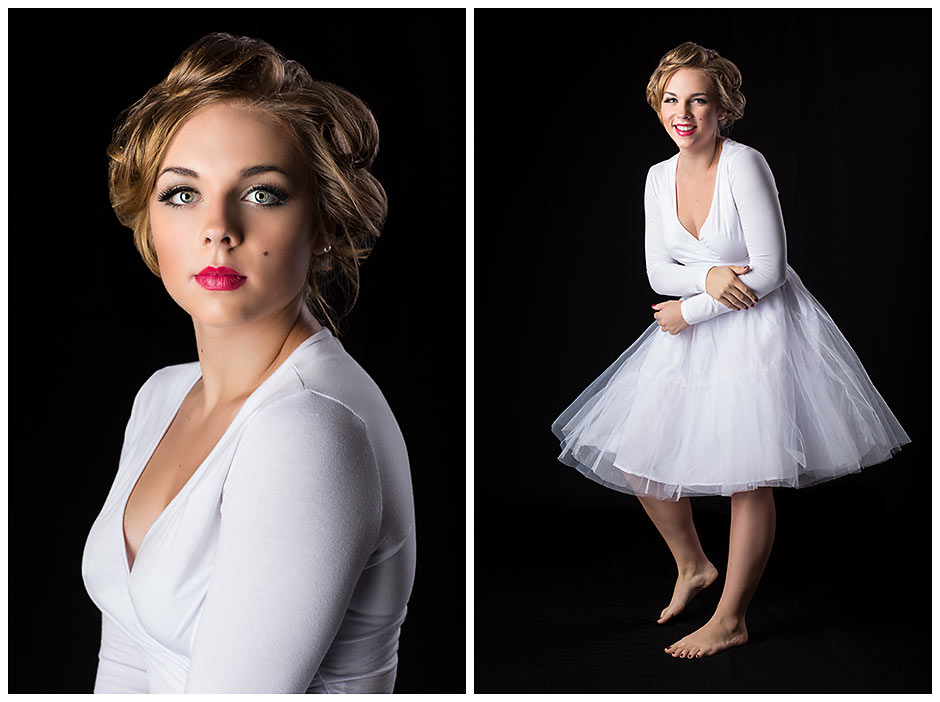 We then moved onto the next look. A red dress that may not be identical to the dress Marilyn wore but it's pretty darn close!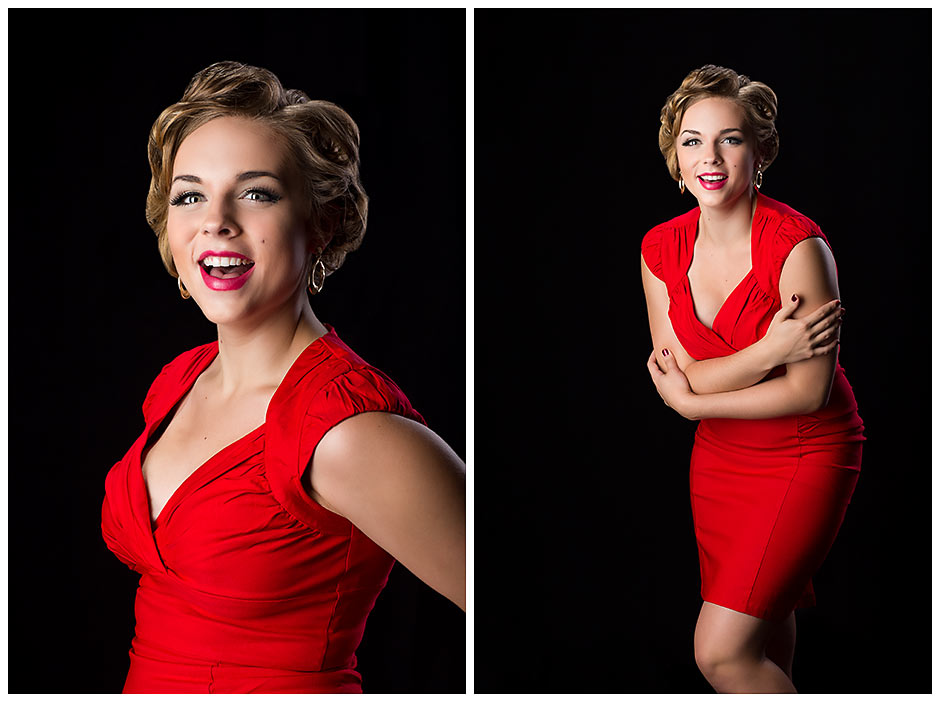 I started out this part of the session using a white background but it didn't have the feel I was going for. We moved back to the black background but a quick test shot showed by background was too bright. They're totally different from the rest of the photos from this session but I love them both!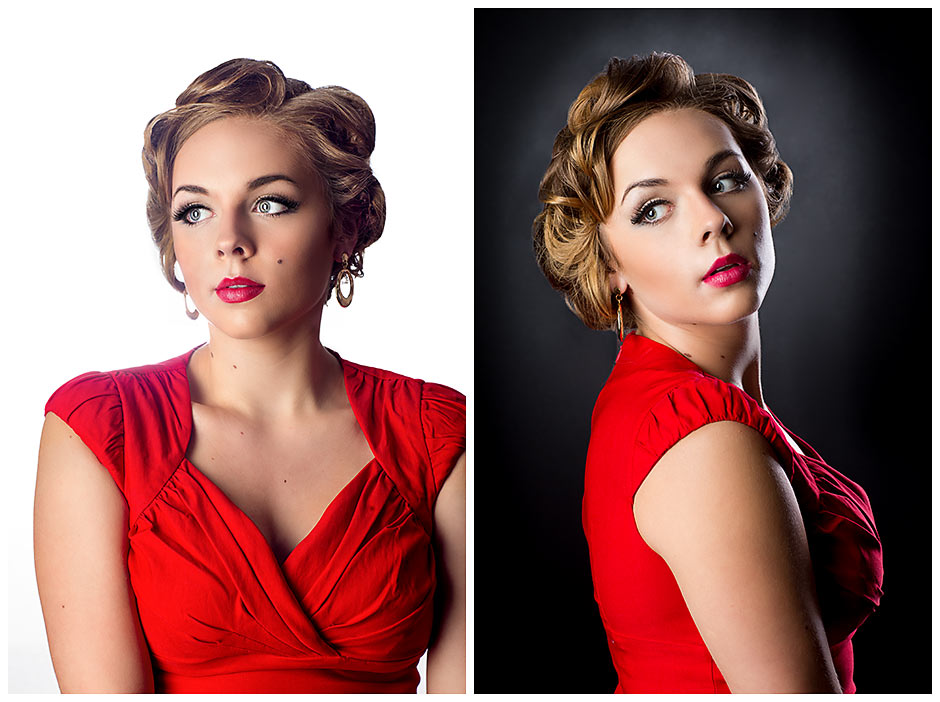 Finally back on track with the lighting the way I wanted it and we moved on with the session. Man oh man Ema…you looked absolutely gorgeous in all of these looks!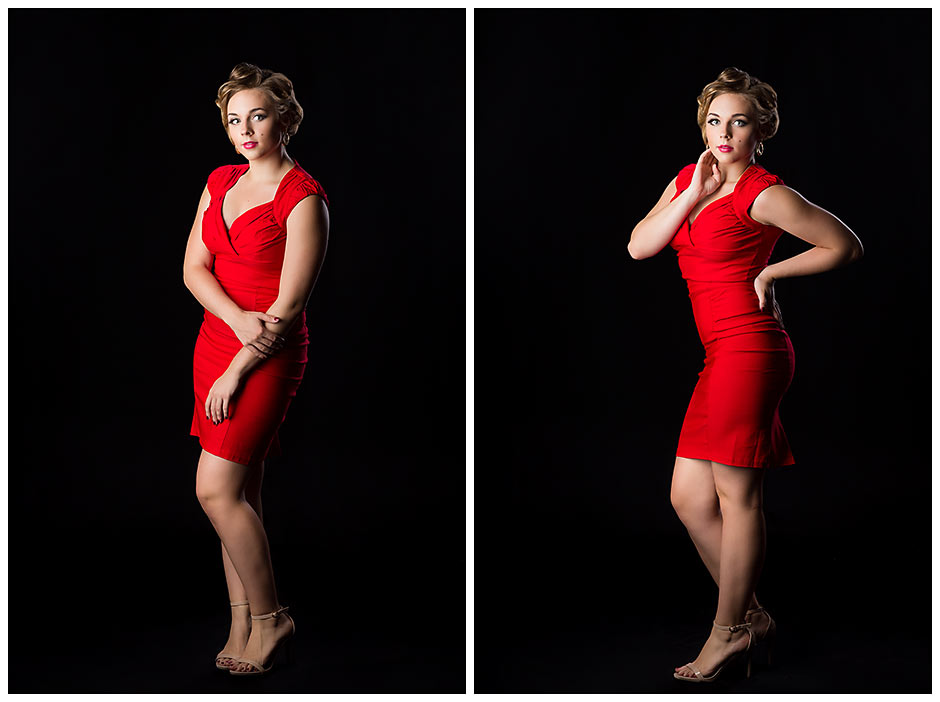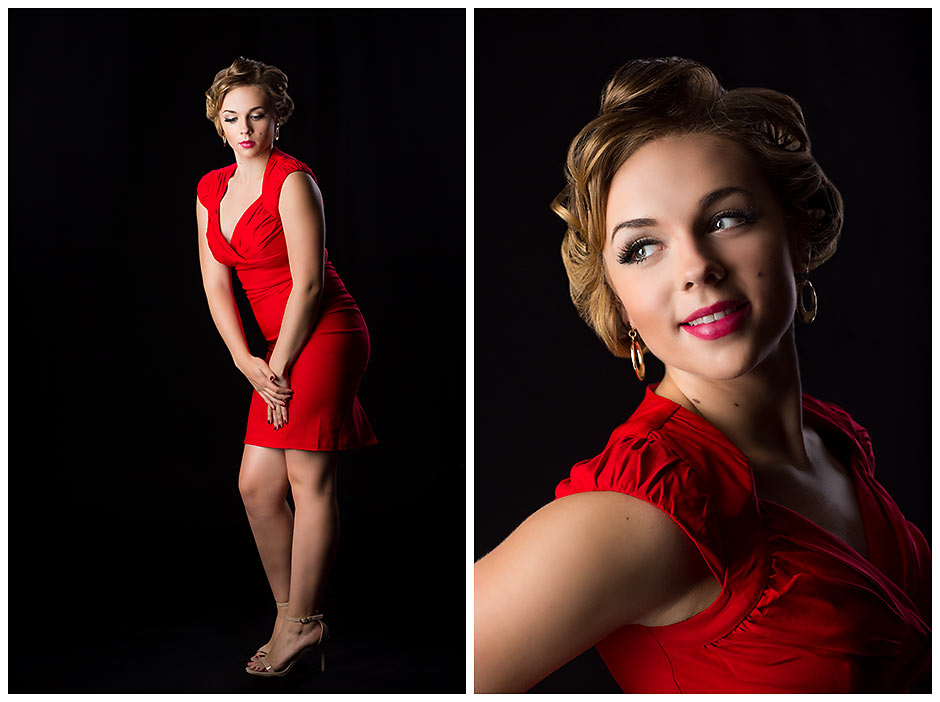 Last look of the day was this incredible black sequin dress I bought. Mary made a few changes to Ema's hair because I really wanted to recreate a specific look in the inspiration collage. We didn't have a fancy black jacket though. I had the a feather boa (from who knows where) and  it worked perfectly to add some coverage. Talk about stunning!!! I know this was a Marilyn shoot but something about this photo makes me think of Vivian Leigh playing Scarlet O'Hara in Gone with the Wind!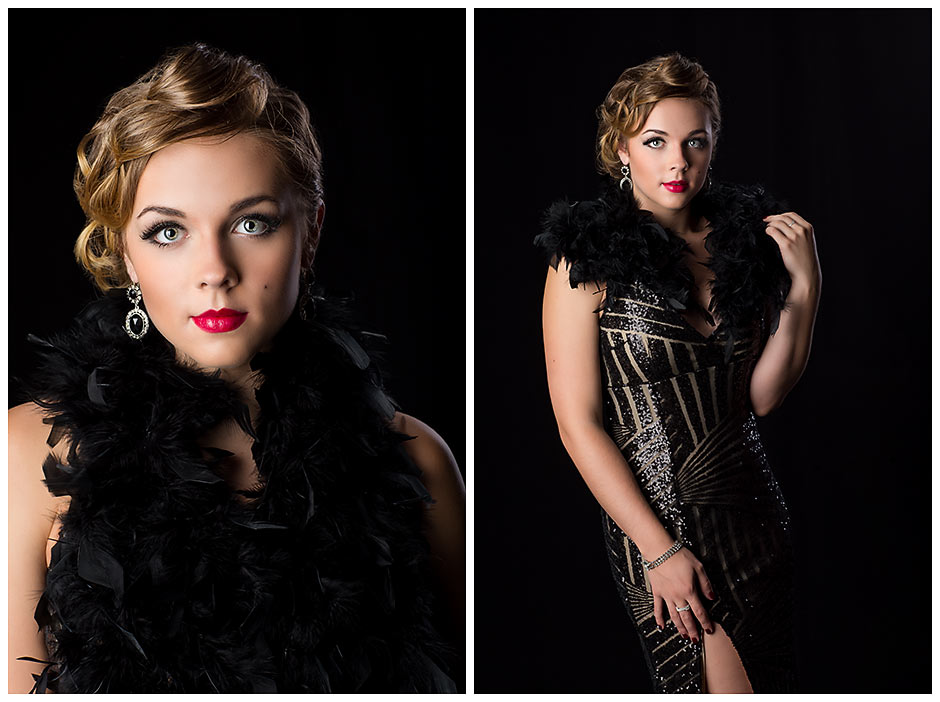 The fabulous Mary changed up Ema's hair again and we had a completely different look. Time for another interested side note. Ema's makeup was done by a former senior client of mine, Tyler Wilcher. Tyler is an up and coming Junior at VCU but I she could totally be doing makeup full-time. What a fantastic job! Oh and if you're wondering, the Marilyn Monroe birthmark is thanks to Tyler's handwork!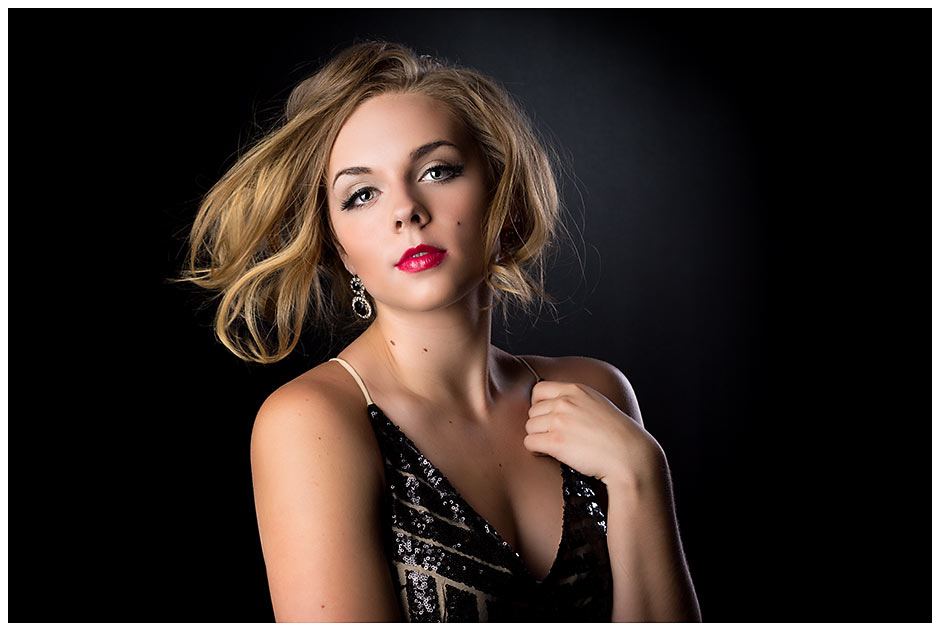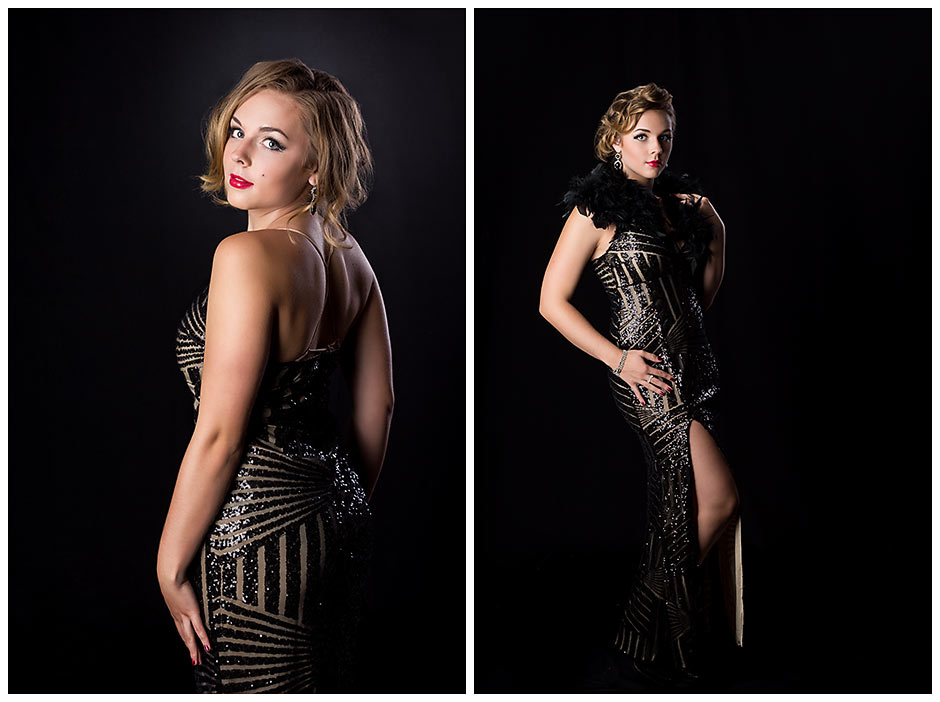 Last shot of the night was the recreation of Marilyn's jumping shot. I have NO idea how Ema managed to be pull this one off…she's wearing a tight long dress and is jumping up and down on a concrete floor (after hours of shooting none the less) but she looks like a superstar!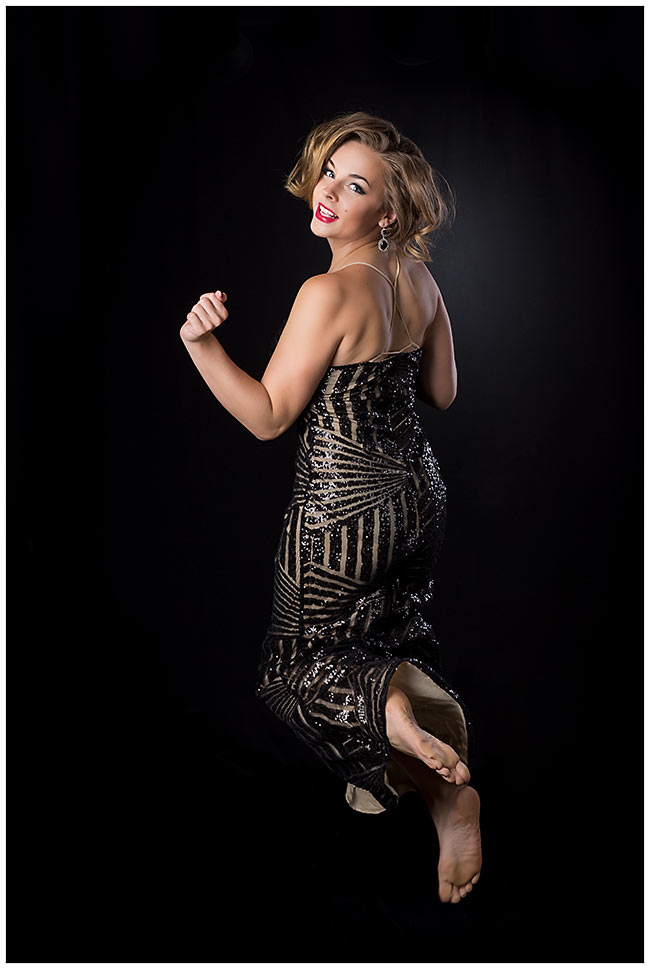 Thanks so much for a wonderful afternoon Ema! You absolutely channeled your inner Marilyn Monroe and blew me away!! Another gigantic thanks to Mary and Tyler, I couldn't have done it with out you guys! Stay tuned for the next icon session…Audrey Hepburn!
CLASS of 2017 – Have you scheduled your portrait session yet? Weekends in October are full and September only has two more weekend openings left! For more info click here or contact me! | 434.906.0418 | photos@alijohnson.com
Ali Johnson is a portrait photographer specializing in senior portrait photography in Charlottesville, Crozet, Keswick, Albemarle and Fluvanna County VA