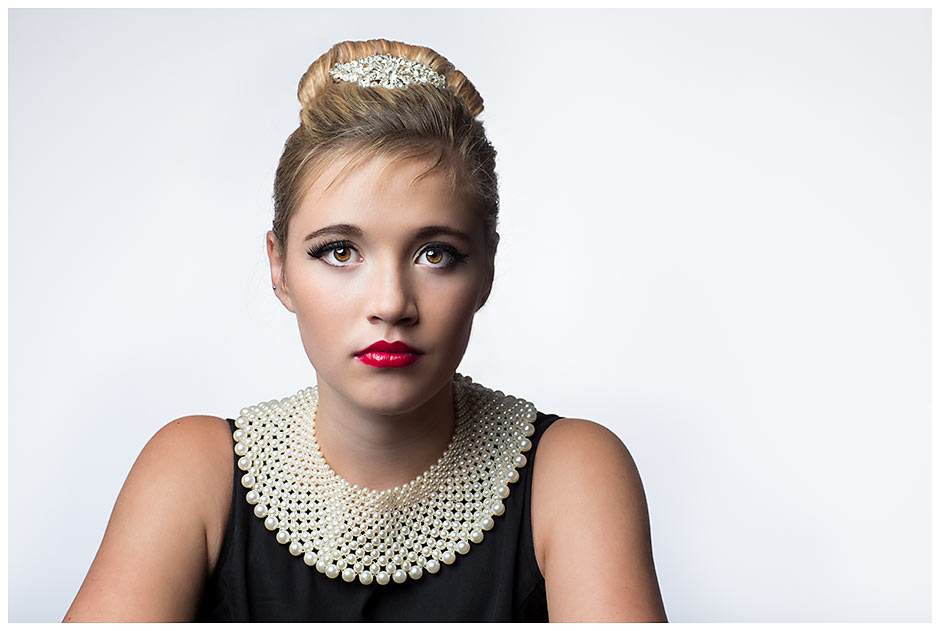 Audrey Hepburn Icon Session | Leanna | Charlottesville Senior Photographer
Every year, I try to come up with an interesting photography concept for my senior models. Last year we had color inspired sessions and I was thrilled with the way they turned out! This year I decided to do something different with my 2017 senior models. Each one of them chose a different icon and through out the year, we'll have a session based on their icon. We'll pick photos of that person that we love and use them as inspiration for our photoshoot. With outfit choices, accessories and hair and make-up we hope to capture the essence of the icon!
My first icon shoot was Marilyn Monroe and we had a blast! Today I'm happy to share the second one from the icon series…Audrey Hepburn!
When Leanna, a Charlottesville High School senior, selected Audrey, I was ecstatic! I love everything about Audrey and Breakfast at Tiffany's is one of my favorite movies ever!
We made a Pinterest board with the Audrey photos that we liked and then we narrowed it down to three looks. Here are some of the photos we used for inspiration: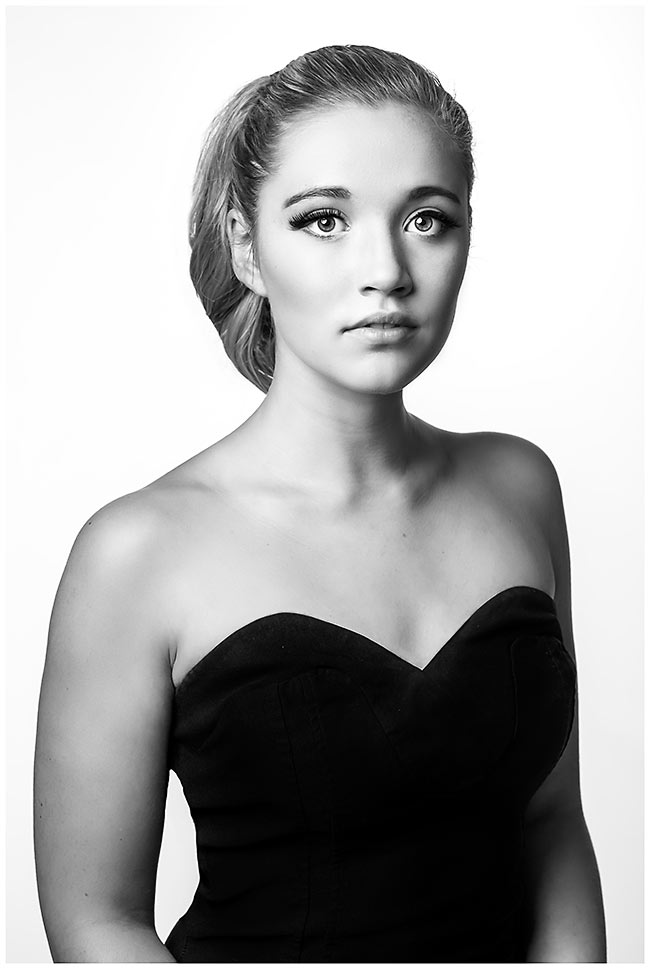 In addition to being an extremely talented actor, Audrey was known for her elegant style and kind nature.  To reflect this, I wanted this session to have a gentle feel to it. We went with a white background and soft light and that I really went well with the theme.
The first look we went with is actually a drawing of Audrey by Greg Dubuque! I had no idea that it wasn't a photograph until I started researching it. You should check out his work…talk about amazing!
Mary swept Leanna's hair back into a pony tail and Tyler kept the make-up very simple. As you can see in the behind the scenes photo, I had to do a little bit of photoshop work to Leanna's top to make it match the original but in the end, I think we did a pretty god job replicating the drawing!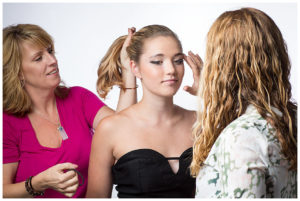 I once again had the pleasure of working with a fabulous hair and make-up team (thanks Mary Neifert & Tyler Wilcher) and they knocked this one out of the park! Mary used some clip in hair extensions to give Leanna bangs. I wish I'd snapped a before shot of the bangs. She truly is a miracle worker! She put her hair up in a french twist and Tyler added in the iconic red lips Audrey was known for.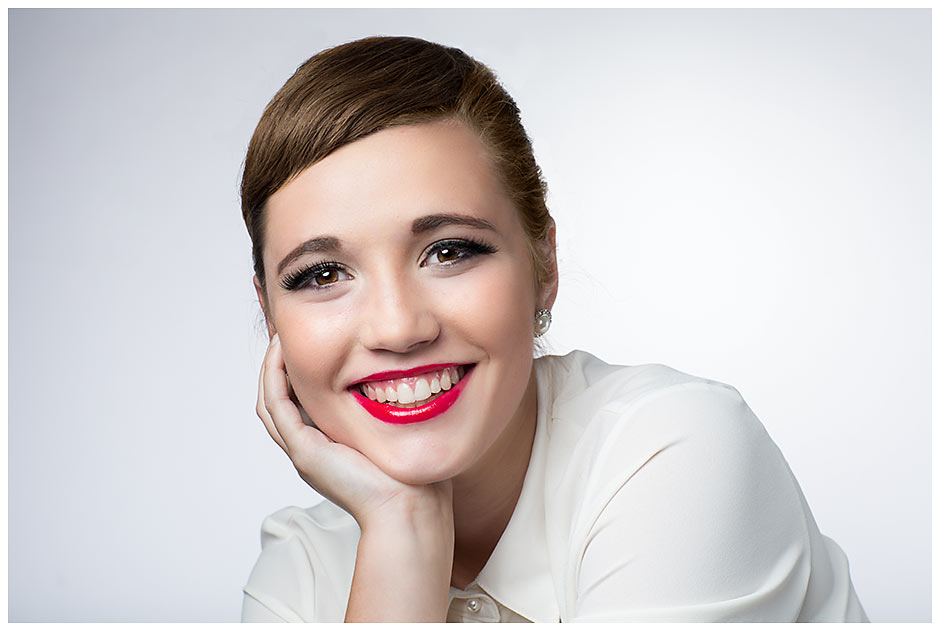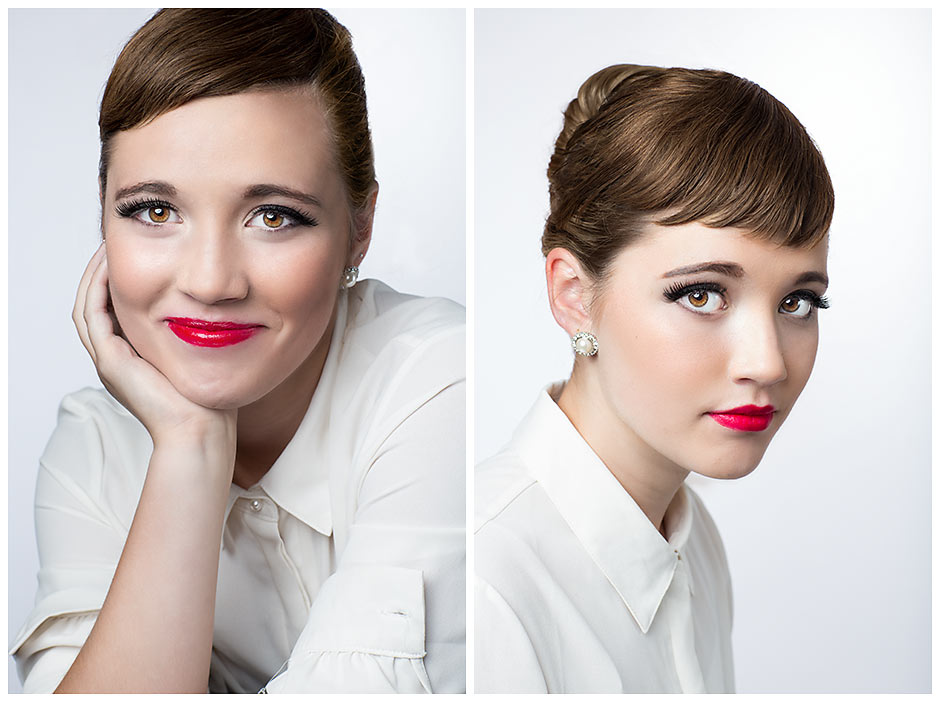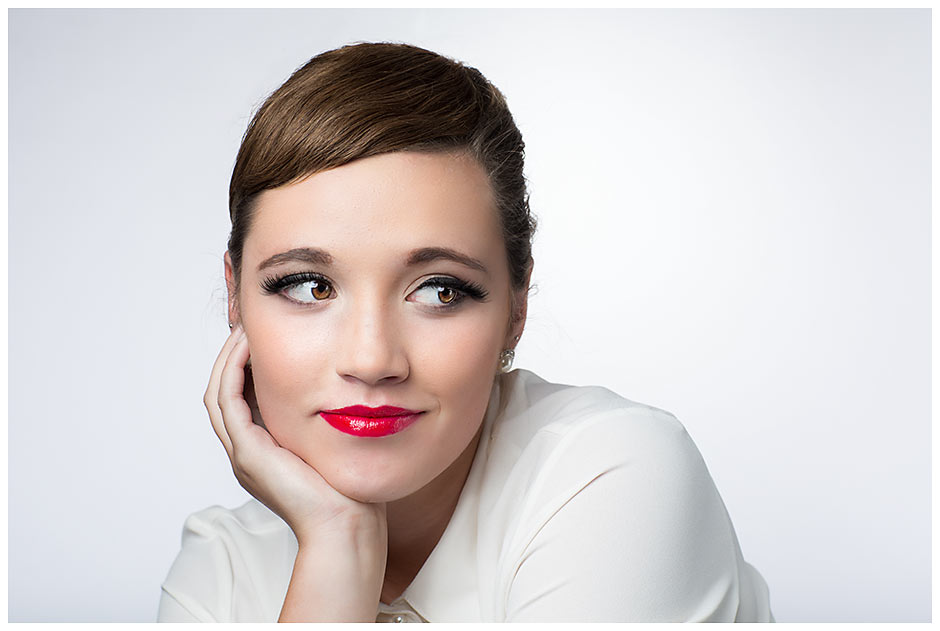 Leanna changed her outfit and we moved onto the next look. We were replicating a series of promo photos that were taken on the set of the movie Funny Face. I love the how simple this set up is. The black shirt and pants really show off Leanna's long neck and limbs. The short hair worked perfectly too, you'd never know that she has long blond hair!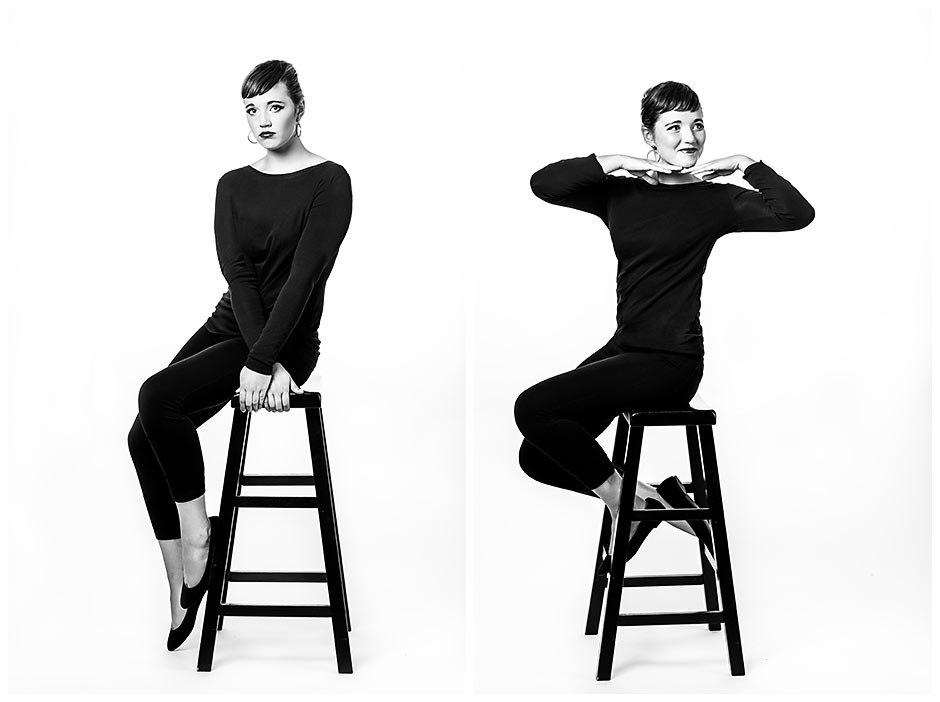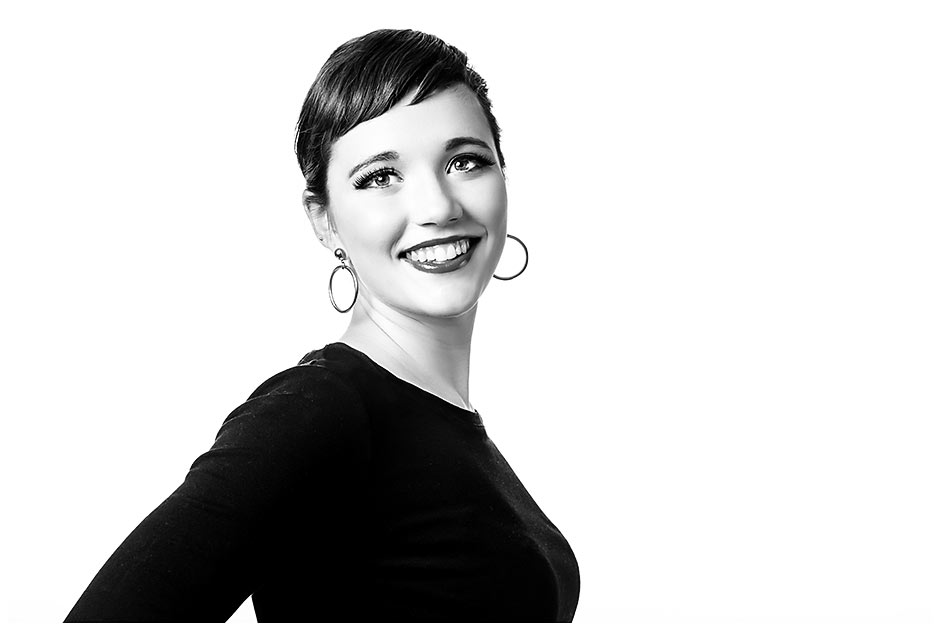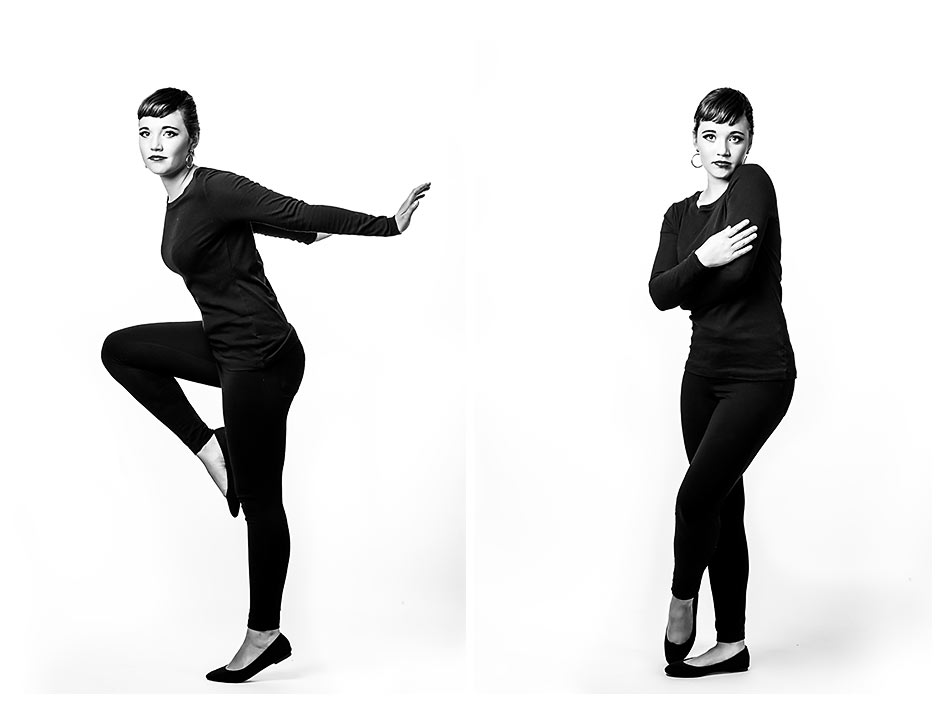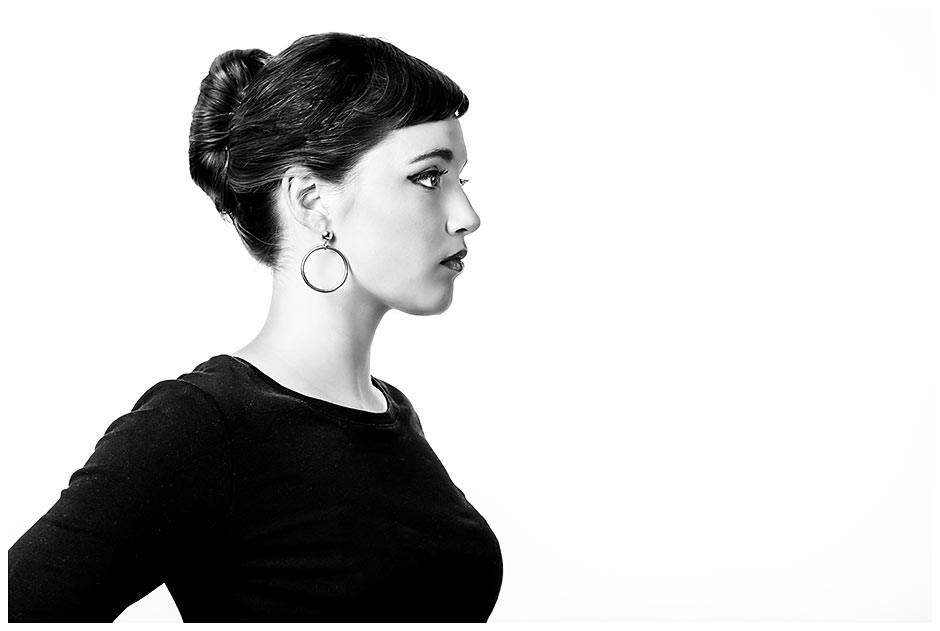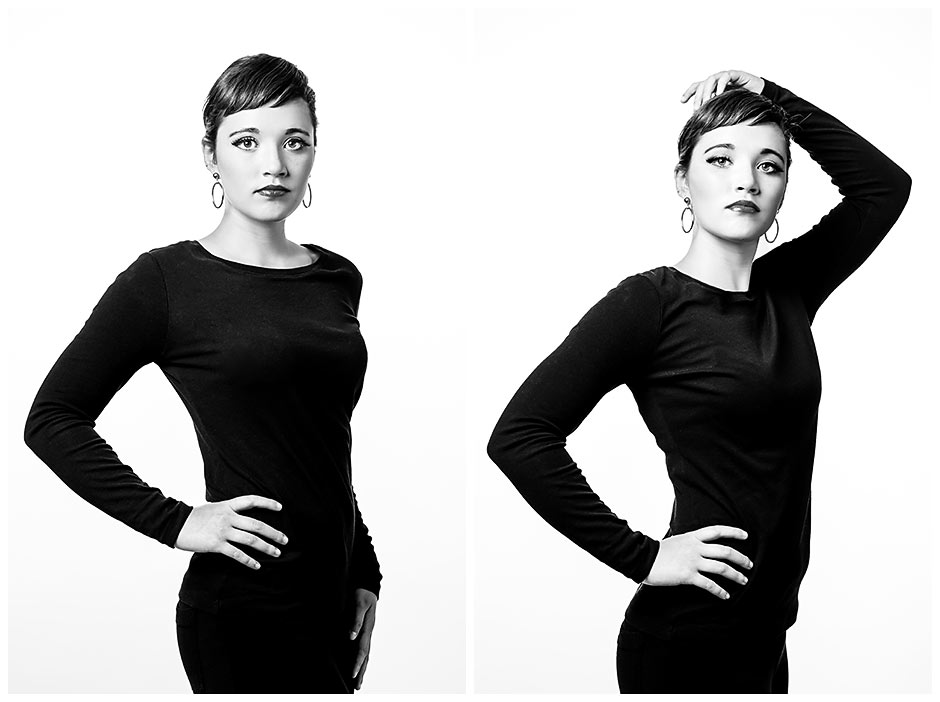 For some shots, I only cared about them having an Audrey vibe. For a few though, we wanted to try to replicate the photo as closely as possible. Looking on Pinterest can be difficult because there are multiple versions of the same image, some of which have been edited like crazy. I think we got the photo below pretty close to the original!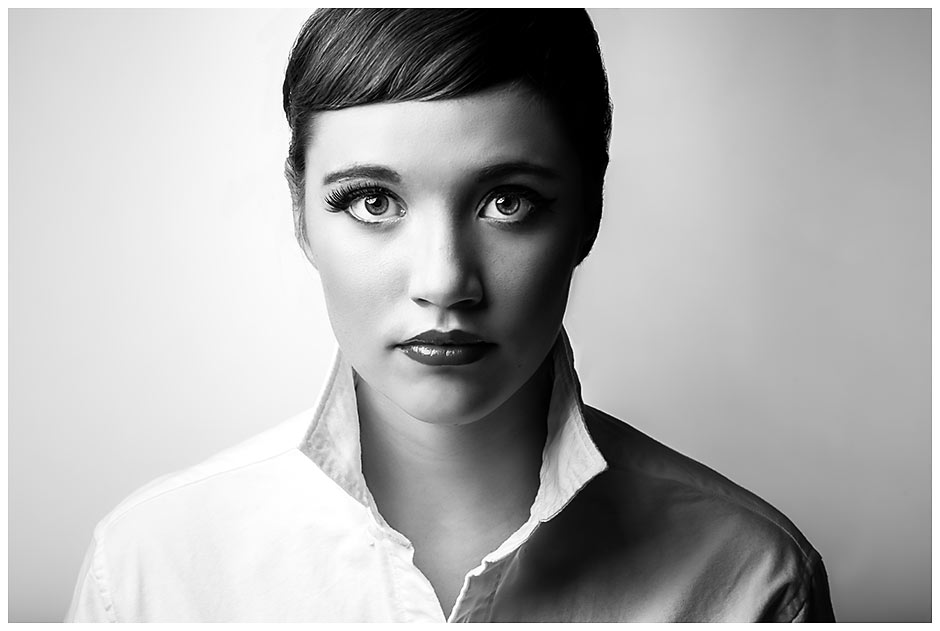 Last outfit of the day was the extremely iconic Breakfast at Tiffany's look. Mary changed up her Leanna's hair again we added in the hair clip, a few different set of pearls and the long black gloves.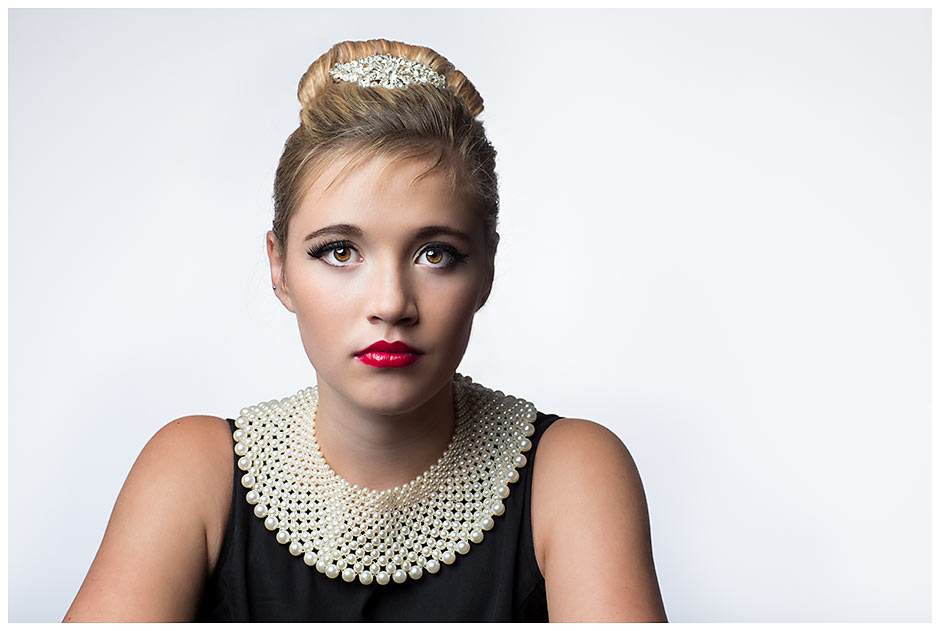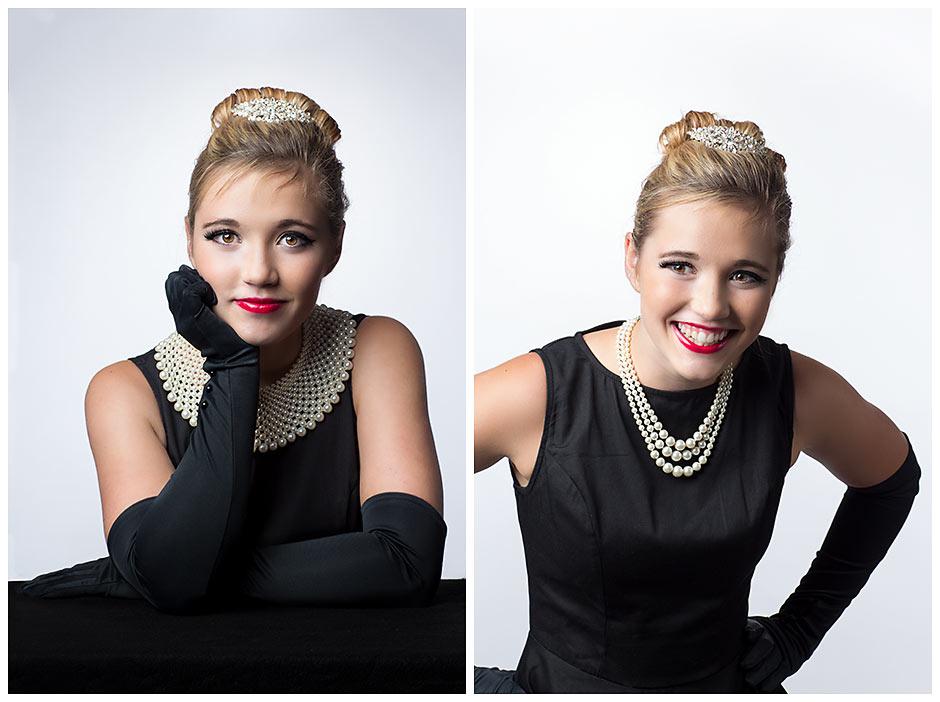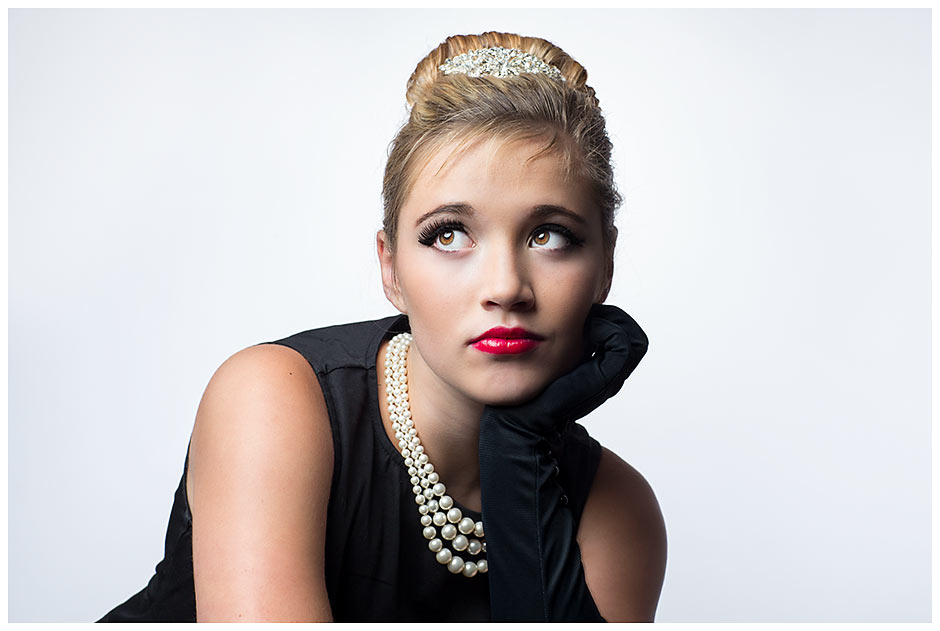 Lastly, we gave Leanna the hat, earrings and sunglasses and had the look we wanted! Leanna you are SO gorgeous!!!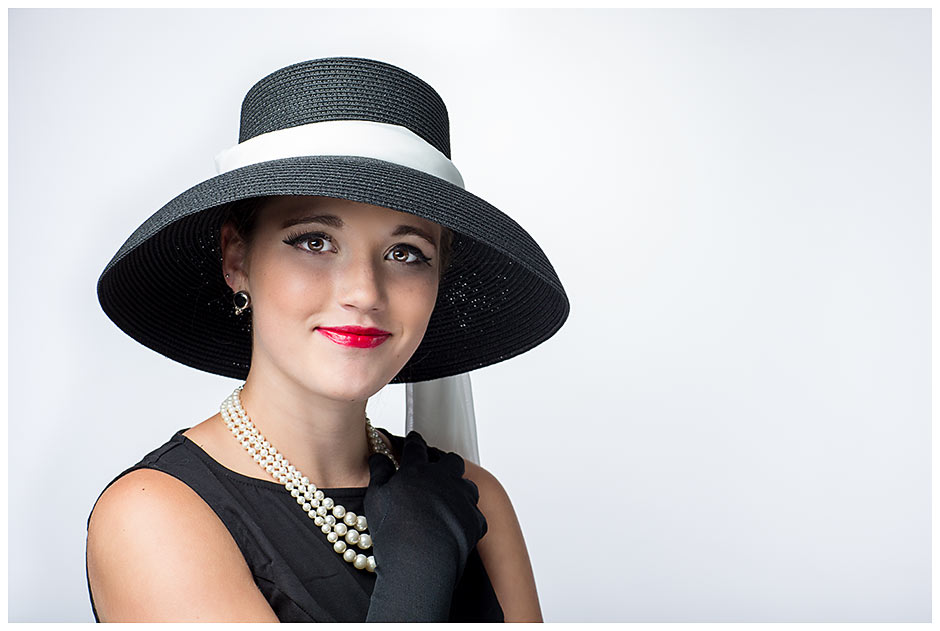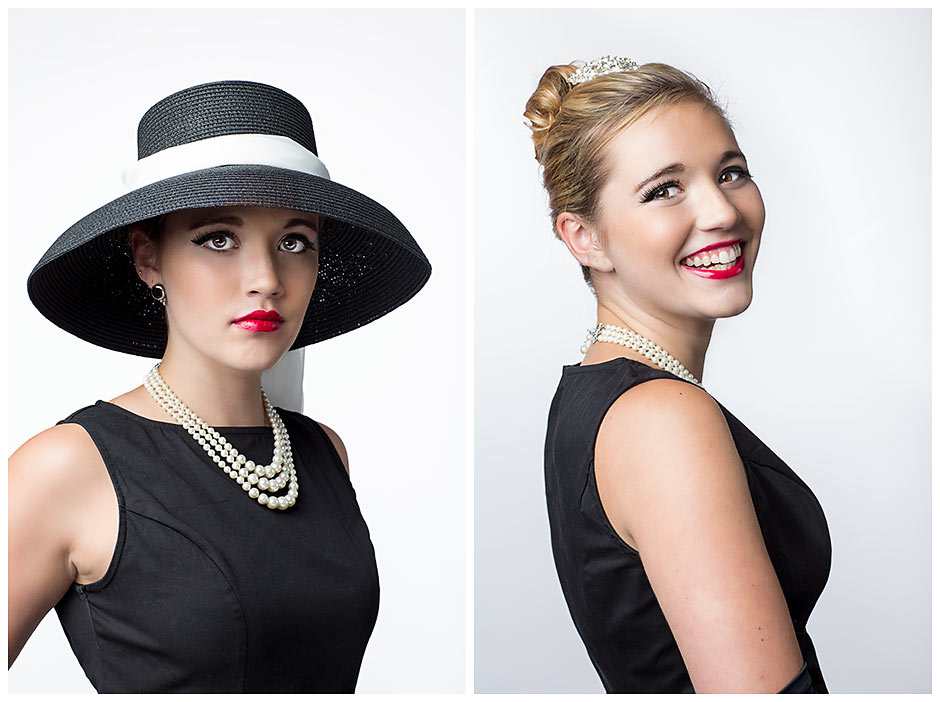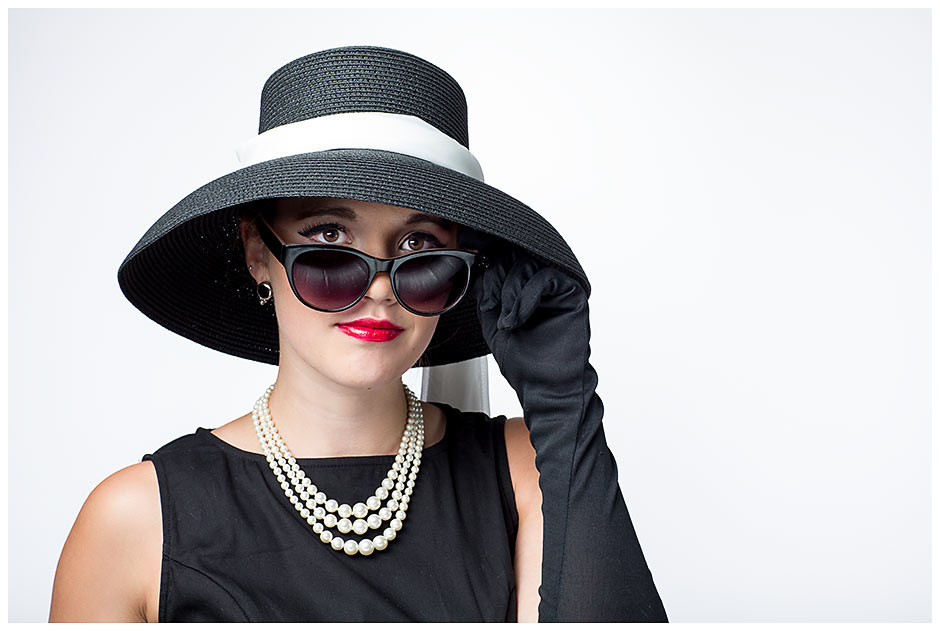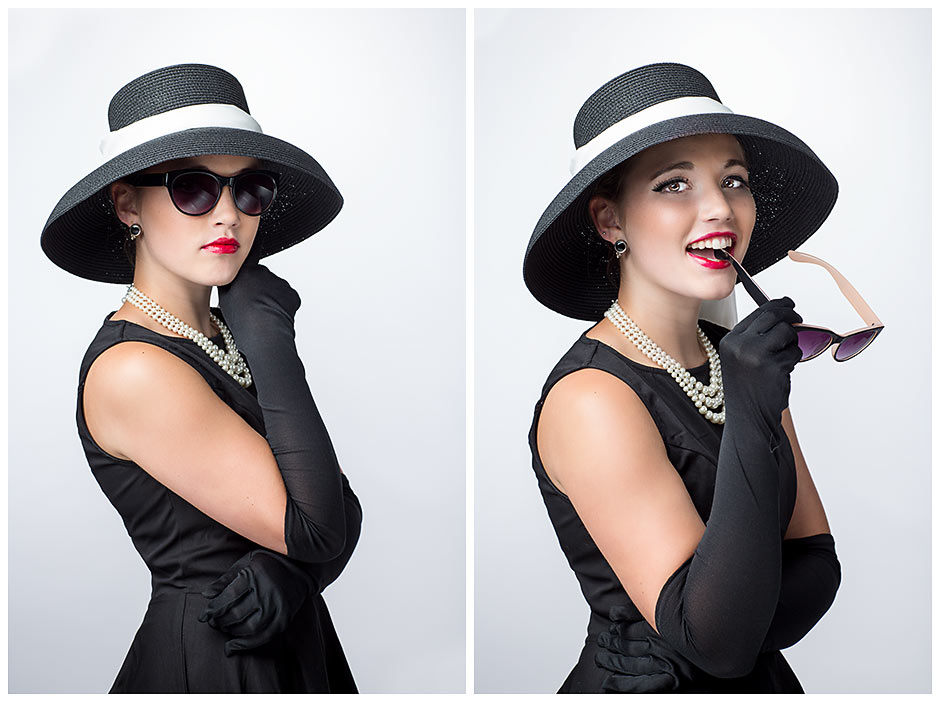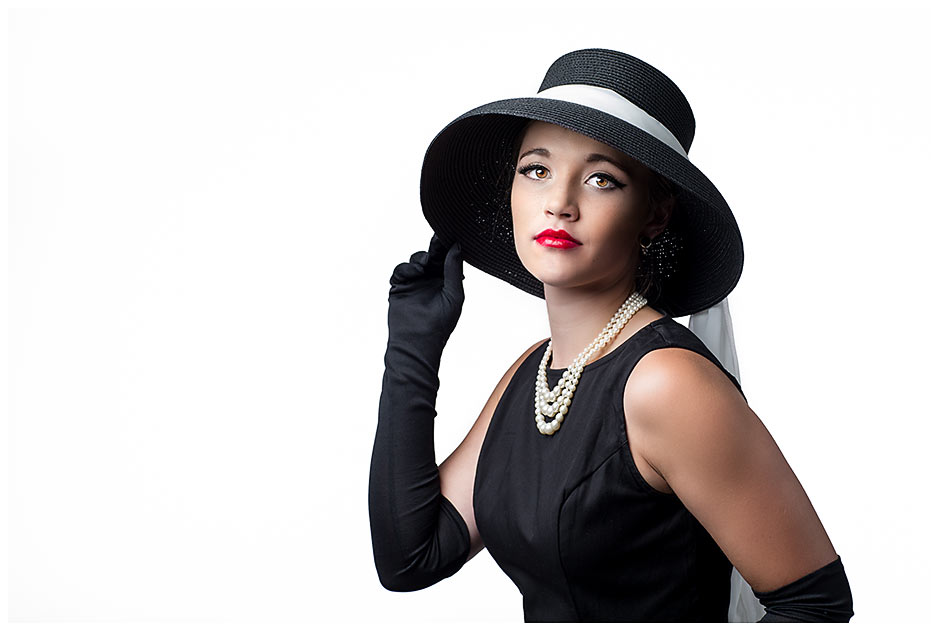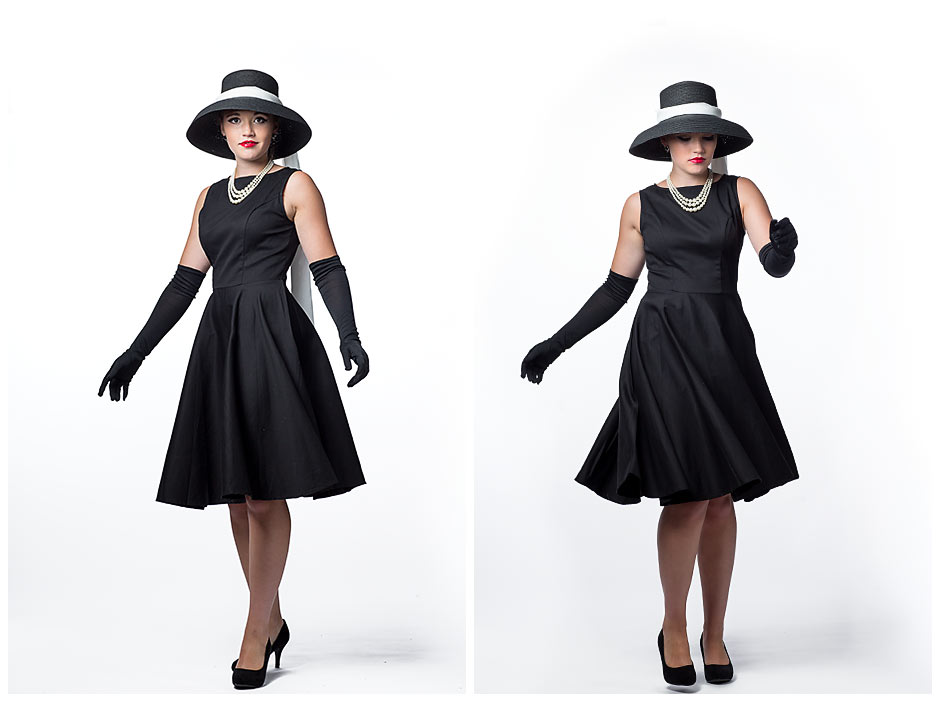 Thanks so much for a wonderful afternoon Leanna. You totally pulled of Audrey's beauty and quiet elegance! Another gigantic thanks to Mary and Tyler, I couldn't have done it with out you guys! Stay tuned for the more icon sessions through out the school year. I have Beyonce, Taylor Swift, Gwen Stefani, James Dean, John Mayer and many more!
CLASS of 2017 – Have you scheduled your portrait session yet? For more info click here or contact me! | 434.906.0418 | photos@alijohnson.com
Ali Johnson is a portrait photographer specializing in senior portrait photography in Charlottesville, Crozet, Keswick, Albemarle and Fluvanna County VA