Gage | OCHS – Class of 2017 – Charlottesville Senior Portraits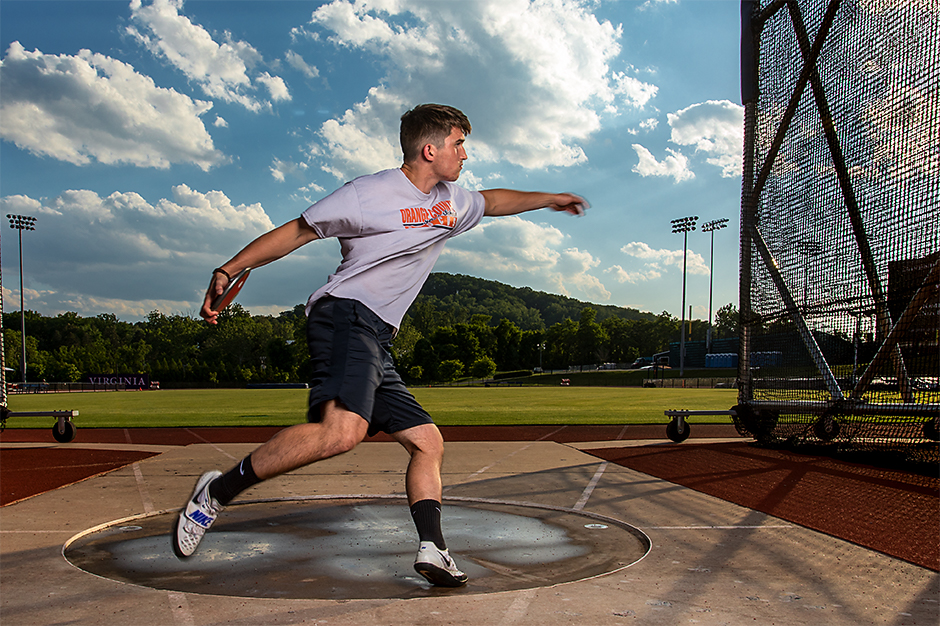 Gage | OCHS – Class of 2017 – Charlottesville
I hope everyone had a great summer! I've been busy taking senior yearbook photos for FCHS, LCHS and a few of the other schools. If you haven't taken yours yet, no worries. I'm still scheduling them! I had a little bit of a break though so I though I'd update my blog with some of my spring sessions from the Class of 2017!
Nothing makes me happier then when seniors personalize their senior portraits and Gage sure did that! He wanted part of his session to include shot put & discus on the UVA track. He also wanted some sunset shots with motorcycle. I was super happy to accommodate him! While I've photographed both many sports before, this was my first time photographing this!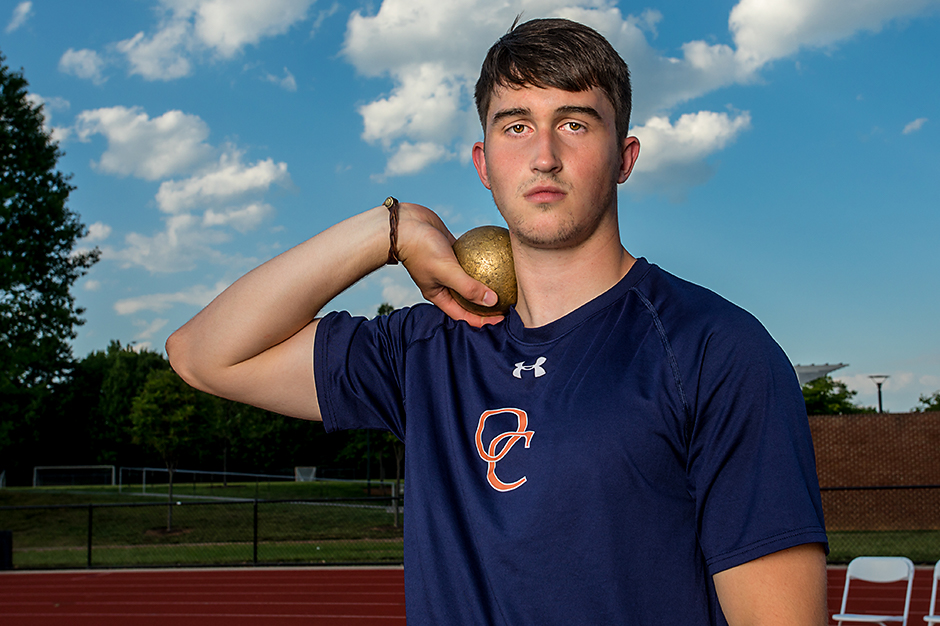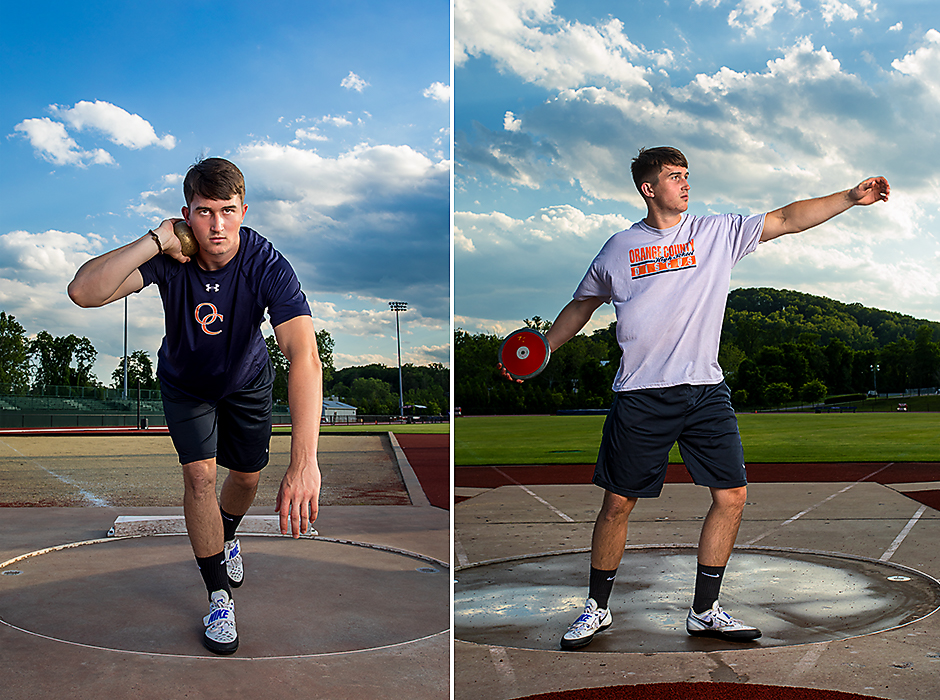 Discus is Gage's favorite sport (he actually holds the record for this at his school) so we mainly concentrated on that. I was amazed by how far he could throw it. I guess that's why he holds the record! 🙂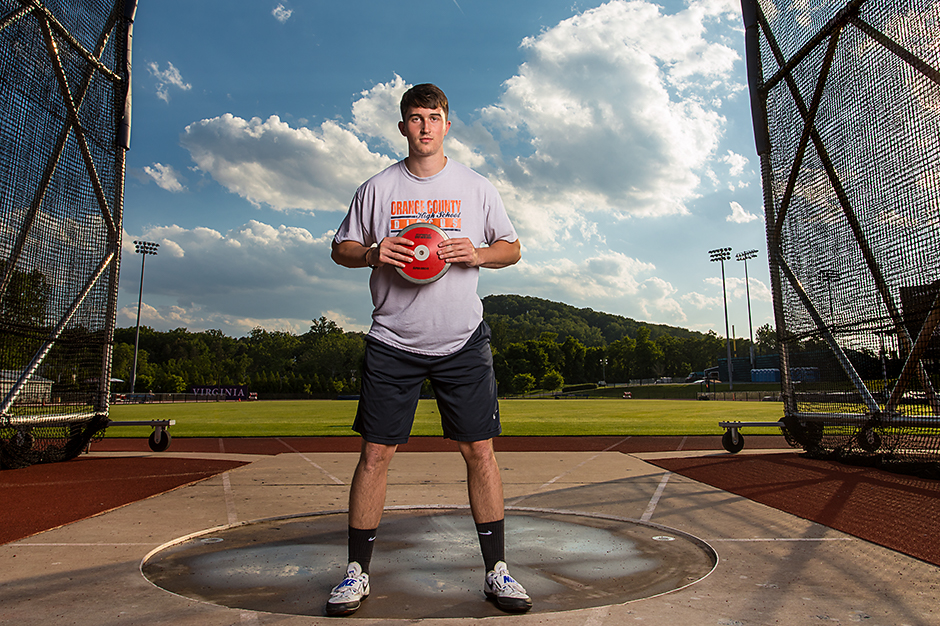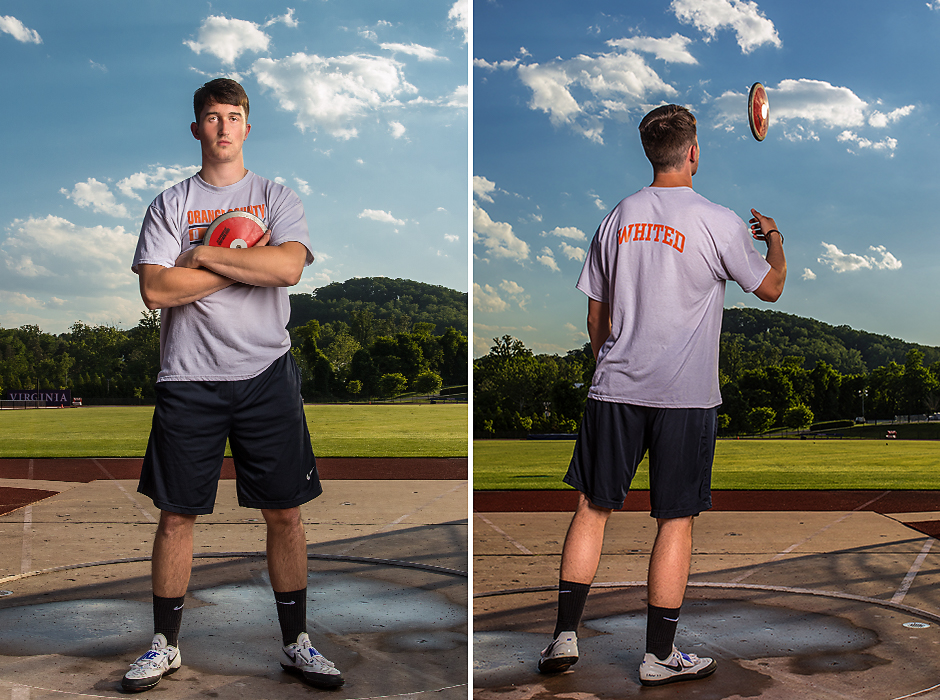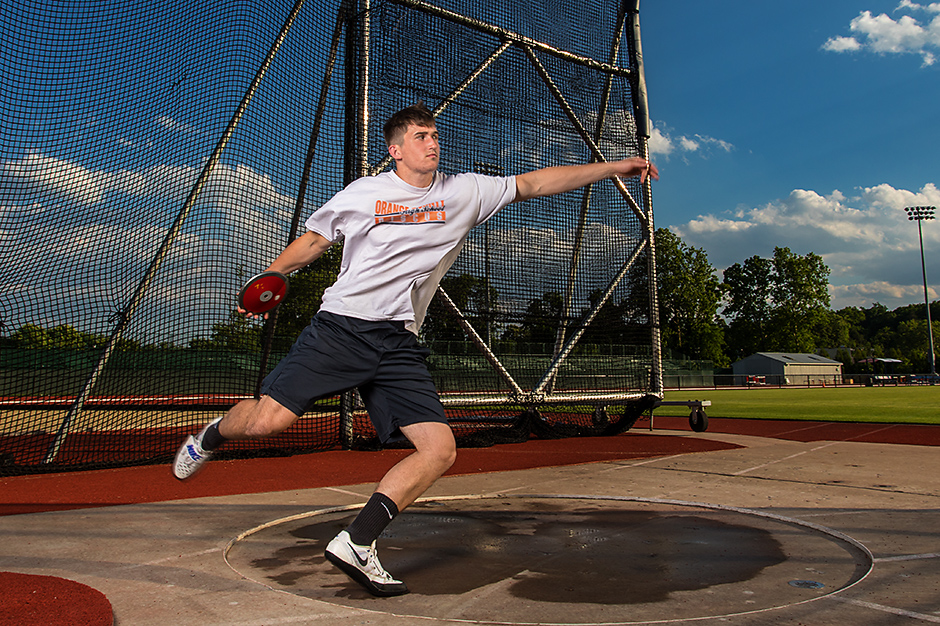 Love this silhouette shot of Gage!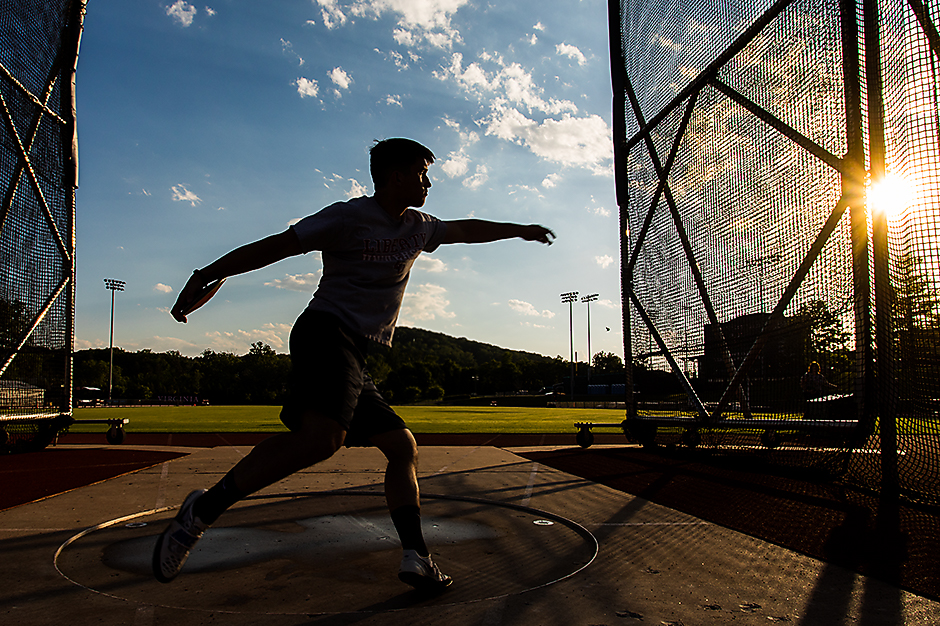 After the sports photos, we headed to Fluvanna to take a few casual shots. Gage is a smiley guy but I just had to get a serious shot!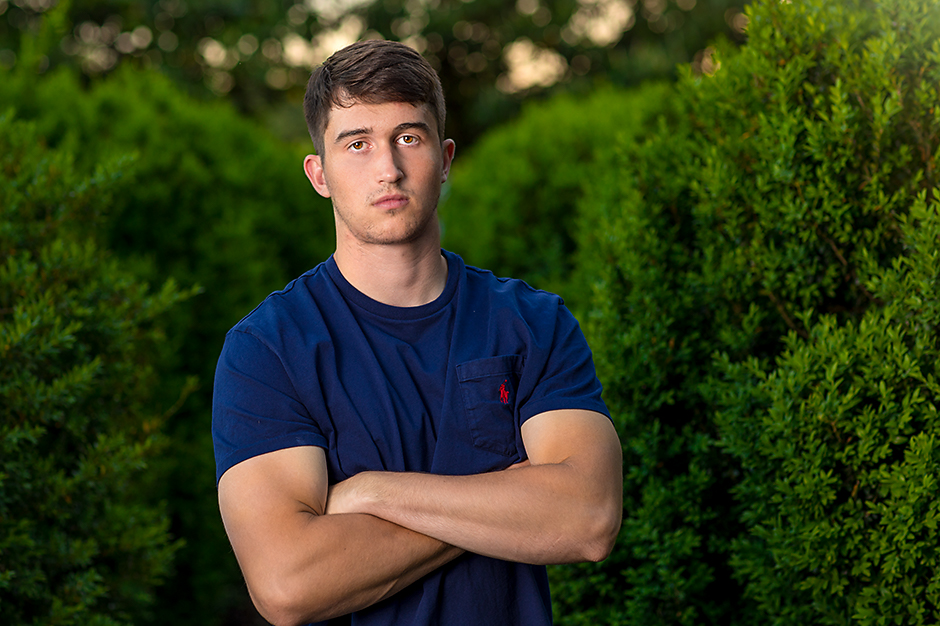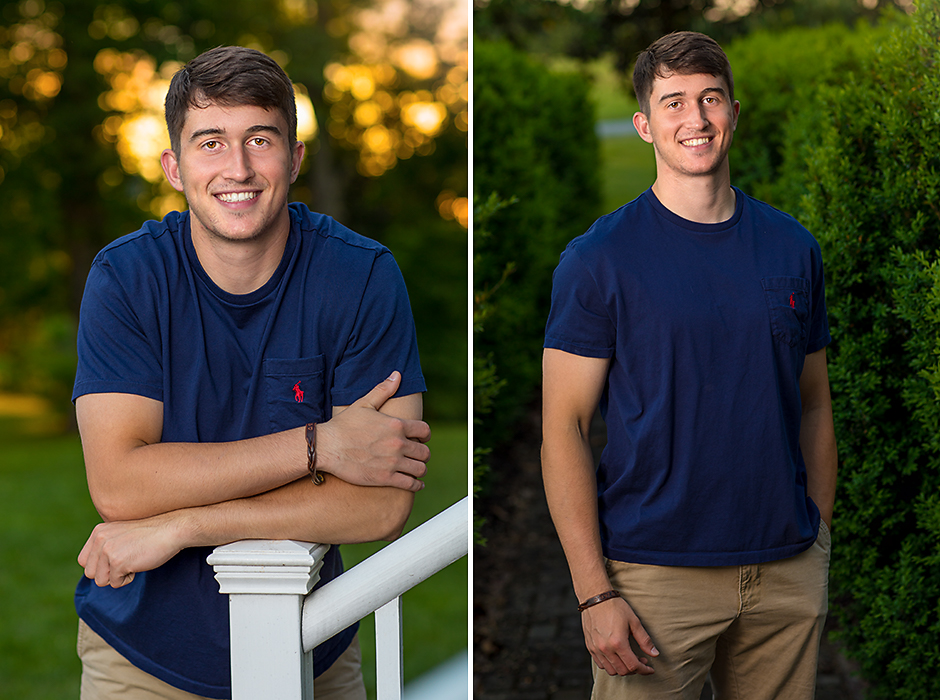 A quick outfit change and we were able to take advantage of the setting sun…love this golden light!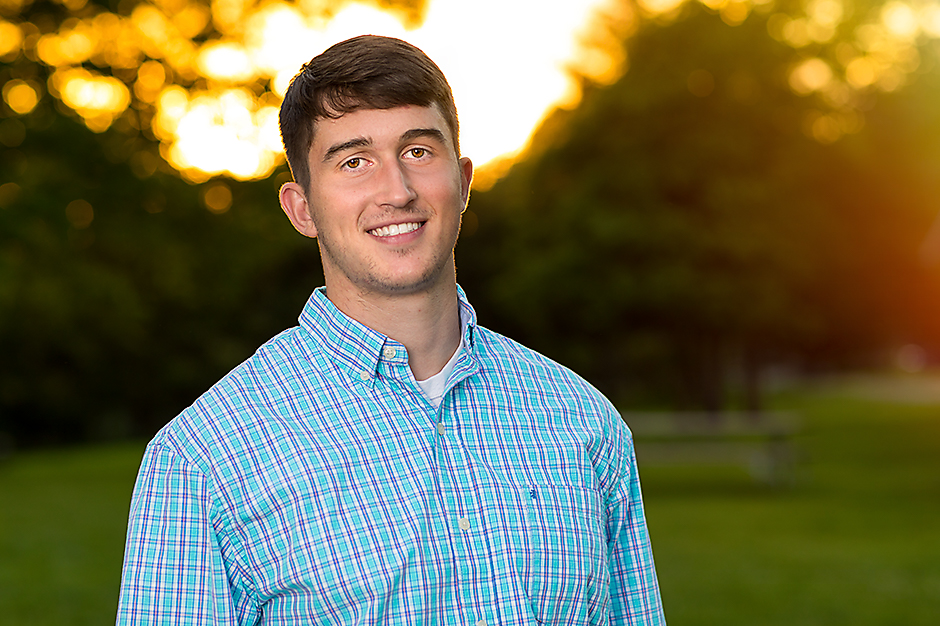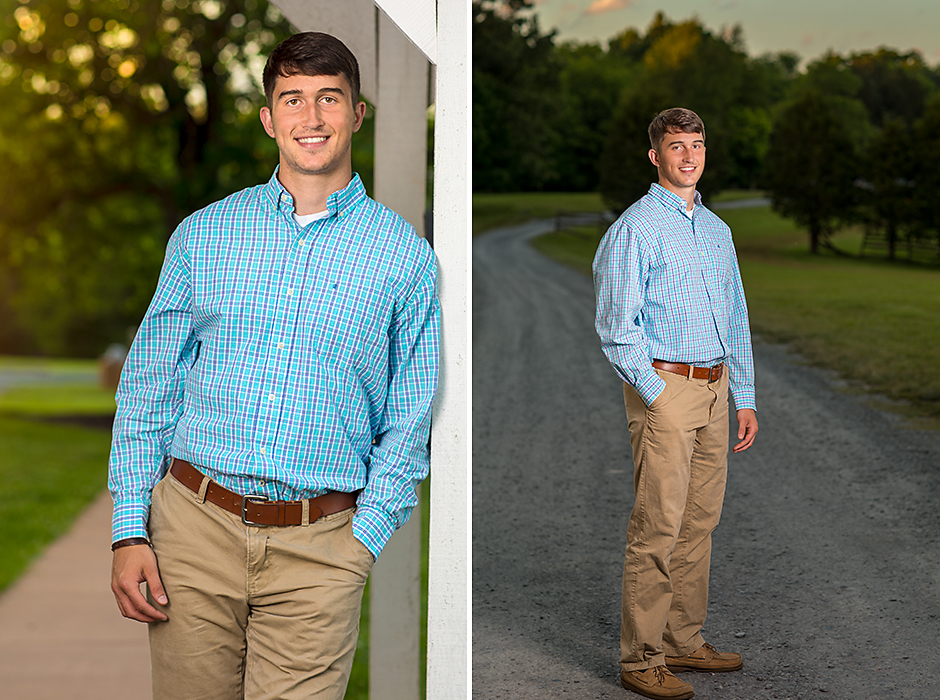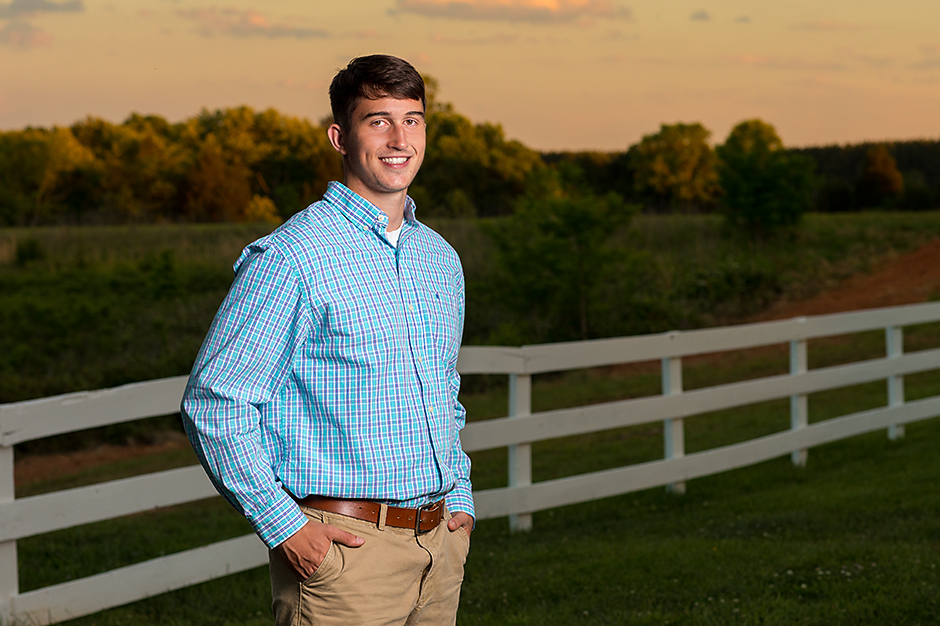 Last shots of the day were with Gage and his motorcycle. He works at a Harley Dealership in Orange, Va where his job is to take people on test drives. How cool is that?!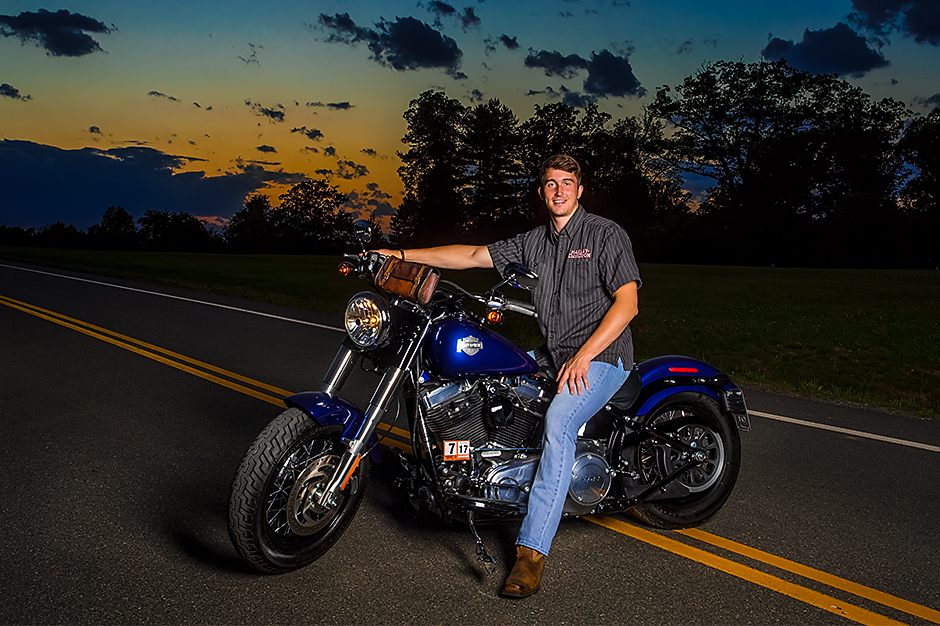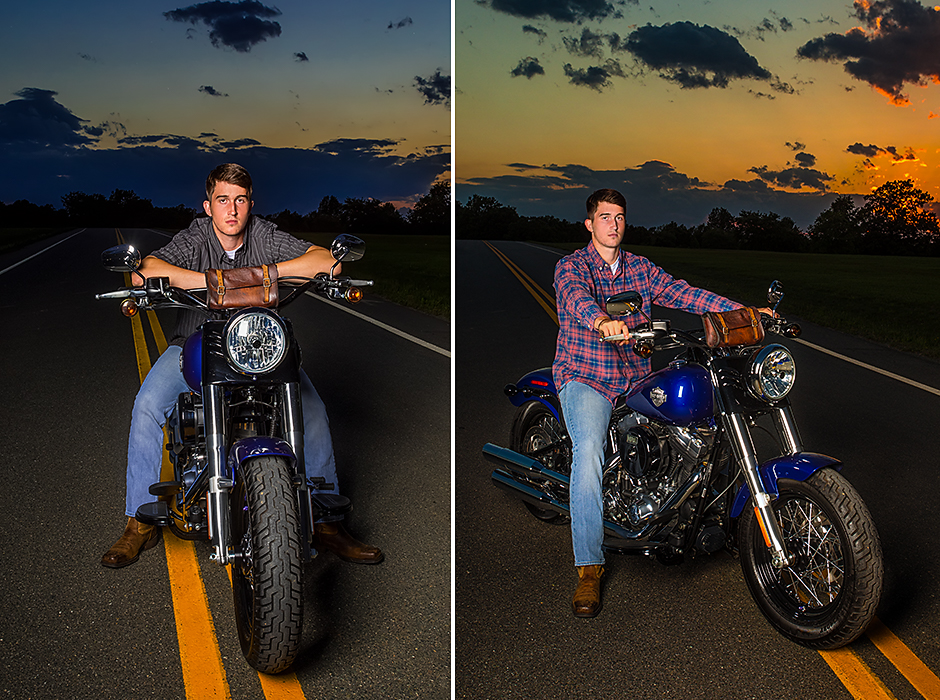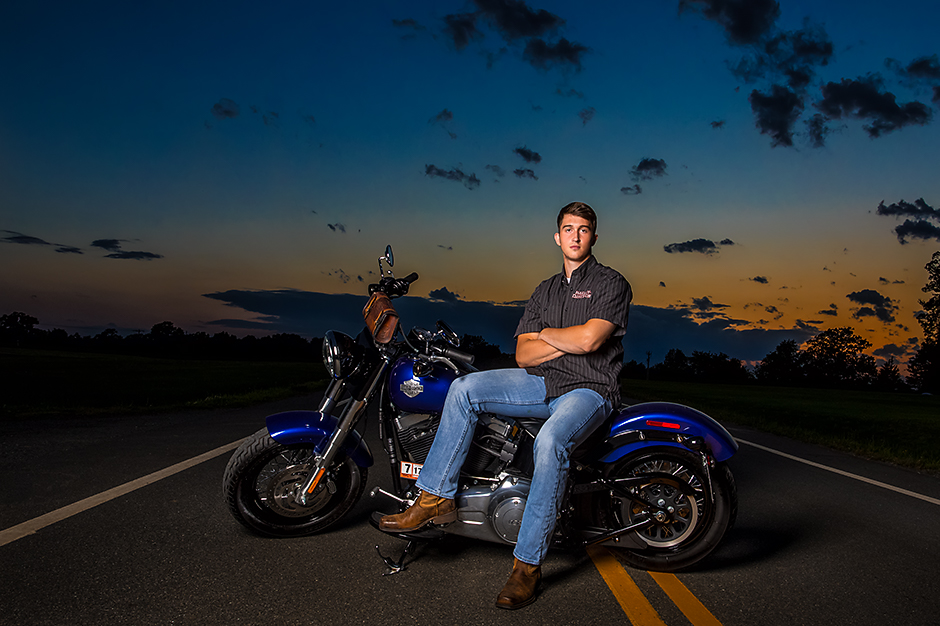 Thank you so much for a great afternoon Gage!! I has so much fun spending the afternoon with you and you family. Good luck at Liberty! In July, he set a new collegiate meet record for discus! Talk about a great start to your college career!
CLASS of 2018 – Have you scheduled your portrait session yet? My fall calendar is already filling up! For more info click here or contact me! | 434.906.0418 | photos@alijohnson.com
Ali Johnson is a portrait photographer specializing in senior portraits in Charlottesville, Crozet, Keswick, Albemarle and Fluvanna County VA