Victoria | FCHS – Class of 2017 – Charlottesville Senior Portraits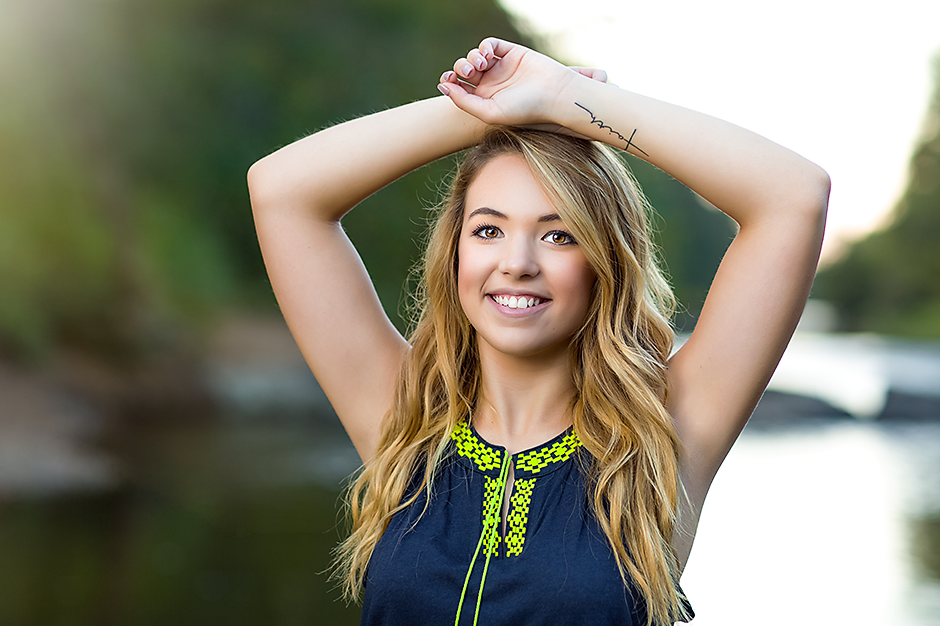 Victoria | FCHS | 2017 – Charlottesville Senior Portraits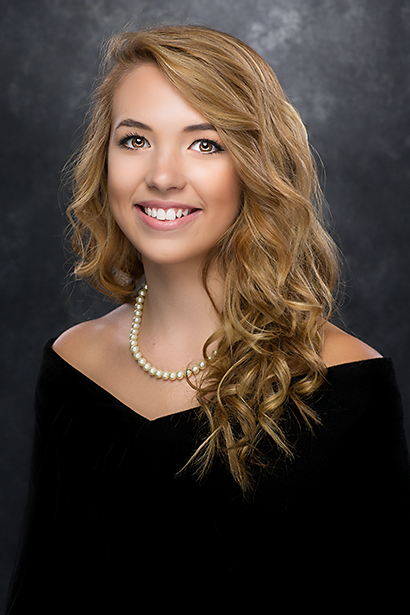 Tonight on my blog we have Victoria, a senior from Fluvanna County High School's Class of 2017. Victoria's outdoor session took place back in October but things have been so busy around here, I'm just getting a chance to post it! This has been my busiest year ever and I am honored that so many people in the Charlottesville area have chosen me to take their senior portraits!
I briefly met Victoria and her mom when we had her yearbook session over the summer. Things move so quickly during those sessions, we didn't really get a chance to talk in detail. I'm sure it can be a little nerve-wracking to have a portrait session when you don't really know the photographer! I was glad that Victoria took me up on my offer to have an in person consultation before the actual session date.  We went over hair, make-up & outfit choices for the session. I also showed examples of the different areas we could use for the session.
Victoria knew she wanted a natural session so we used some of my favorite locations around Fluvanna county, including a few in my neighborhood. Sometimes the best locations are literally in your own back yard!
I always tell seniors to bring TONS of outfits, way more than they think we'll be able to use. Victoria took me up on that suggestion! She brought so many different outfit choices, I felt like a personal stylist!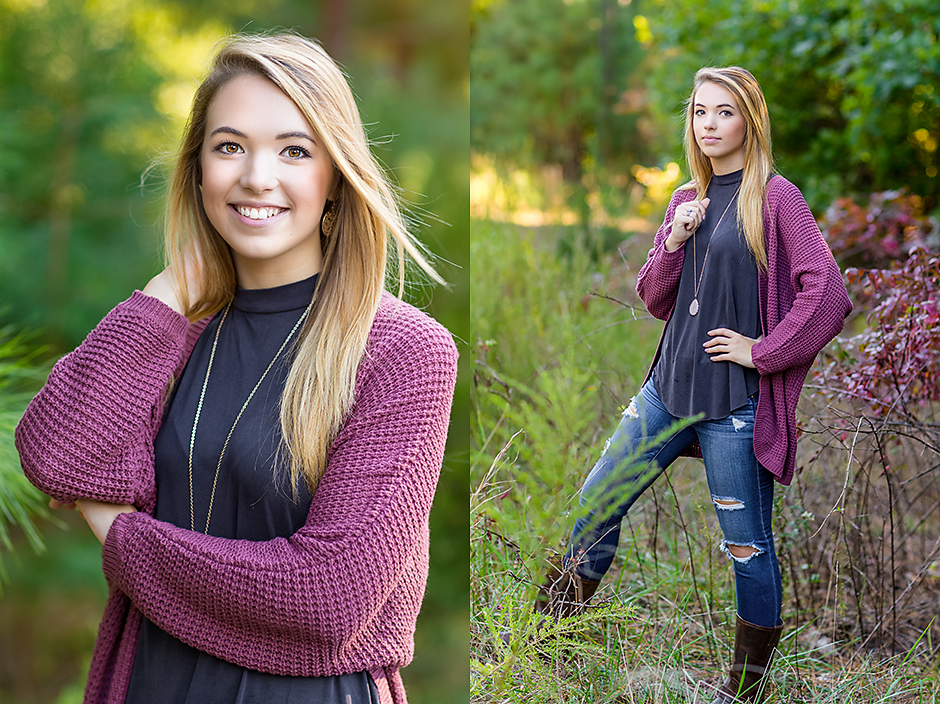 Victoria is one of the sweetest people I've ever met and always seems so be smiling. Even so, I still had to take a few serious shots of her. Talk about eyes being the windows to your soul, she is drop dead gorgeous!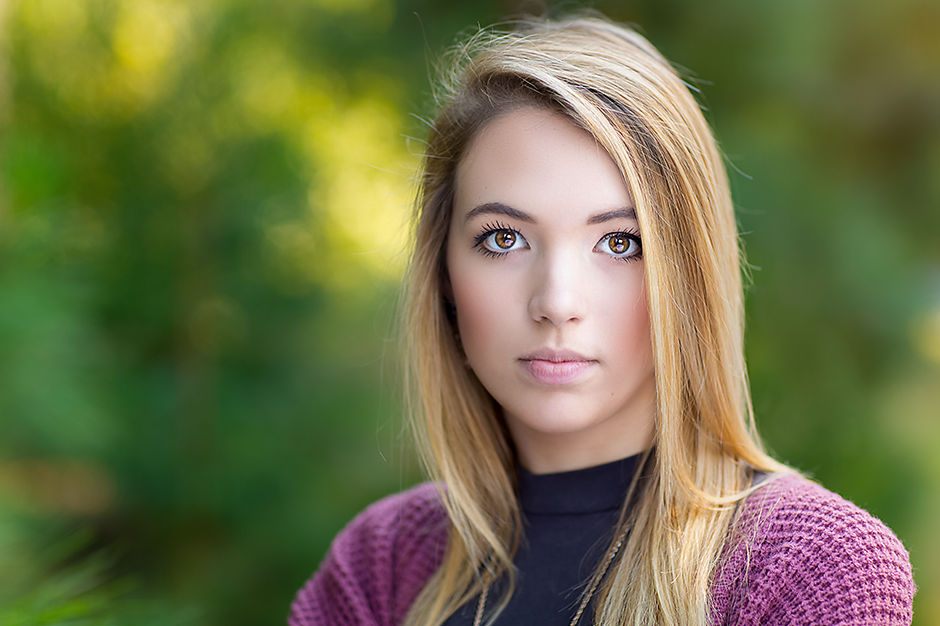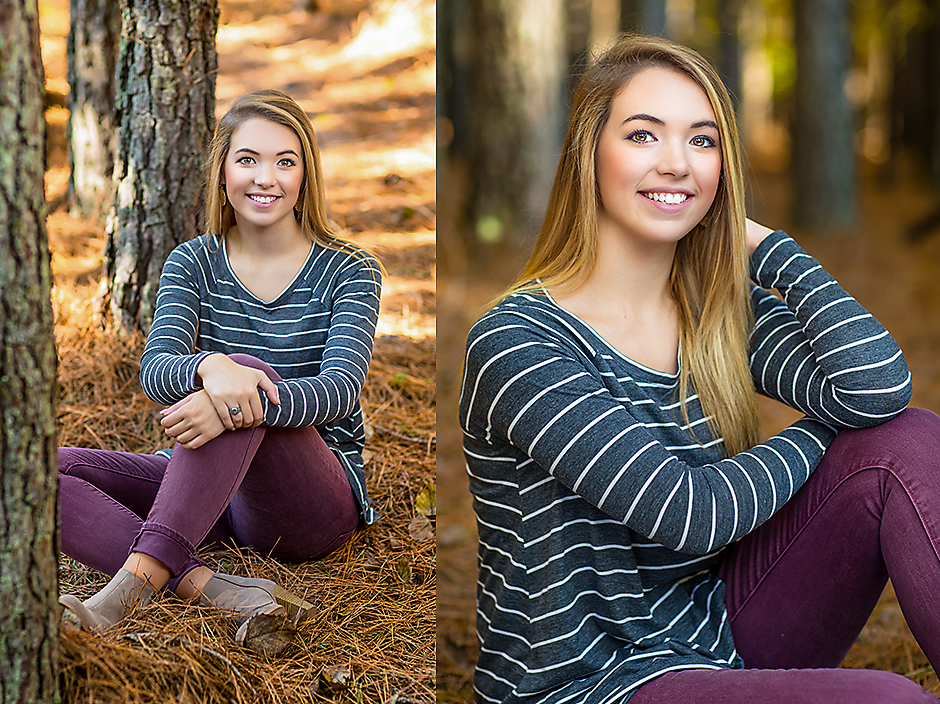 You can't go wrong with an American flag, a Ford Mustang and a pair of boots!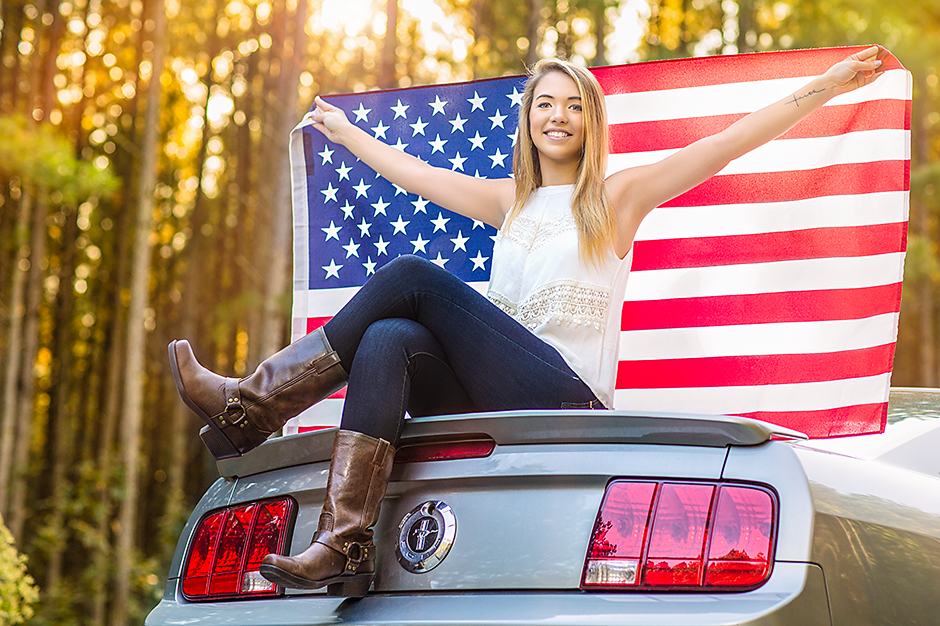 I joked that Victoria looked like she could be one of the models at a Ford auto show!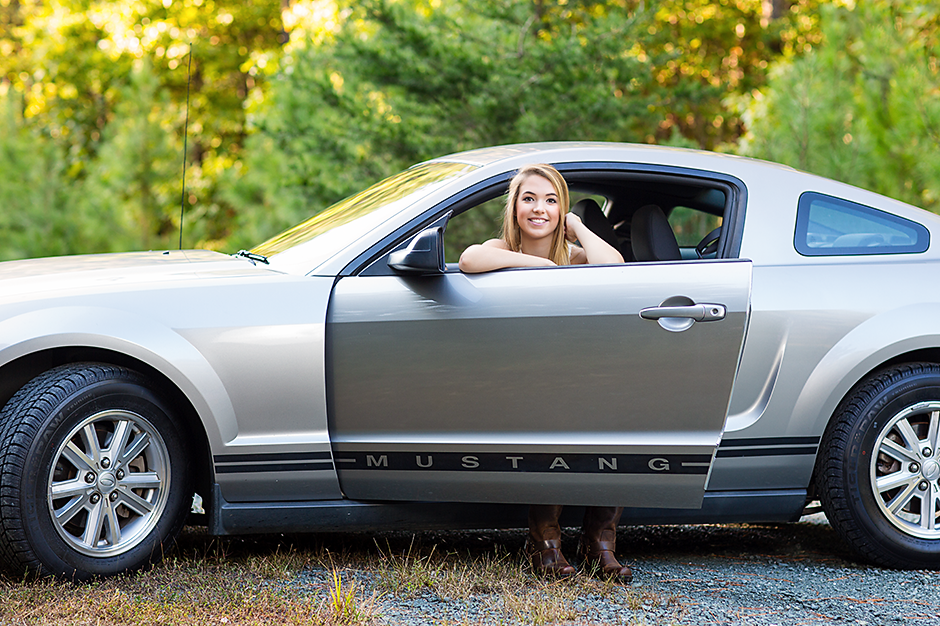 We moved onto the river for the last part of her session. All of her different outfit choices really adds variety to her gallery of photos!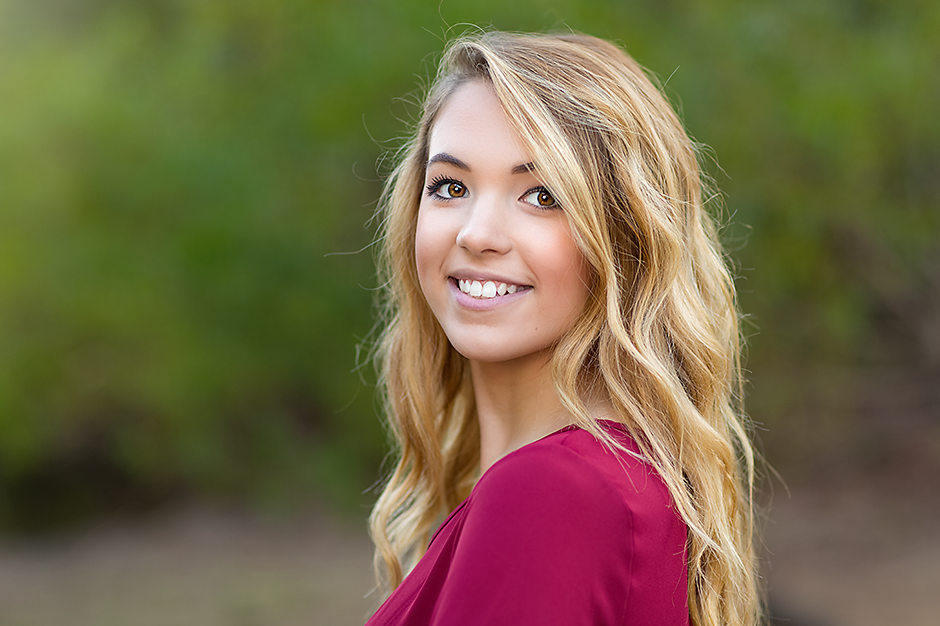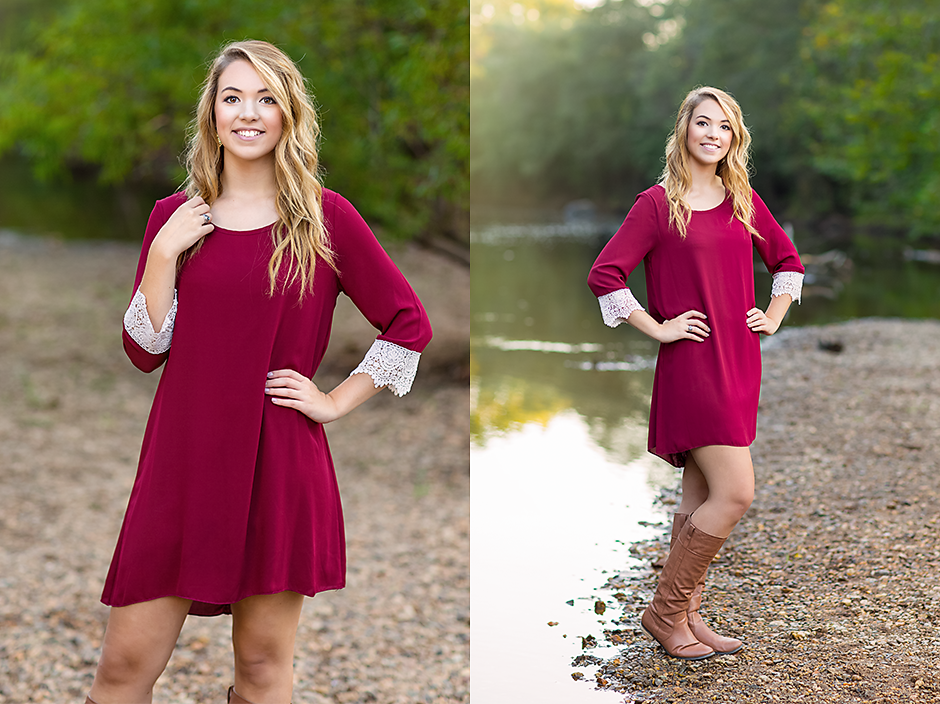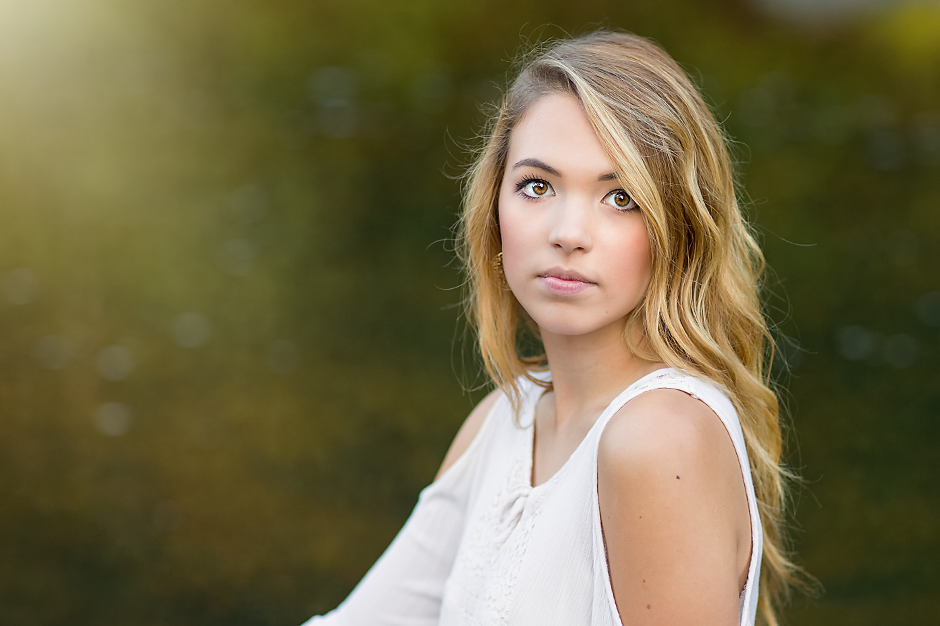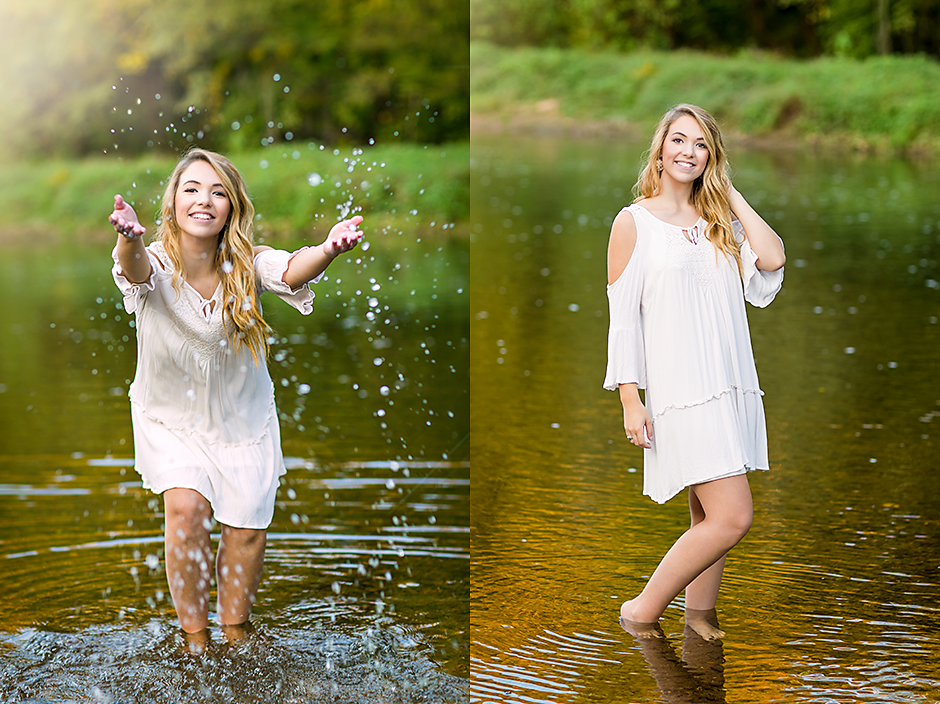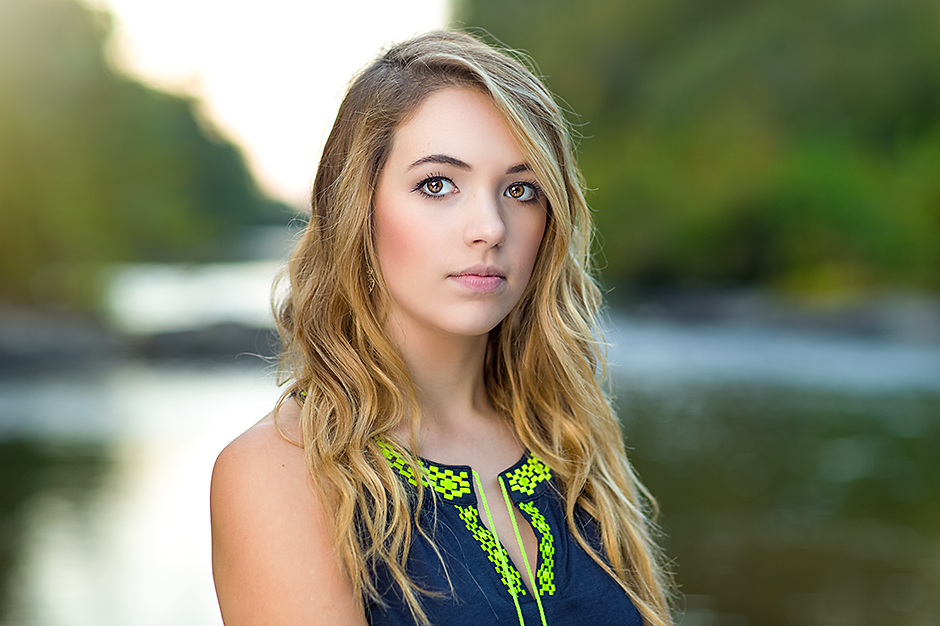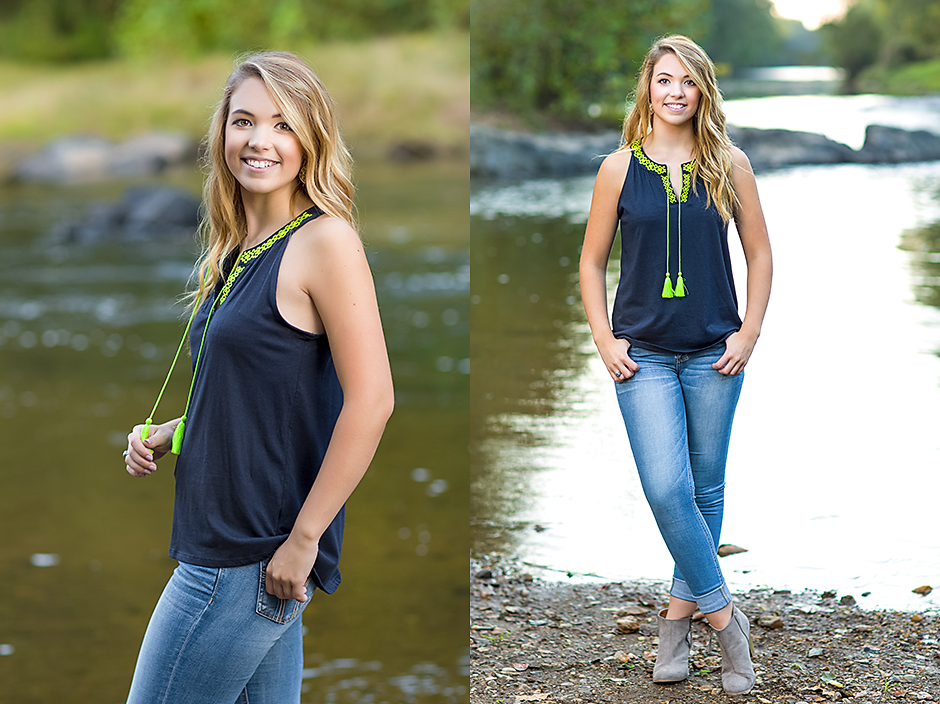 Last shots of the night! I had to climb inside the branches of a fallen tree to get these shots but it was way worth it!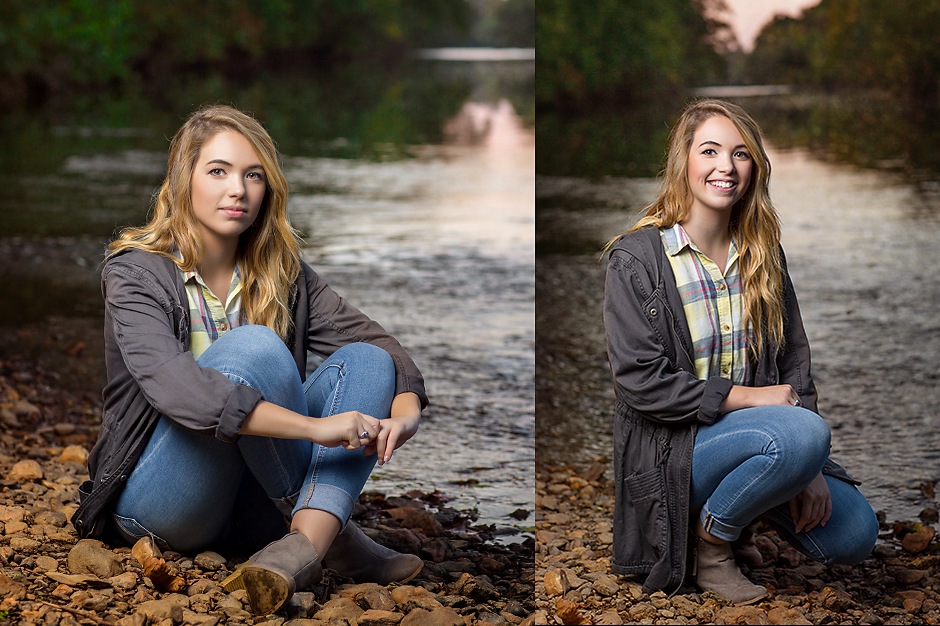 CLASS of 2018 – Have you scheduled your portrait session yet? My fall calendar is already filling up! For more info click here or contact me! | 434.906.0418 | photos@alijohnson.com
Ali Johnson is a portrait photographer specializing in senior portraits in Charlottesville, Crozet, Keswick, Albemarle and Fluvanna County VA