Janis Joplin Icon Session | Charlottesville Senior Photographer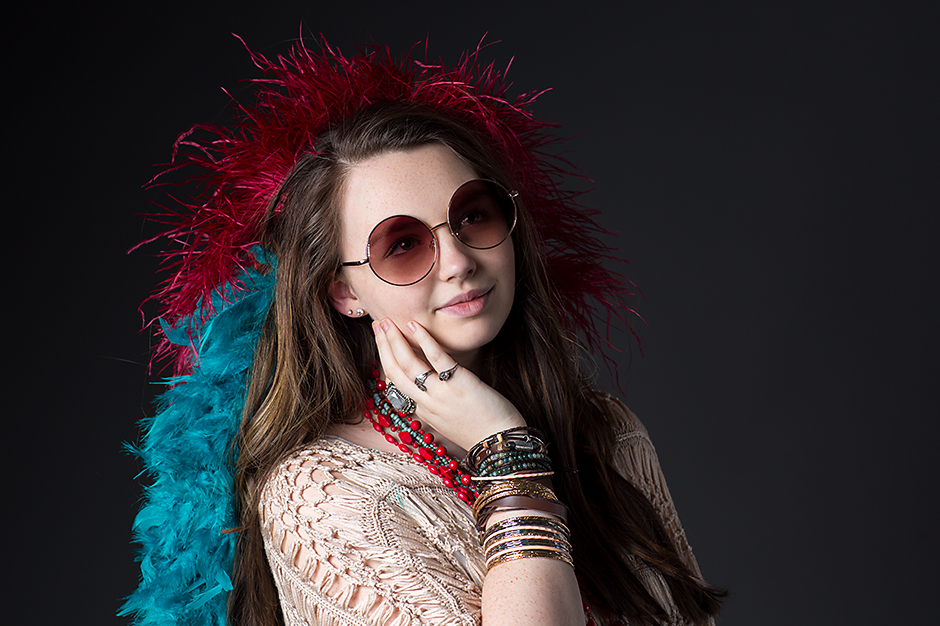 Janis Joplin Icon Session | Savannah | FCHS
Every year, I try to come up with an interesting photography concept for my senior spokesmodels. Last year we had color inspired sessions and I was thrilled with the way they turned out! This year I decided to do something different with my 2017 senior models. Each one of them chose a different icon and through out the year, we've had sessions based on their icon. We picked photos of that icon and used them as inspiration for our photoshoots. With outfit choices, accessories and hair and make-up we hope to capture the essence of the icon!
I've already photographed Marilyn Monroe, James Dean and several others. You should check out the whole list because I am in love with the results! I had to take a break from the icon sessions because my fall was so busy with outdoor senior sessions. I had to take a break from the icon sessions because my fall was so busy with outdoor senior sessions. Today though, I'm happy to share the eighth one from the icon series…Janis Joplin!
When Savannah, one of my senior models from Fluvanna County High School (and my photography assistant), selected Janis Joplin, I was happy but not surprised. Savannah's style is so laid back and casual, I knew there was no way she'd pick and icon that was into fancy clothes and tons of make-up.
We made a Pinterest board with the Janis photos that we liked and then we selected outfits and poses based on that. Here are some of the photos we used for inspiration: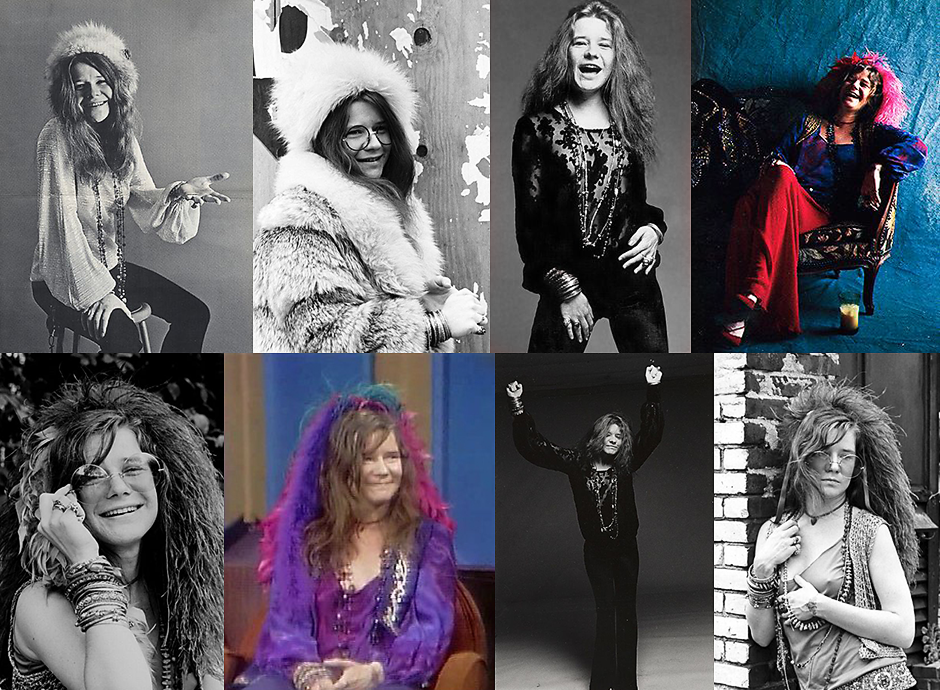 Savannah had it pretty easy because she didn't have to spend hours getting her hair and makeup done. Since Janis was known for her wild untamed hair though, Savannah's glossy shoulder length hair just wouldn't do! I bought some clip in extensions and it took a while for me to figure out how to put them in her hair. Then I had to trim them…not an easy feat! Mary (the amazing hairy stylist I usually work with) would have laughed herself silly watching me hack away at those darn things!
Once I finally finished with Savanna's hair, we were ready to start! Most of the photos we used for inspiration included feathers in her hair and bohemian outfits but we did find a few with a more subdued look so we started with those.  We put on some Janis music and Savannah started moving to the music!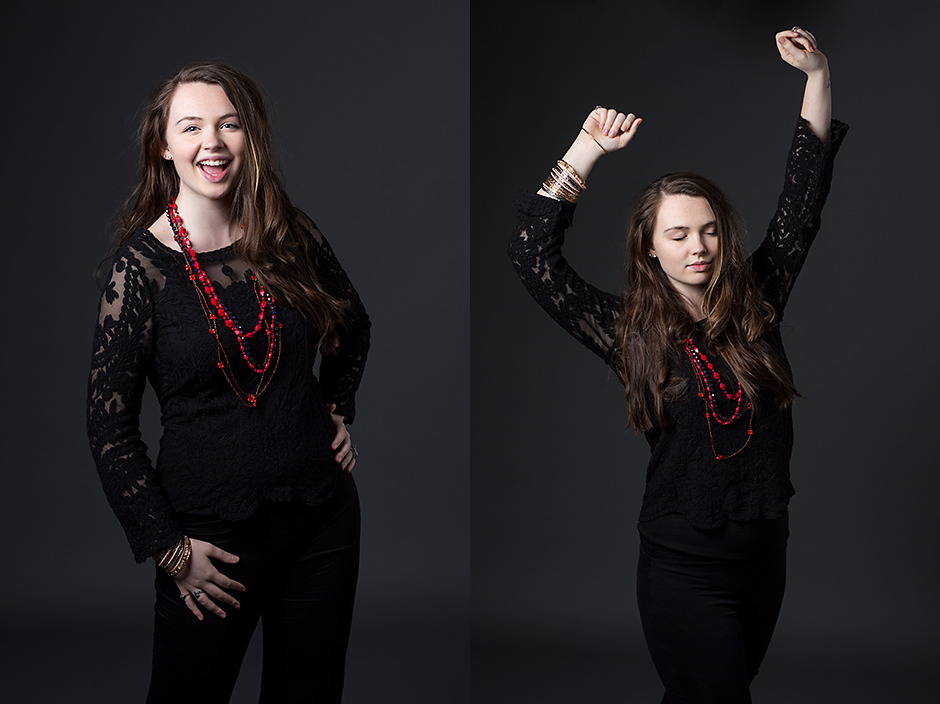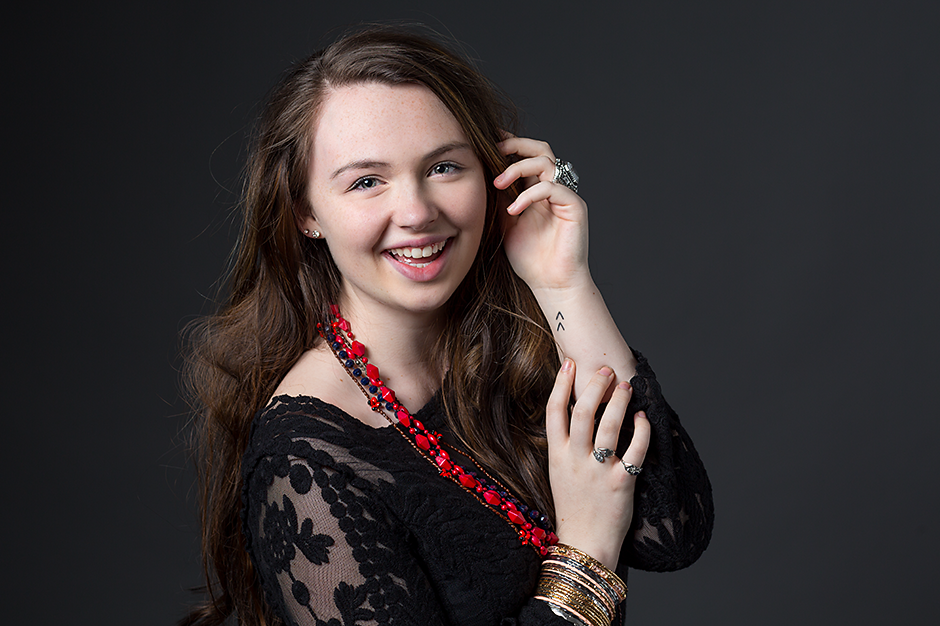 When thinking about Janis Joplin, this is probably the look that most people remember. Tons of colorful feathers and boas in her hair and her signature round sunglasses. We added a bunch of bracelets and necklaces and Savannah made the perfect Janis!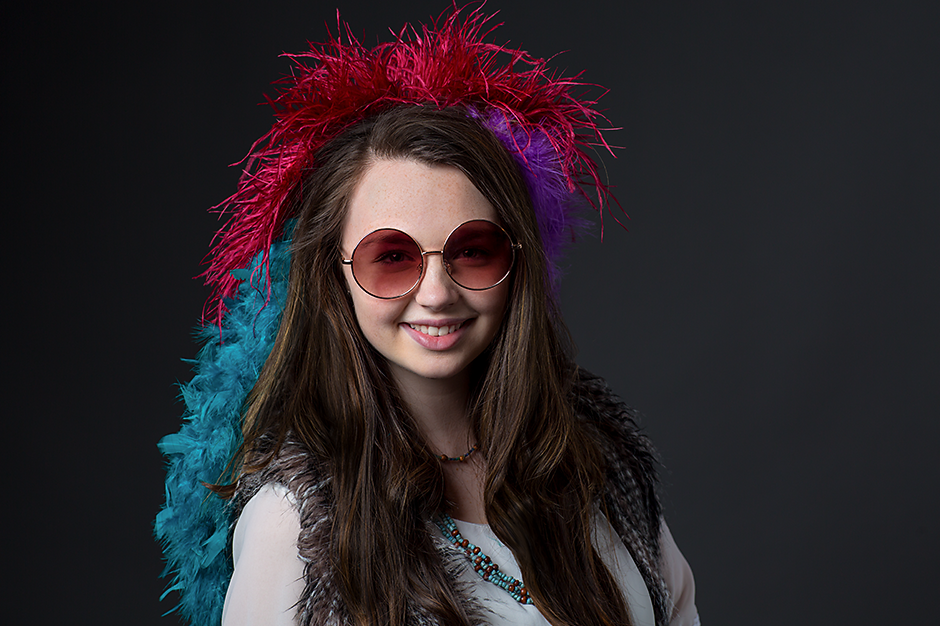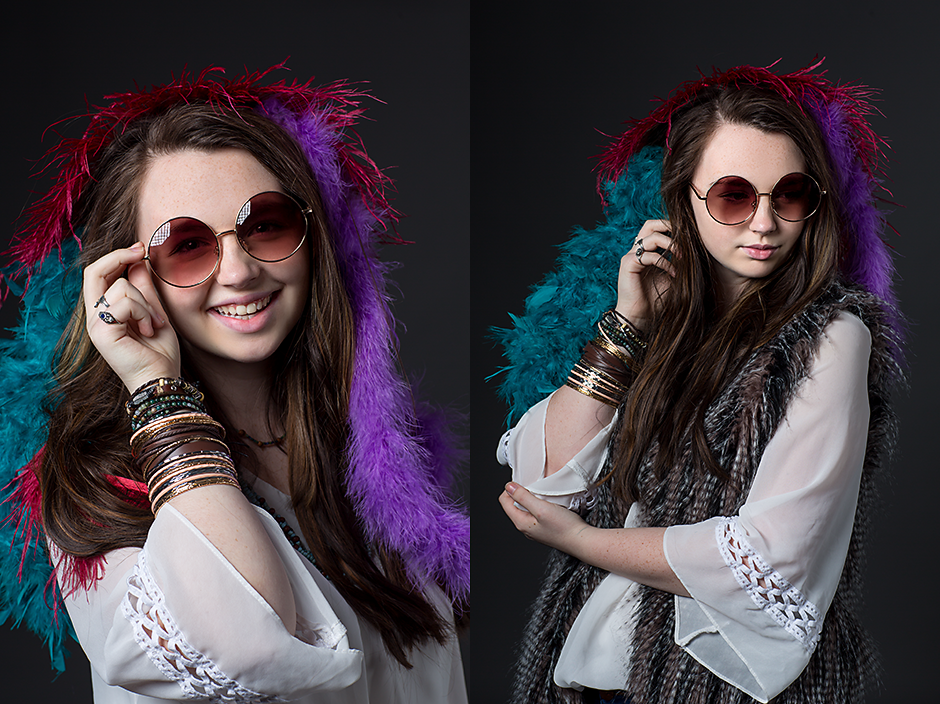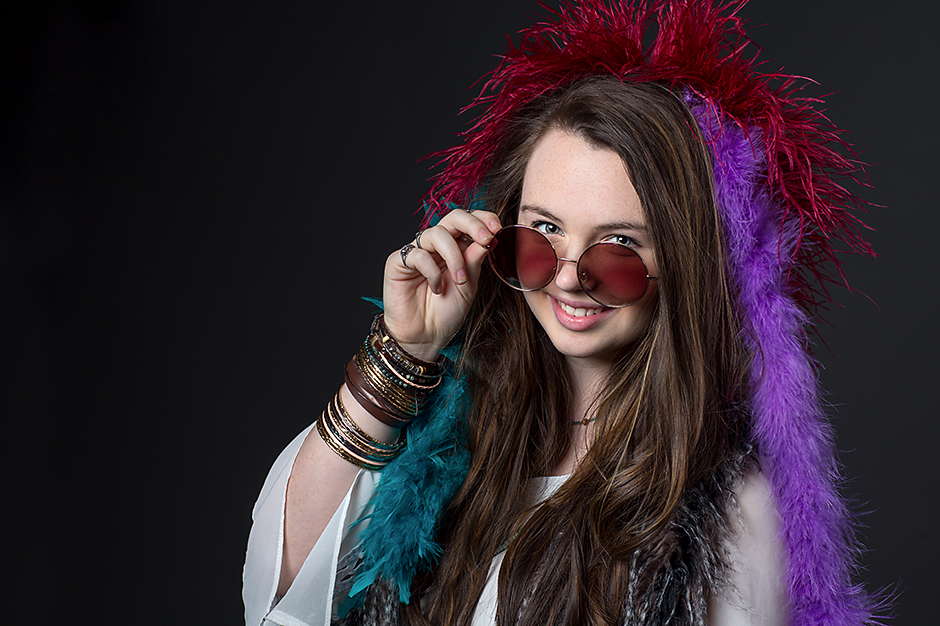 Though Janis wore her glasses most of the time, I had to take a few without them so we could see Savanna's gorgeous blue eyes!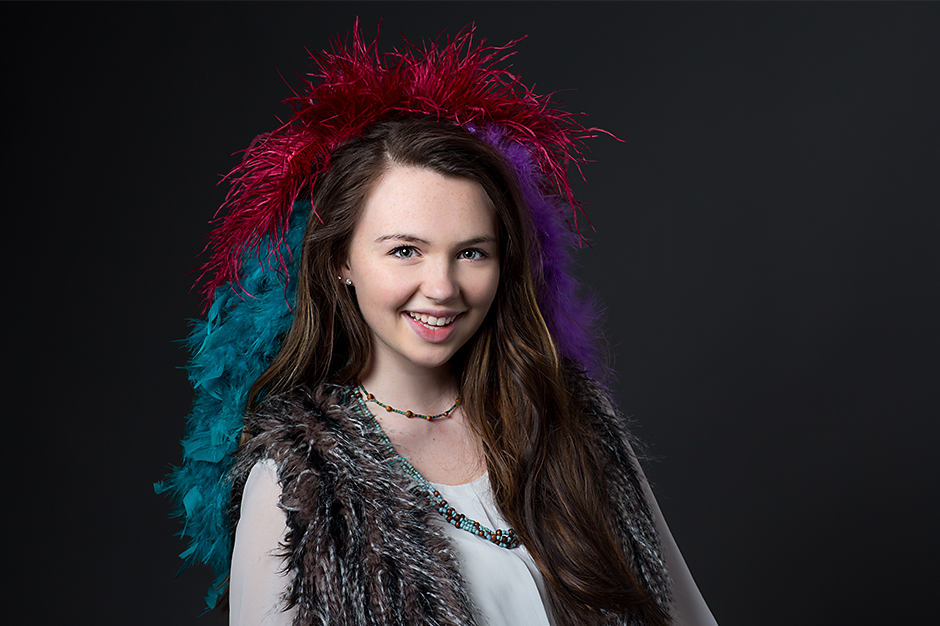 Savannah switched up her vest and changed the necklaces and we moved on to our version of the photo on the cover of Janis's album Pearl. It came out in 1971 and Savannah sure does look the part!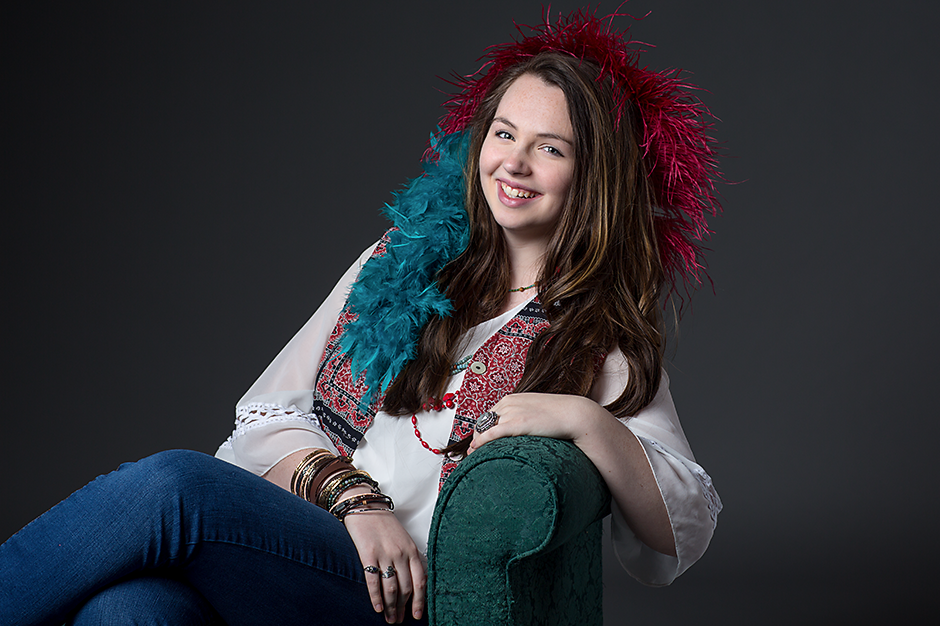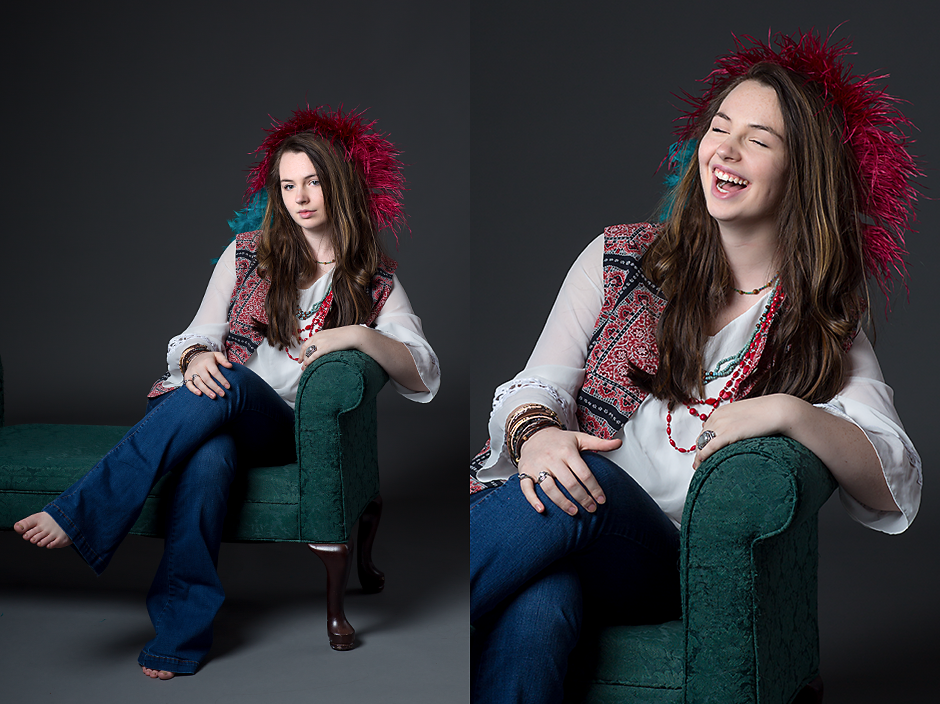 Another thing Janis wore a lot was her big furry hat. I was able to find one that worked perfectly! Savannah, you are absolutely adorable!!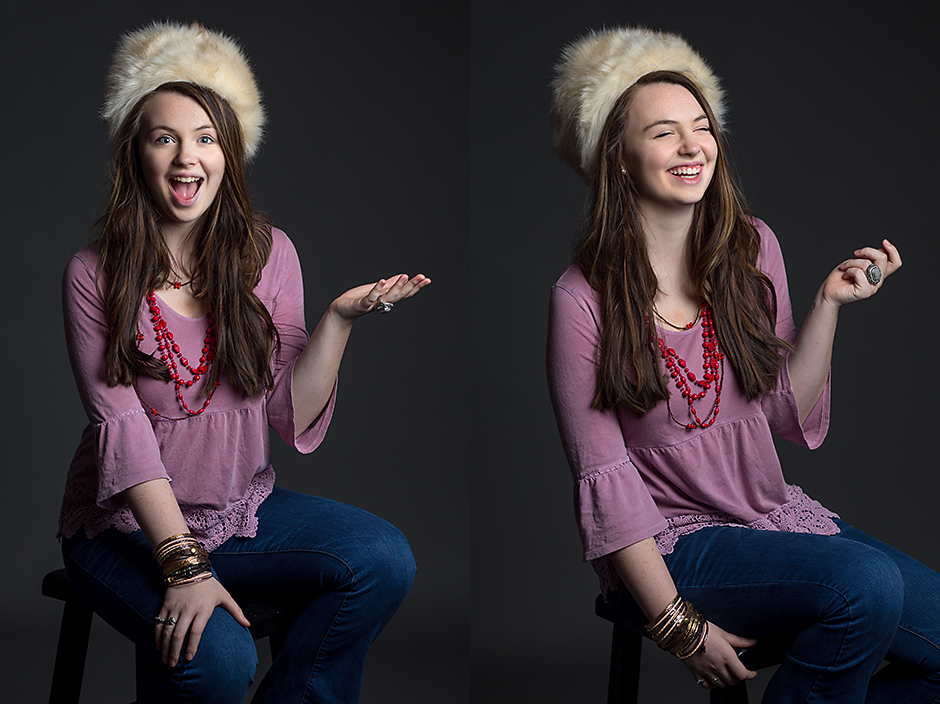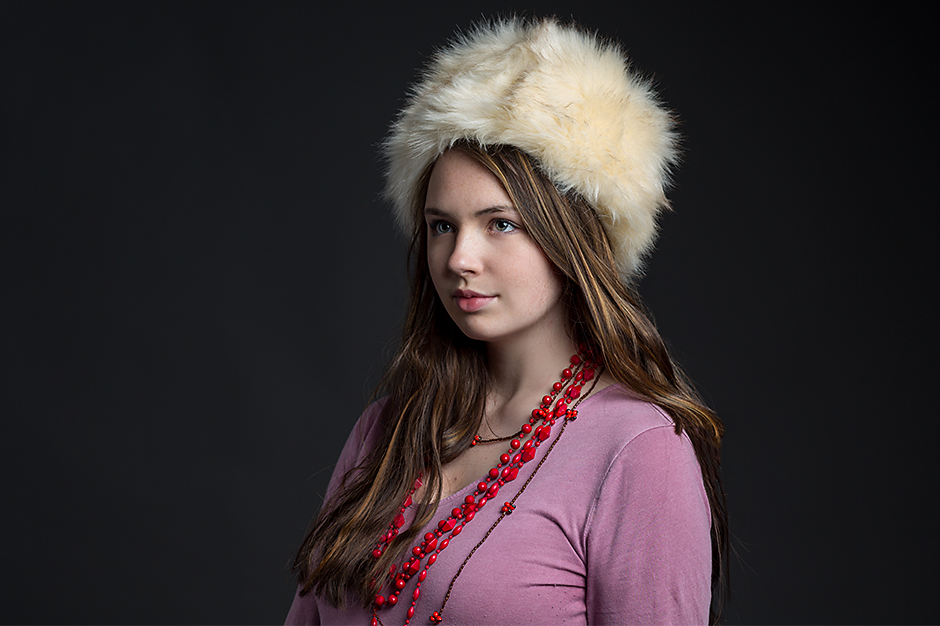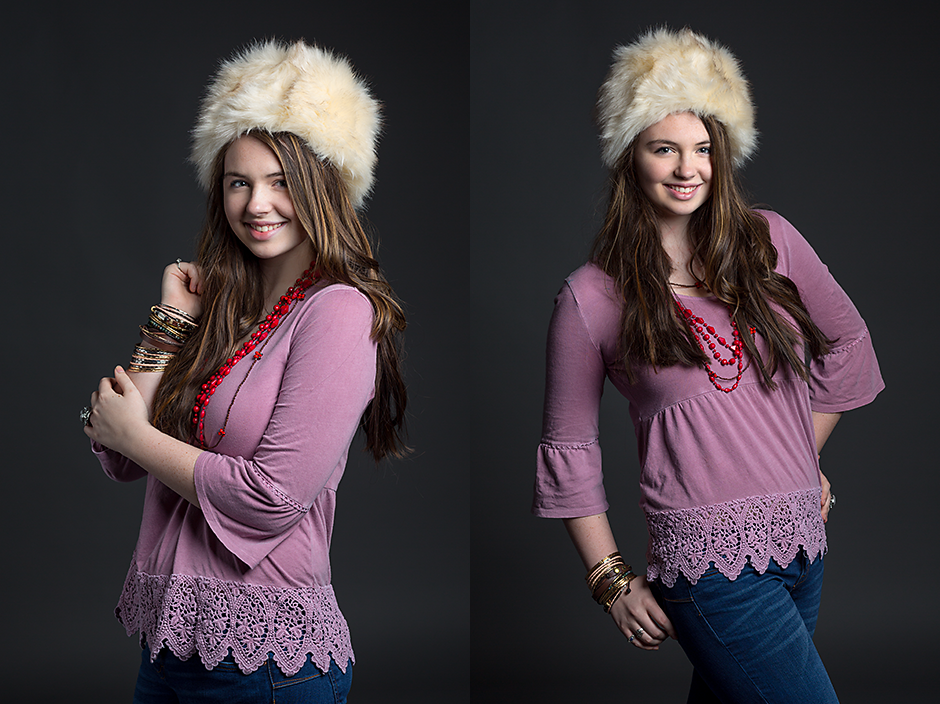 For the last photos of the session, I wanted then to have more of a modern feel while still capturing the hippy/bohemian vibe.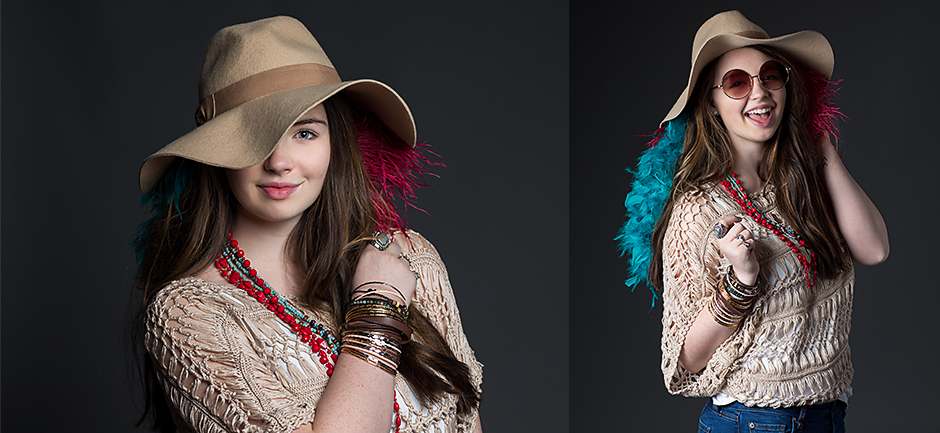 After removing the feathers, and changing Savanna's necklace, she almost looked like she was from this decade! 🙂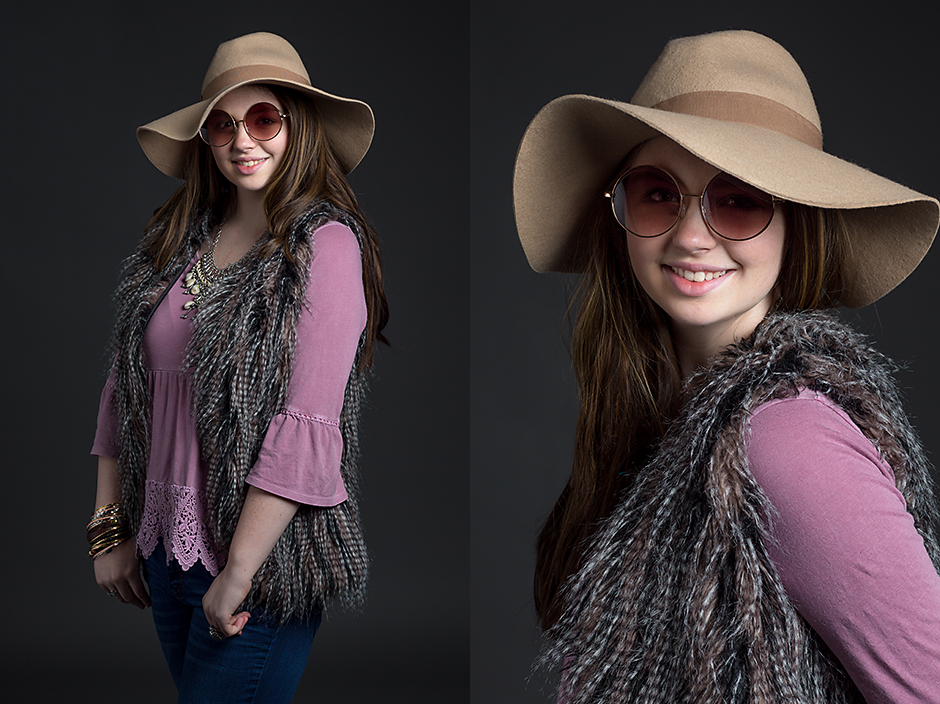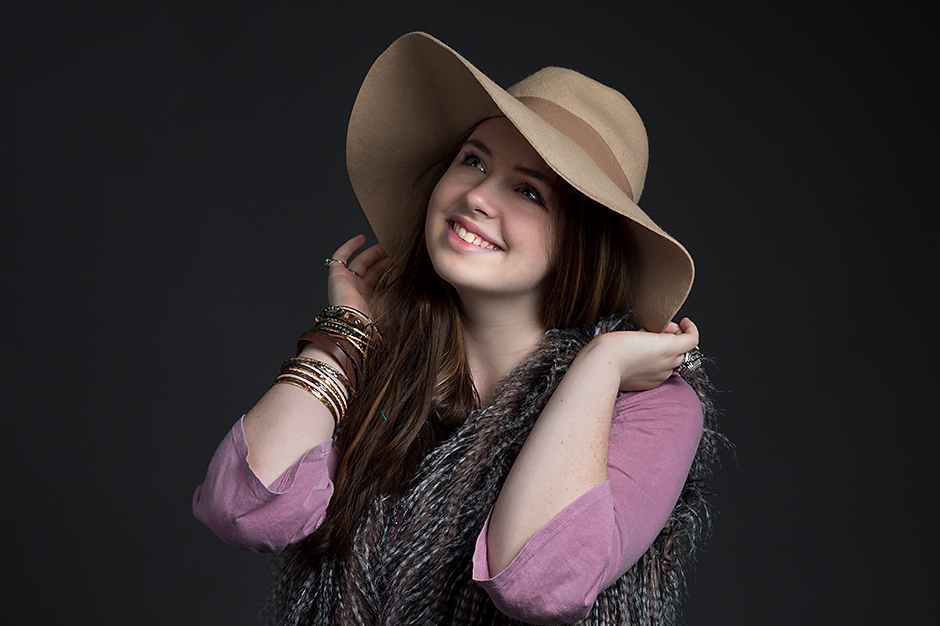 An icon session from the 60's wouldn't be complete with out Janis flashing the peace sign!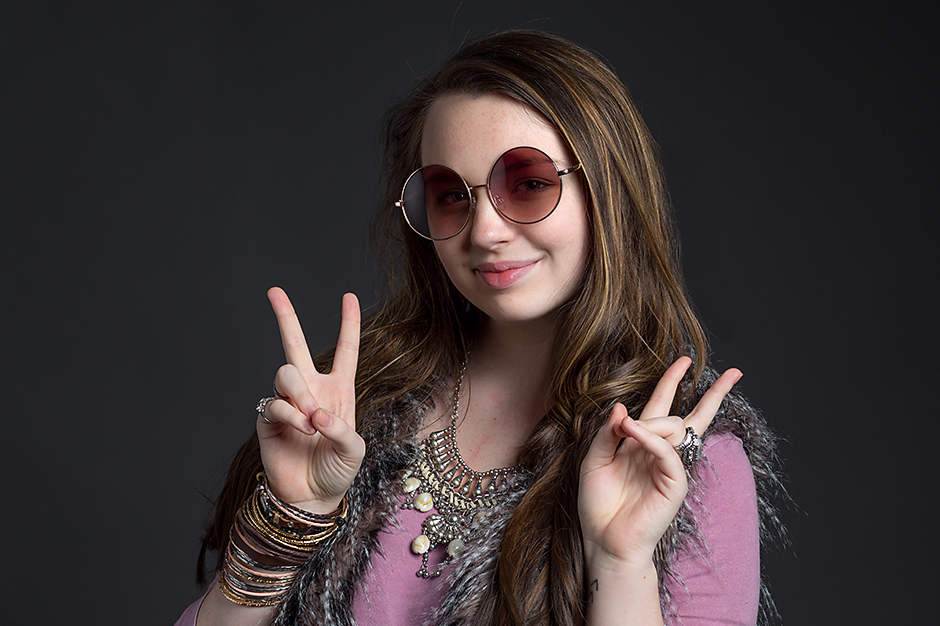 Thanks so much for a wonderful afternoon Savannah. I had so much fun with you and loved watching you turn into Janis!!! Stay tuned for the more icon sessions through out the school year. I have Beyonce, Melanie Martinez & Selena Gomez coming up in the next few weeks!
CLASS of 2017 – My fall schedule is starting to fill up! Have you scheduled your portrait session yet? For more info click here or contact me! | 434.906.0418 | photos@alijohnson.com
Ali Johnson is a portrait photographer specializing in senior portrait photography in Charlottesville, Crozet, Keswick, Albemarle and Fluvanna County VA