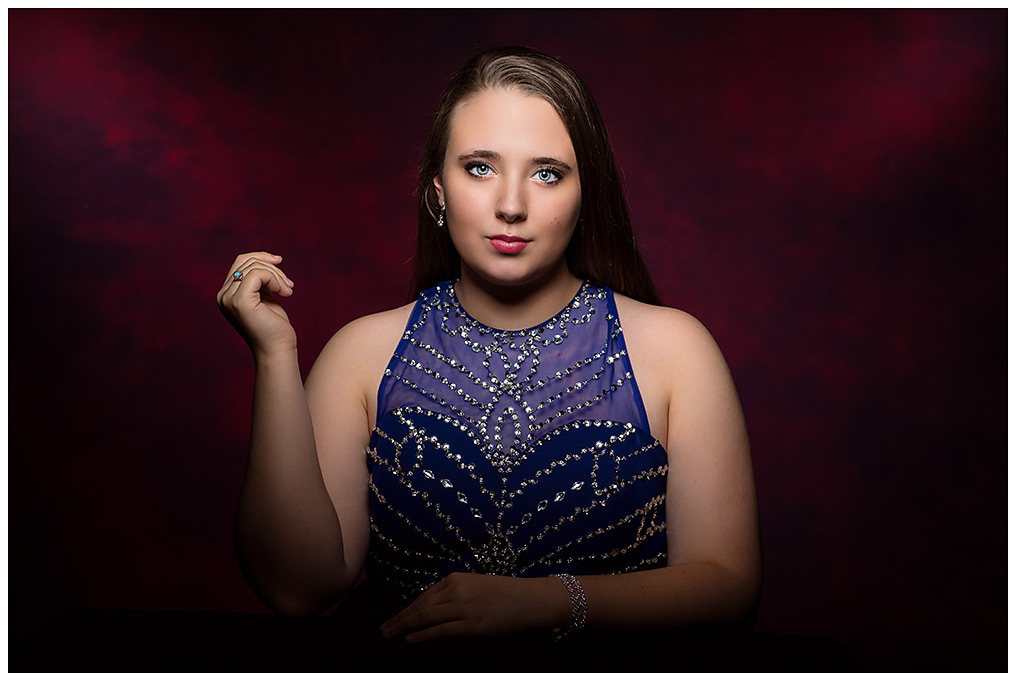 Miranda | Fluvanna County High School – 2016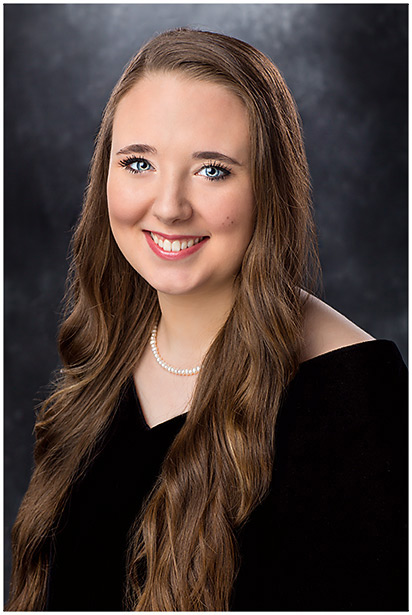 I'm slowly but surely getting caught up on my senior portrait blog posts! This has been my busiest fall ever and I am honored that so many people in the Charlottesville area have chosen me as their senior portrait photographer!
Tonight on my blog we have Miranda, a senior from Fluvanna County High School. I first met Miranda in June when she came to me for her yearbook photo. I mentioned her how fantastic her make-up looked (those eyes, those cheekbones!) and she told me she was studying cosmetology in school. We discussed her being my make-up artist and she was totally on board! I've been wanting to incorporate make-up into my sessions for those that are interested so it was perfect timing!
During her yearbook session, we talked a little bit about her upcoming lifestyle session in October. We went over clothing choices and locations, and Miranda decided she'd have part of her session in the studio, incorporating her love of cosmetology and part outside. I was so looking forward to it but Mother Nature had different plans for us!
When the day of Miranda's session finally rolled around, we were in the middle of almost two straight weeks of rain!  We went ahead with the studio portion of session but unfortunately had to postpone the outdoor part. Any disappointment I might have had dissapeared when I saw all of the incredible outfits and props she brought with her to my studio!
Miranda wants to go to Liberty University in the future so this was the perfect way to show her excitement! She also painted this Class of 2016 sign…totally adorable!!
After we took some photos of Miranda in a casual outfit, we decided to go full on glamour with the rest of her outfits! She looks so beautiful and regal in these series of photos and my gold chair was the perfect addition!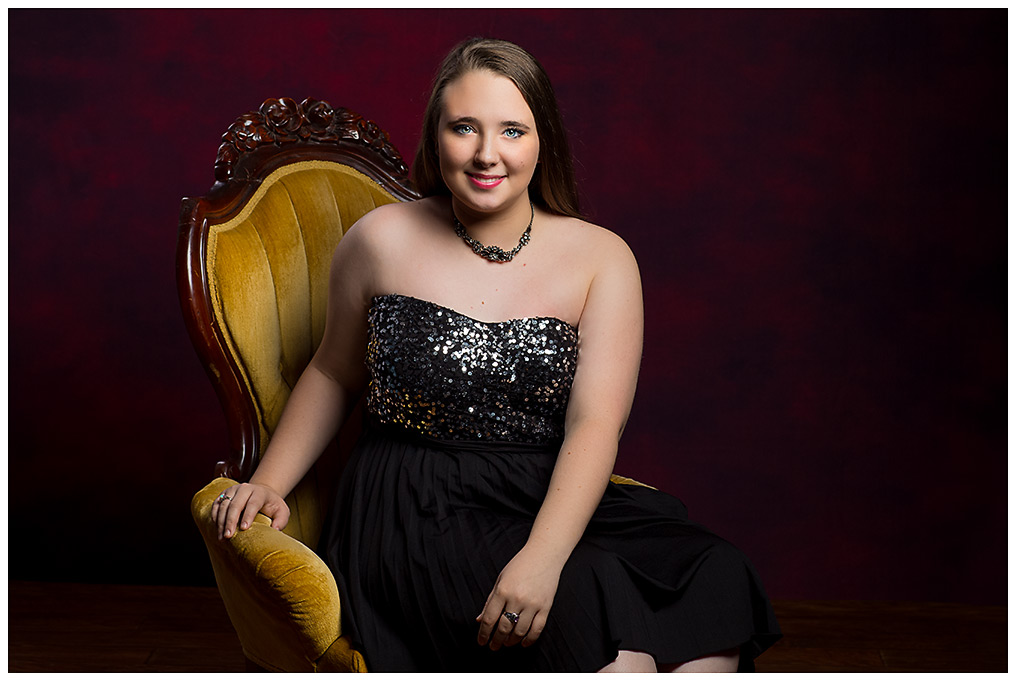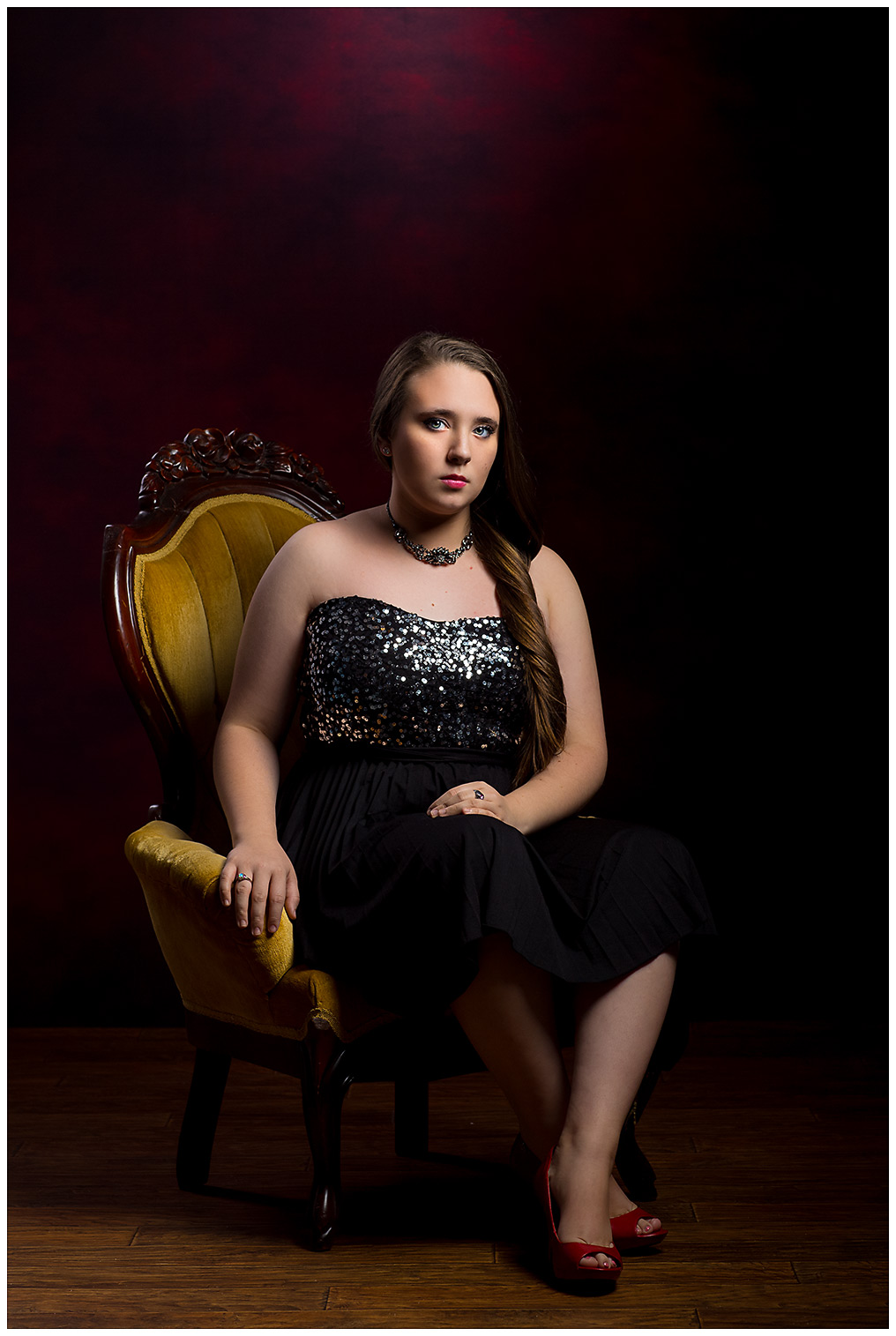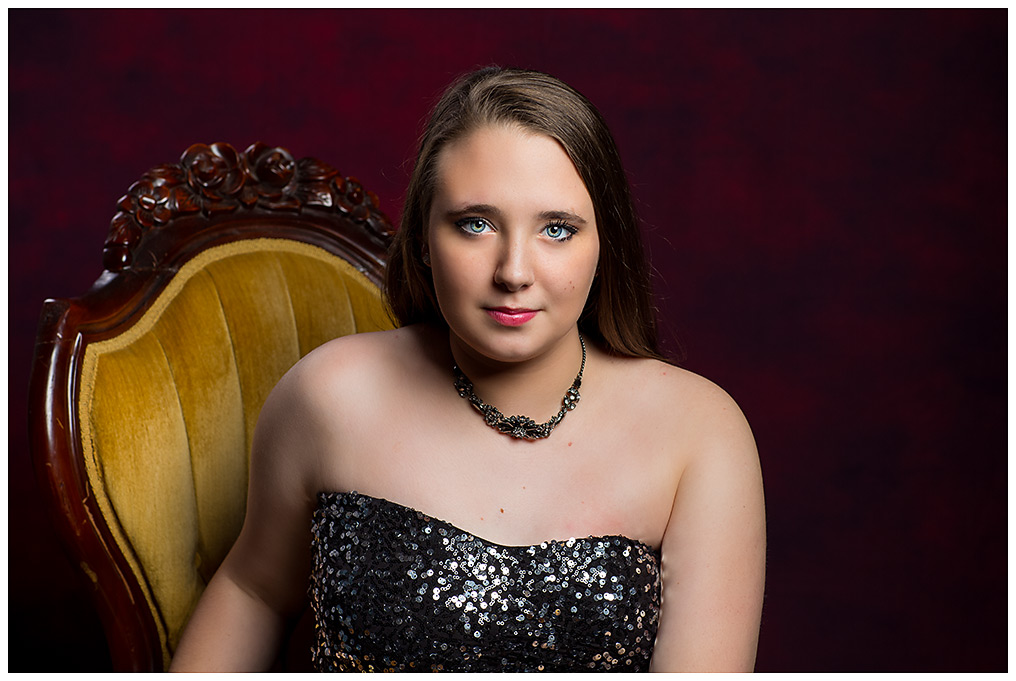 Miranda had SO many fantastic outfits with her, I felt a little like I was playing dress up with a life-sized Barbie! I got a little more dramatic with my lighting and even pulled out my sparkly background to add a little extra razzel-dazzle to the photos.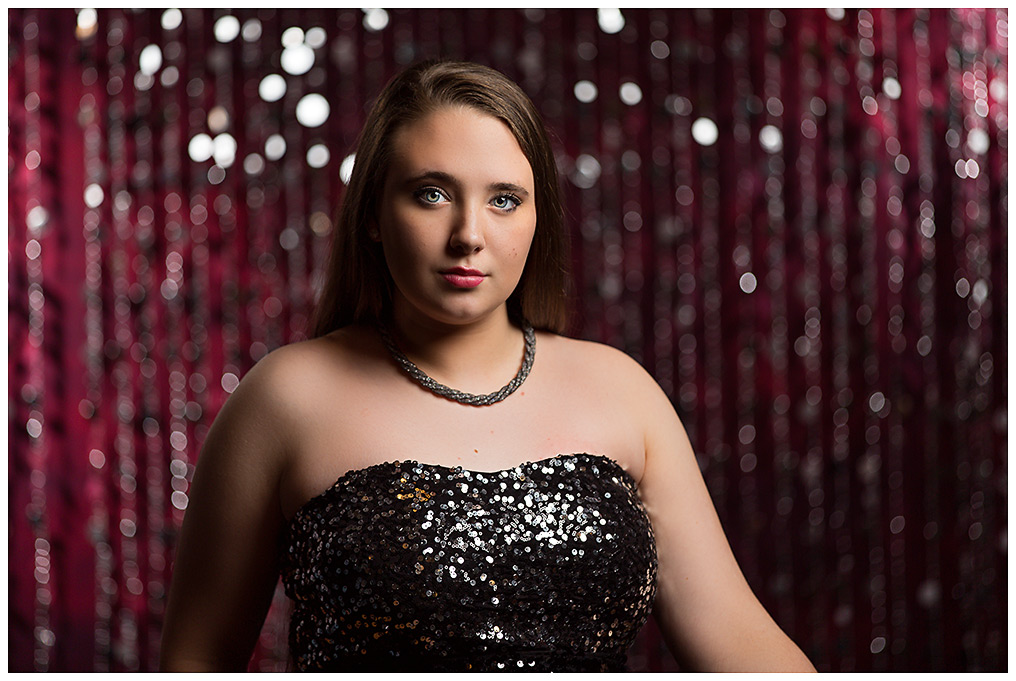 Another fabulous outfit change! Holy cow Miranda, I love these photos! You look like you're six feet tall! 🙂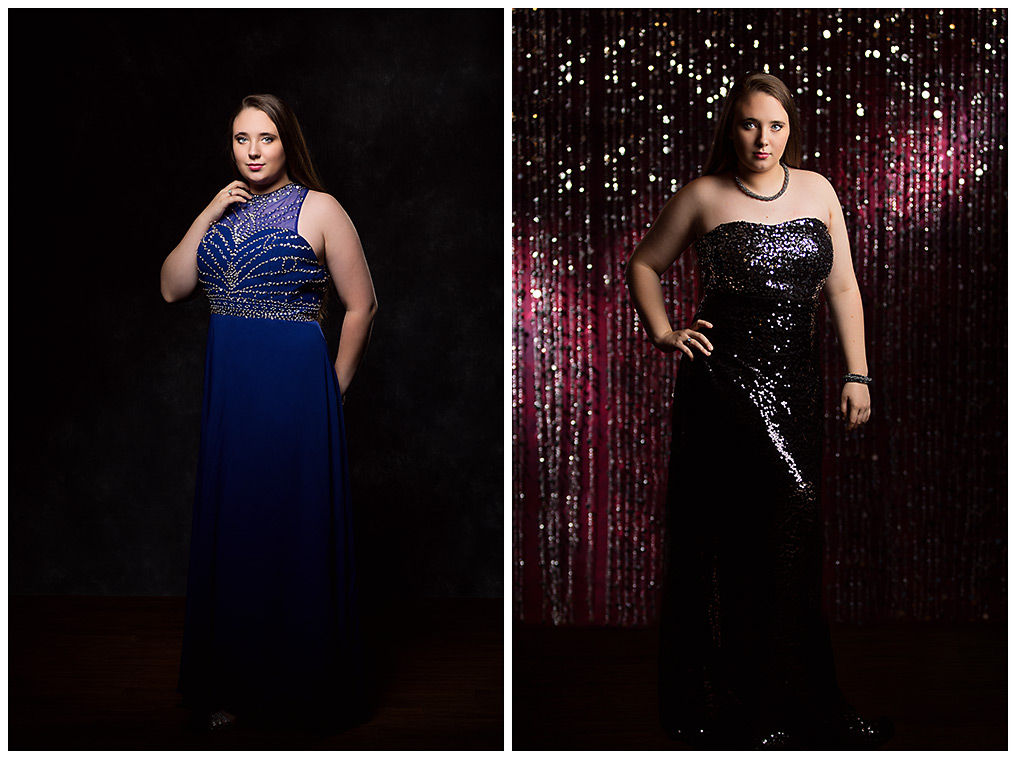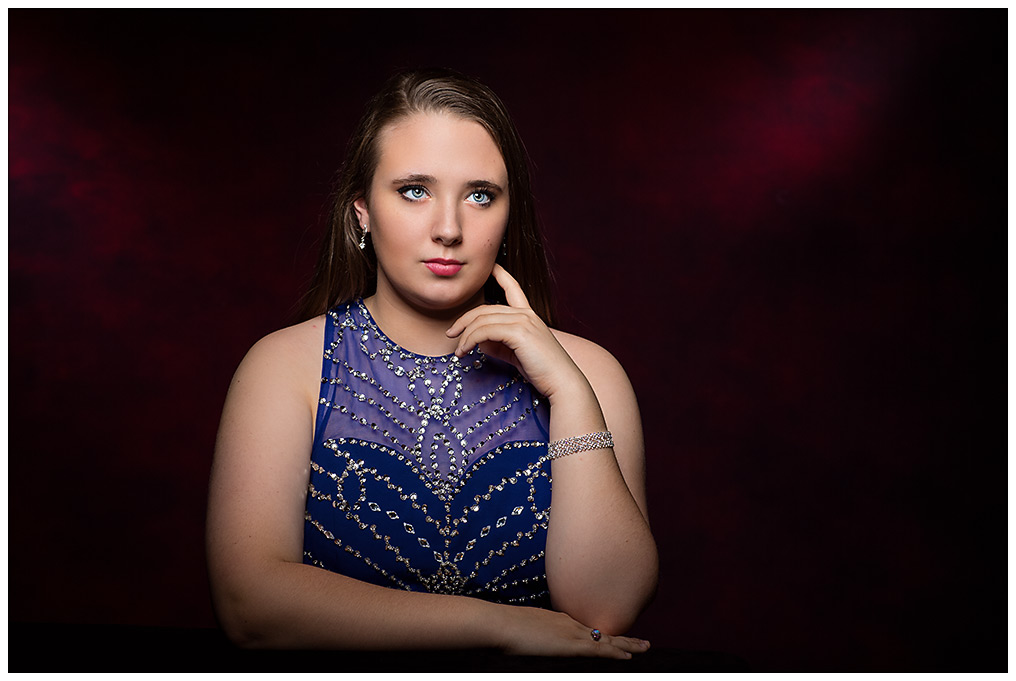 We ended the session with a few photos to show Miranda's love of make-up. They brought along a super cool mirror from home that they've had for quite sometime. When Miranda's mom told me that Miranda usually does her make-up sitting on the floor in front of a mirror, I knew exactly what I wanted to do!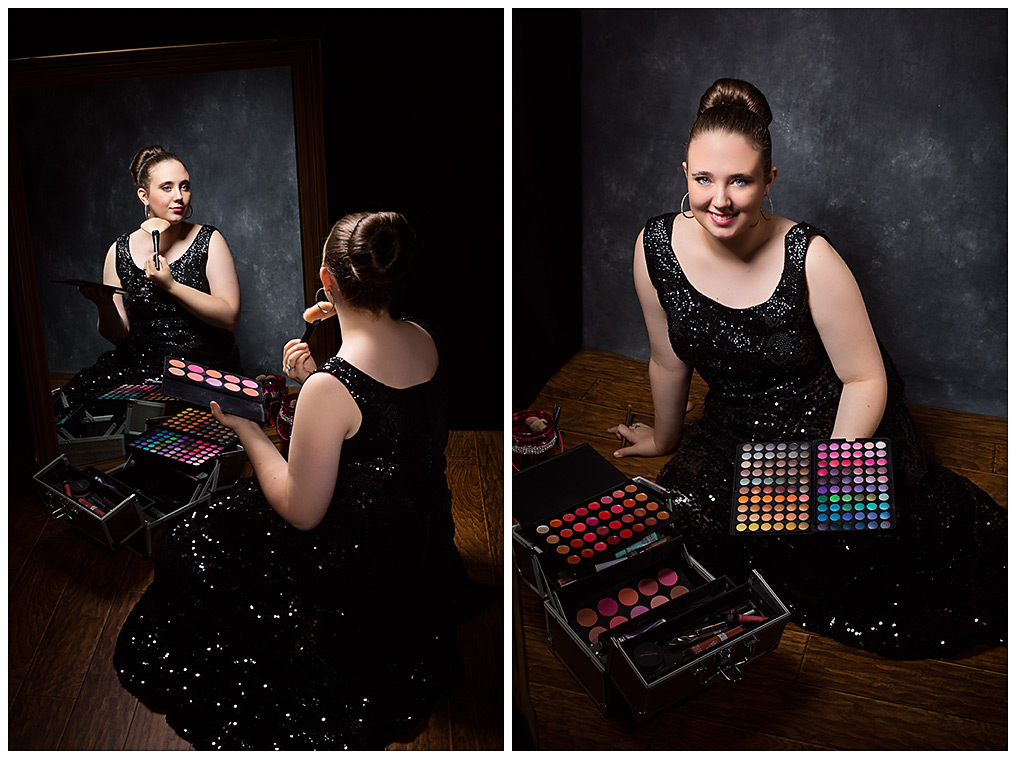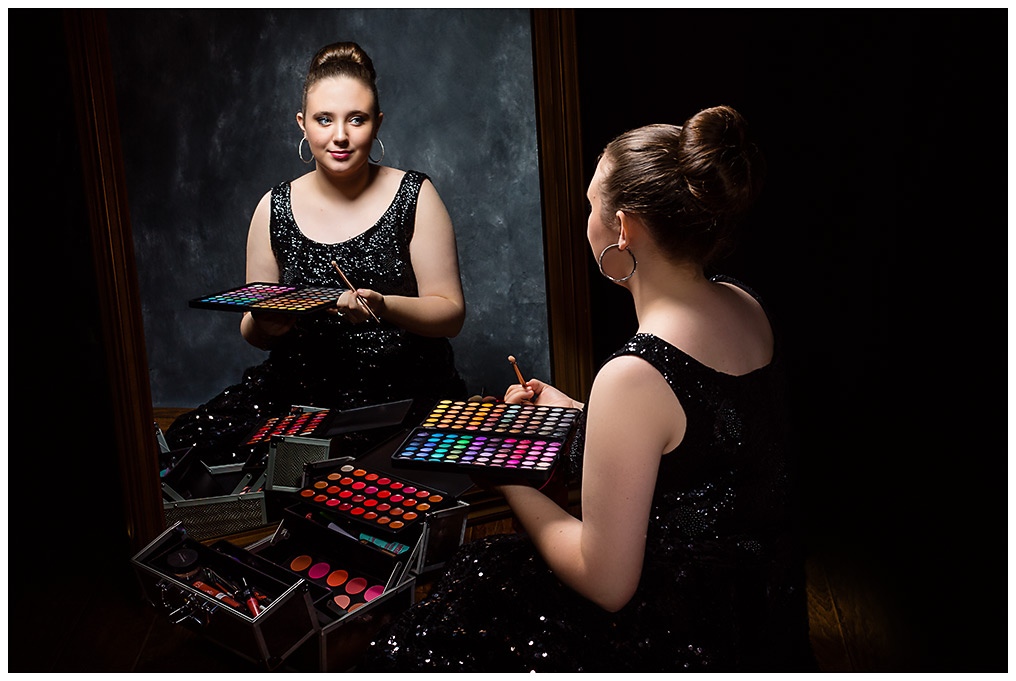 I absolutely adore her expression in theses photos…especially the one where she's holding the hair dryer!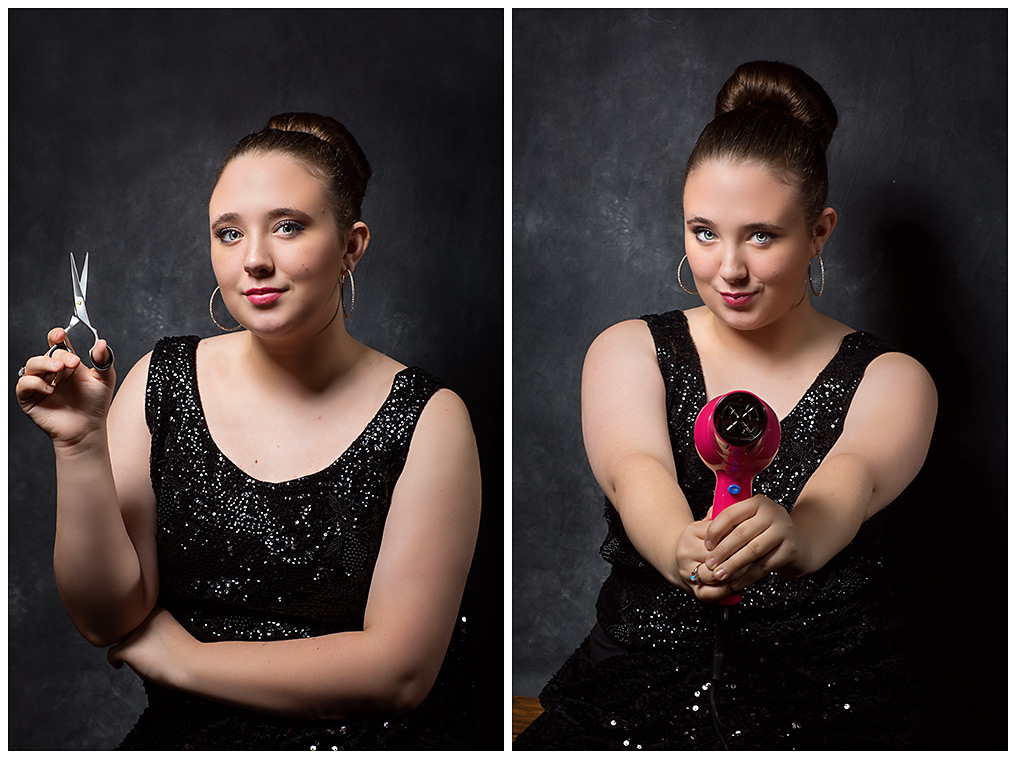 I has SO much fun with Miranda and her mom and can not wait until we have the outdoor part of her session this spring.
CLASS of 2016 – Though I do have a few winter openings available both in the studio and outdoors, it's never too early to get on my spring calendar, contact me today! | 434.906.0418 | photos@alijohnson.com
Ali Johnson is a portrait photographer specializing in senior portraits in Charlottesville, Albemarle, Louisa and Fluvanna County VA