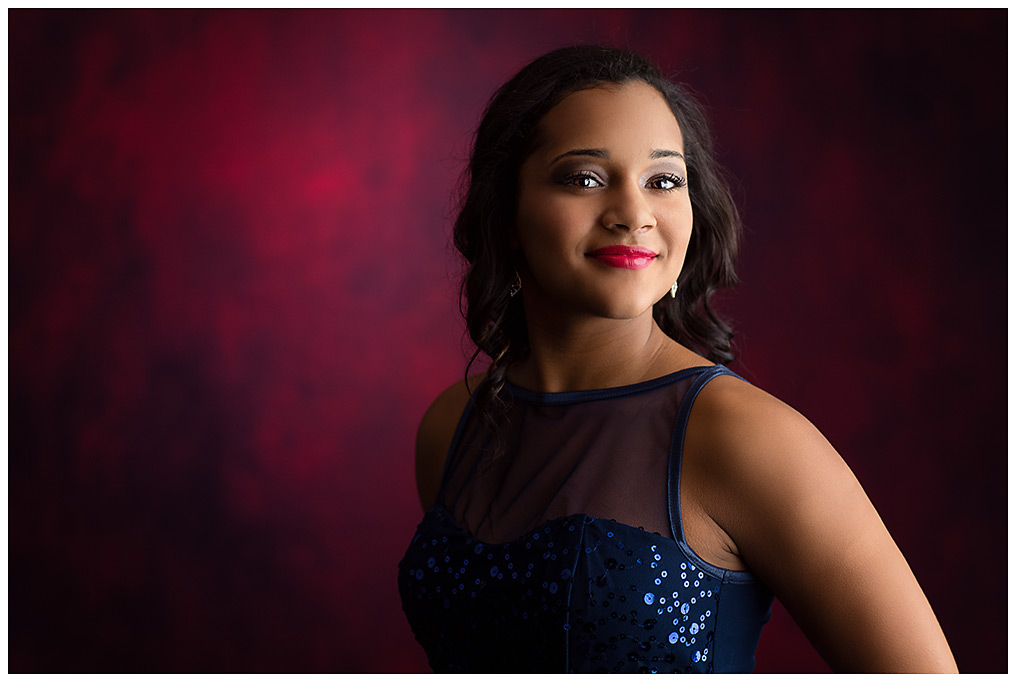 Brianna | Fluvanna County High School – 2016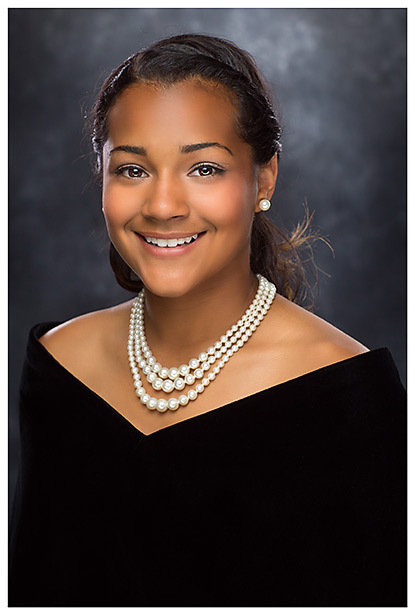 I hope everyone had a wonderful holiday!  I loved spending time with my family but now it's time to get back to updating my senior portrait blog posts! This has been my busiest fall ever and I am honored that so many people in the Charlottesville area have chosen me as their senior portrait photographer!
Tonight on my blog we have Brianna, one my awesome senior reps for Fluvanna County High School's Class of 2016. I photographed her back in March with the rest of my 2016 reps and then again in June when I took her yearbook photo but this was my first time having a session with just Bri!
I'm not sure if you guys remember but back in September, we had a ton of rain. I mean a TON…it seemed like it rained forever!! For photographers that schedule sessions every weekend, this can be a total pain! Thankfully I have a studio that I can use as a back-up plan.
Though I'm very happy to have my studio as an option, I was a little bummed that I couldn't photo Brianna outside. That quickly changed though when I saw all of the wonderful outfits she'd brought with her! She was crowned Miss Fluvanna 2014 and has so many beautiful prom/pageant dresses..I was in heaven!
We started out with a casual outfit but then decided to have the rest of the outfits be about glamour and drama!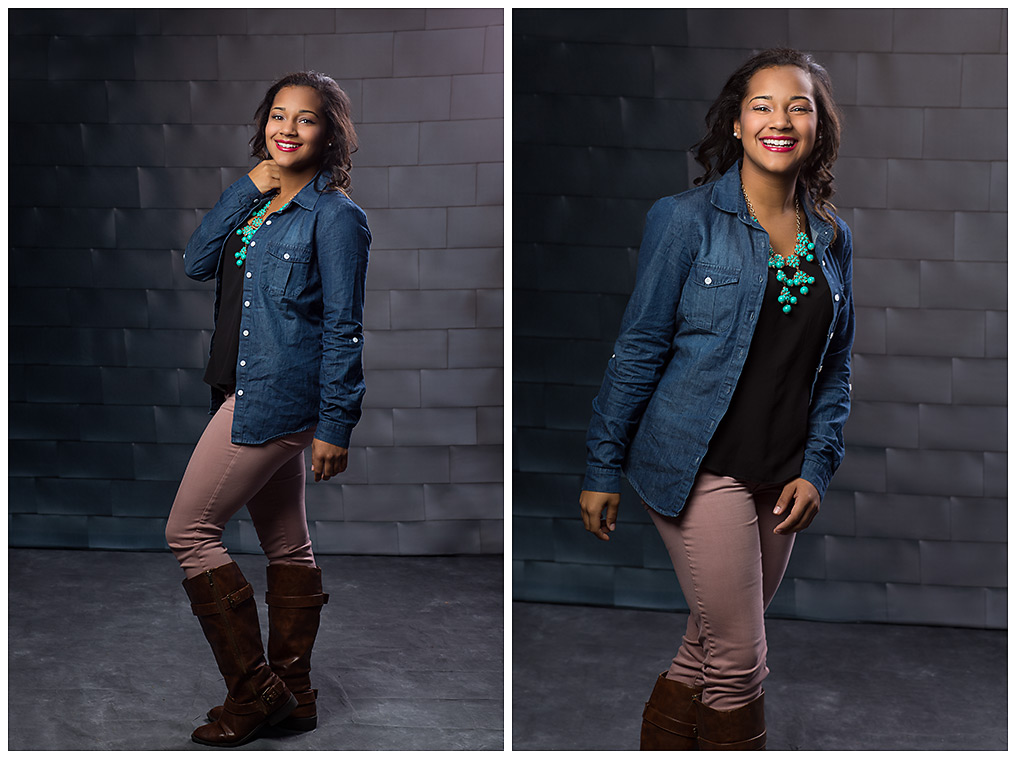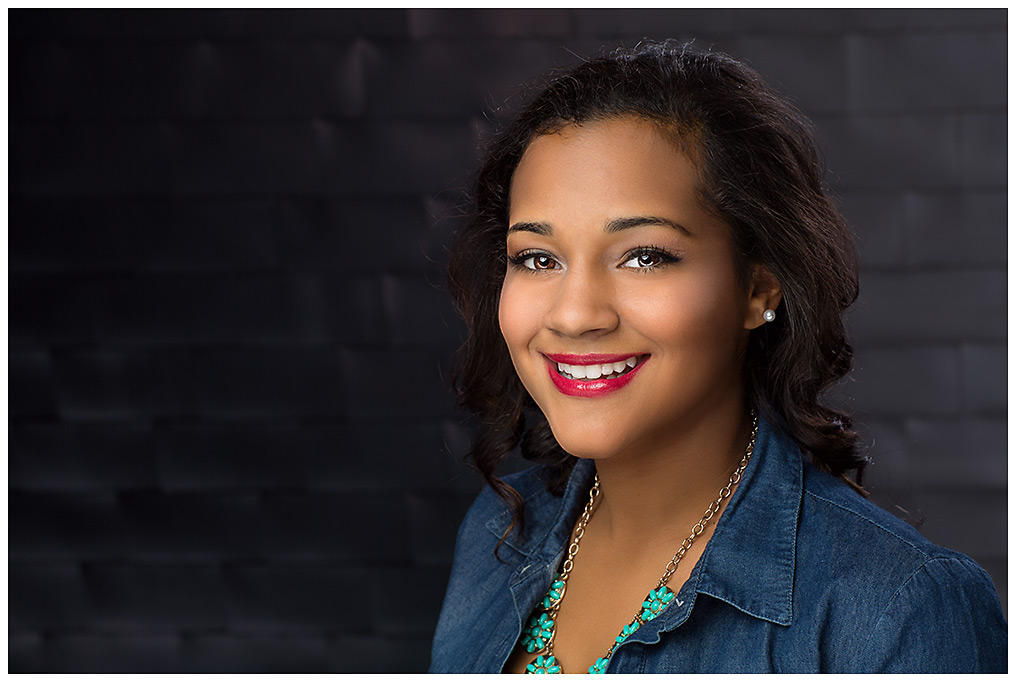 Seniors often ask me what they should wear for their session and my number one answer is layers!  This is  a perfect example of why…all it took was a quick removal of her denim shirt and we had a different look for Bri!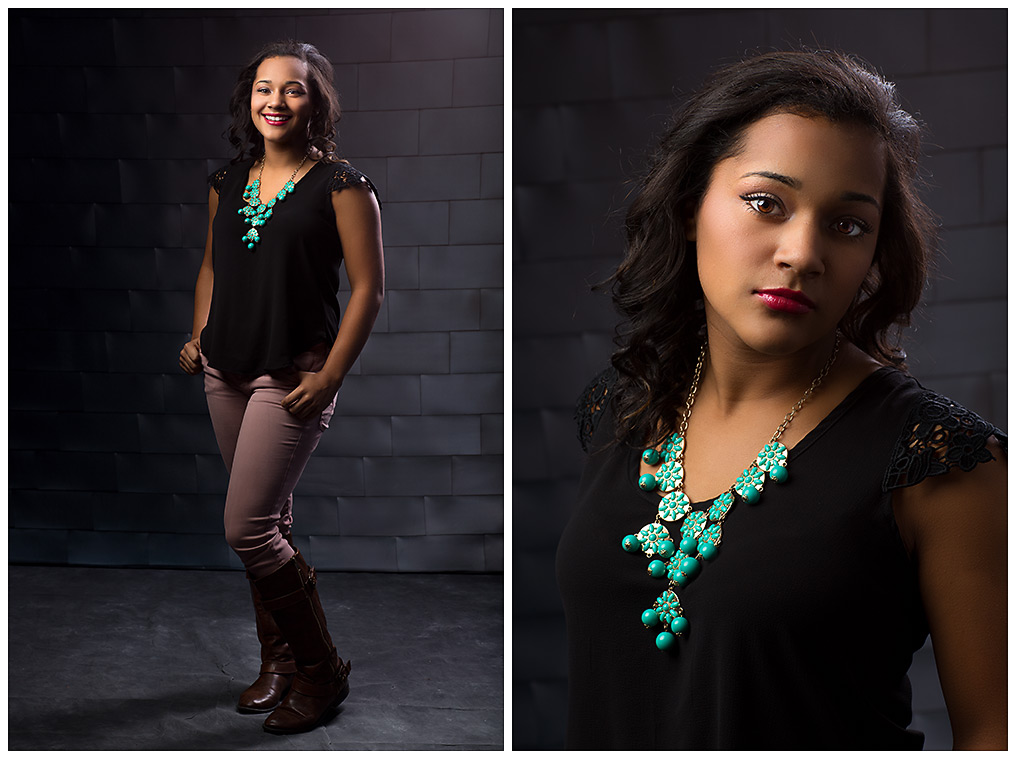 We upped the glam level with her next outfit by adding in some pearls and sparkly shoes. Bri can totally rock the serious model stare but you can see that she couldn't hide her true bubbly personality for very long! SO adorable!!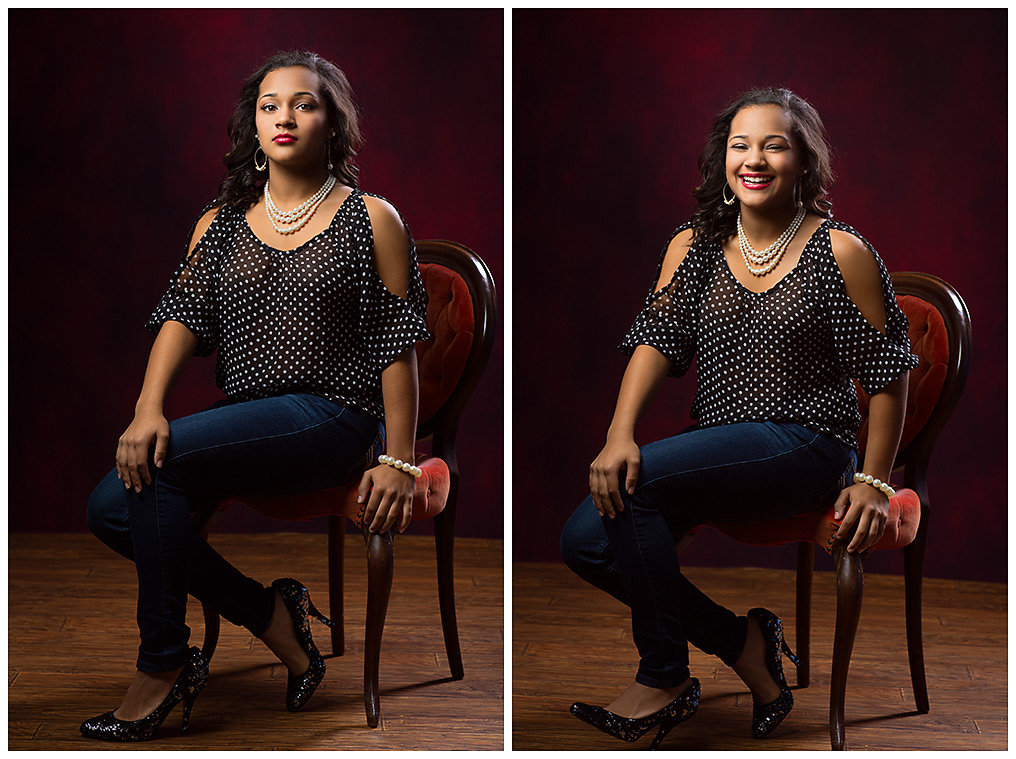 Then it was time for full on elegance with the rest of Briana's outfits. As she changed into her first gown, I changed up my lighting to have more of a dramatic feeling. Brianna, you are absolutely gorgeous!!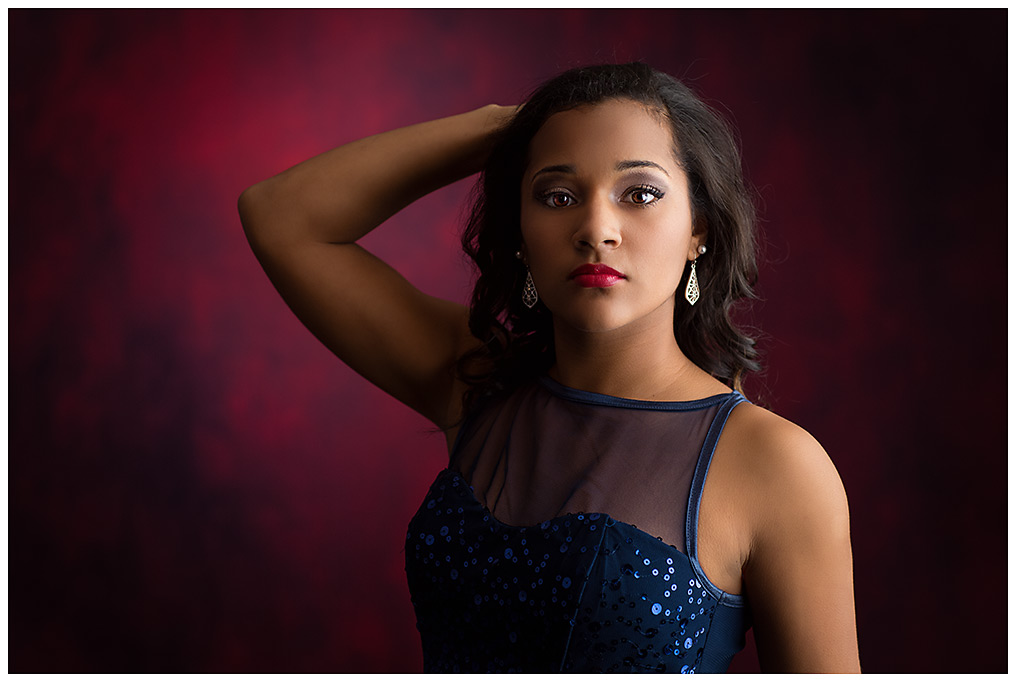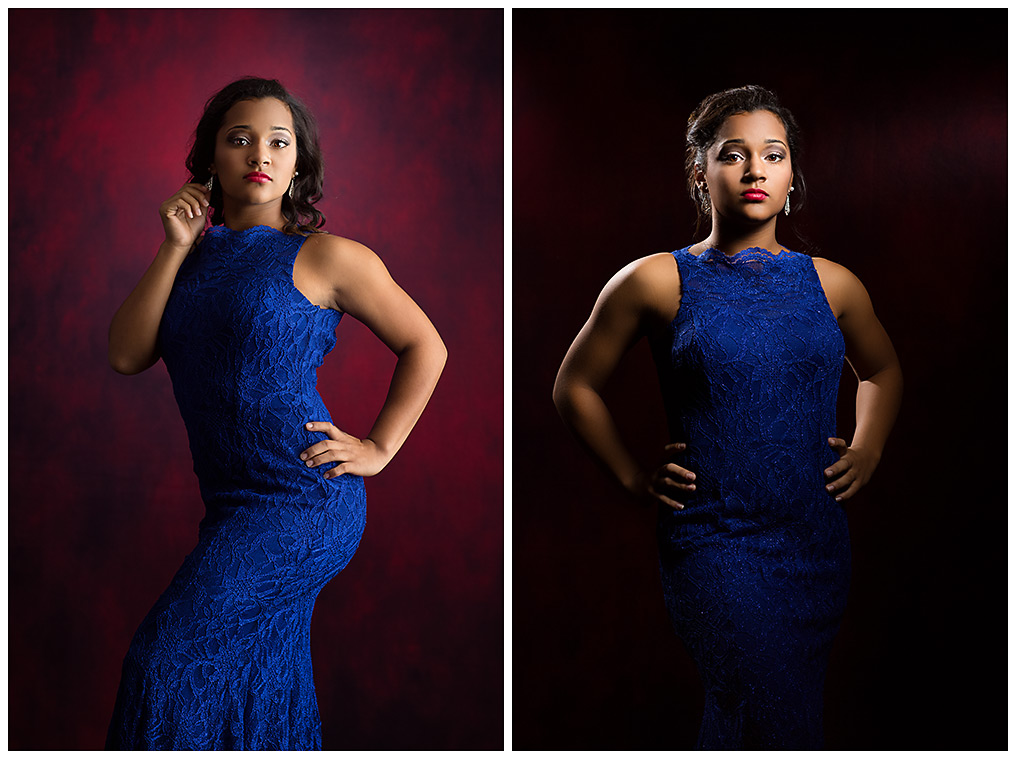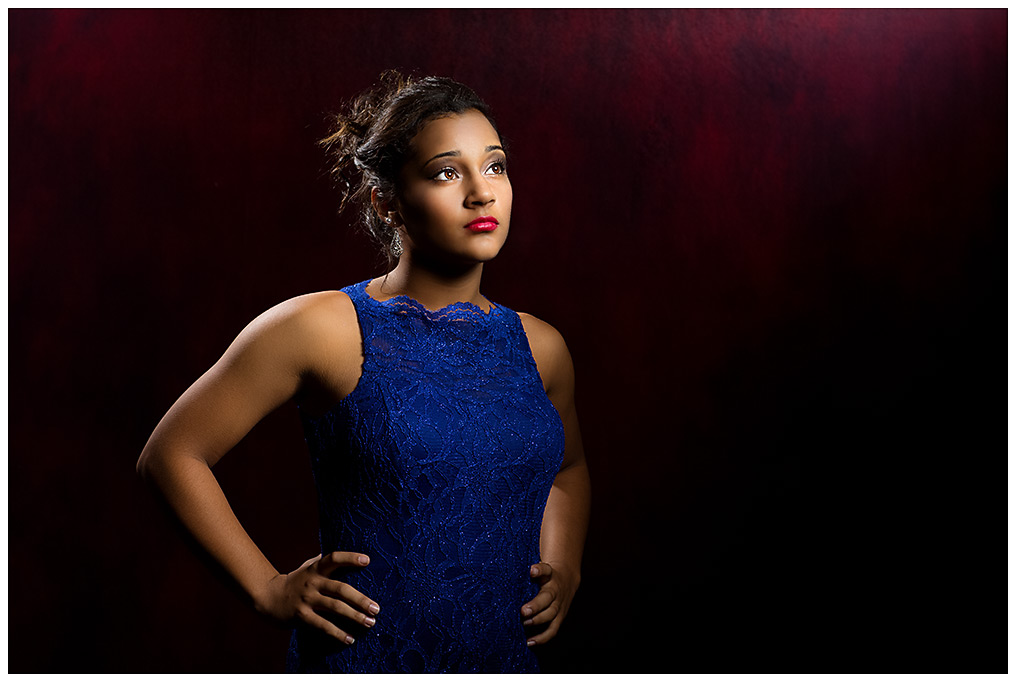 Another thing I love about studio sessions, is that we get a change to play around with my style closet. I had Bri try on a sequined mini-dress that I had. She looked incredible in it, but wanted the photos to have more of an elegant feel to them. We took some black sequined fabric I had, wrapped it around her waist and ended up with an amazing impromptu long dress!  She looked so regal and powerful in it, I had to take one with her Miss Fluvanna crown!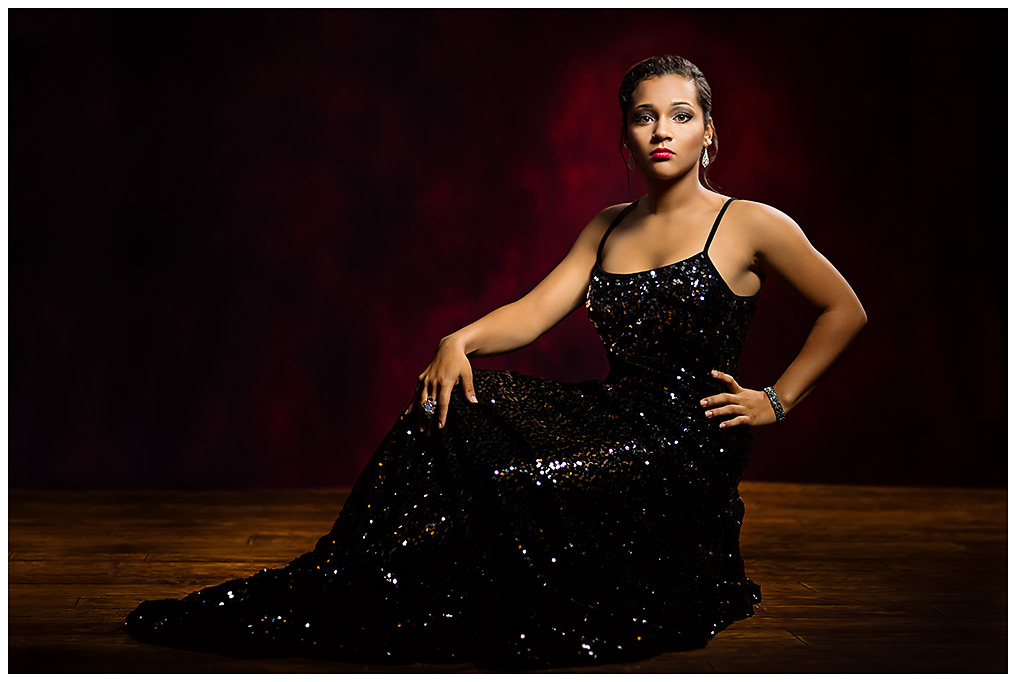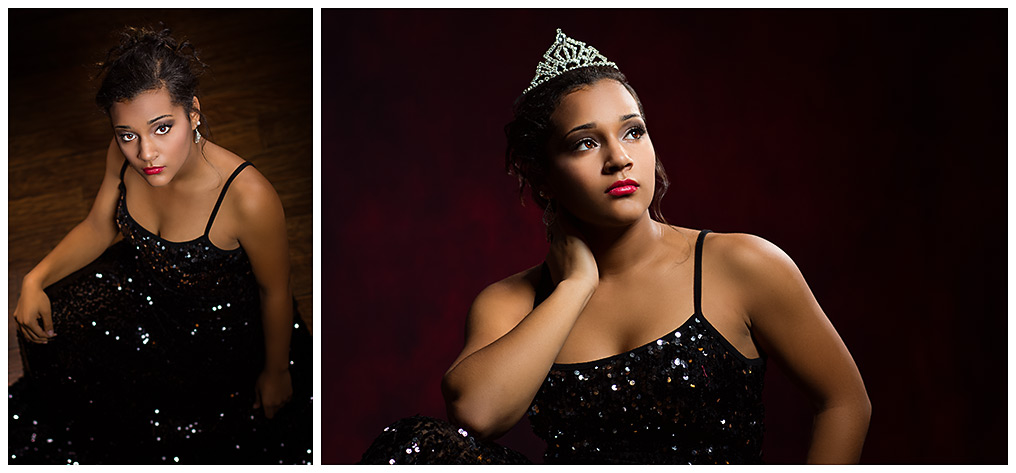 A quick background change as she changed into another fabulous outfit. I love this color on you Brianna and the texture in the dress is fantastic!  🙂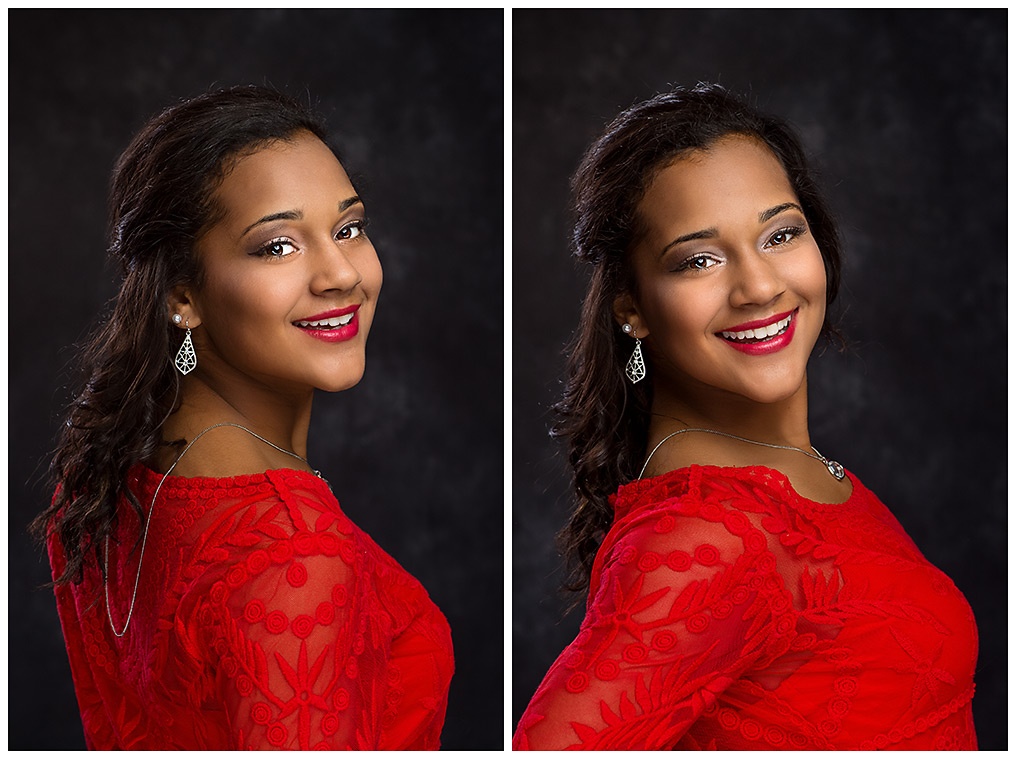 We ended up the session with? You guessed it…another incredible gown! This time though we changed it up a bit. Brianna is an amazing athlete so we wanted to give a quick nod to the sports she plays: softball, basketball and volleyball. Smart, beautiful and athletic? She's a triple threat! 🙂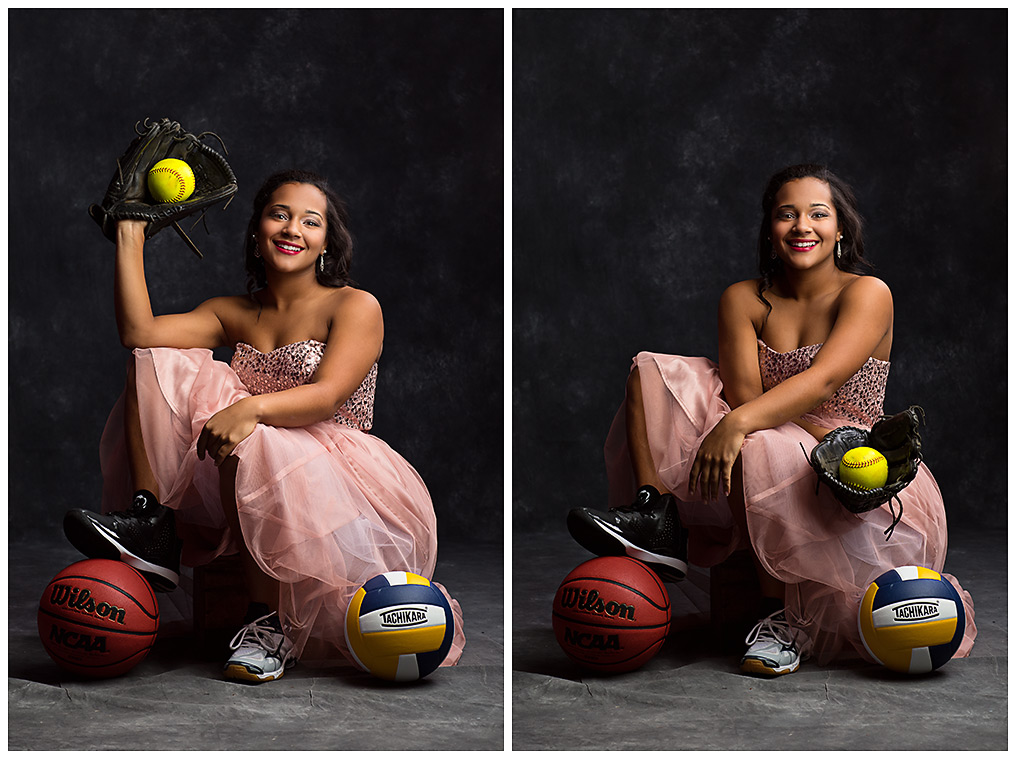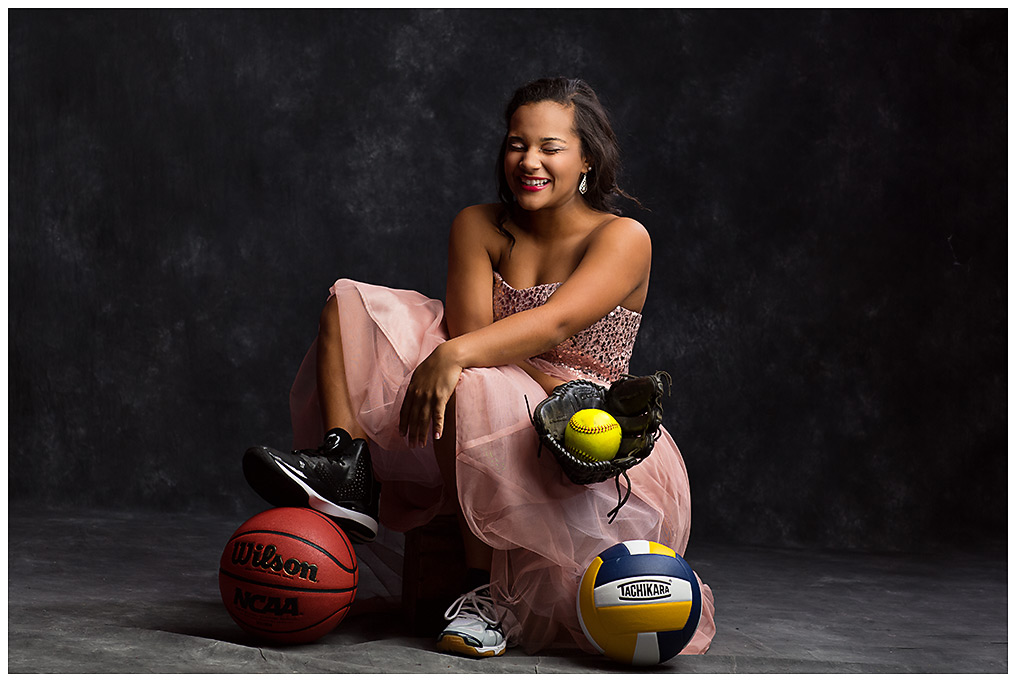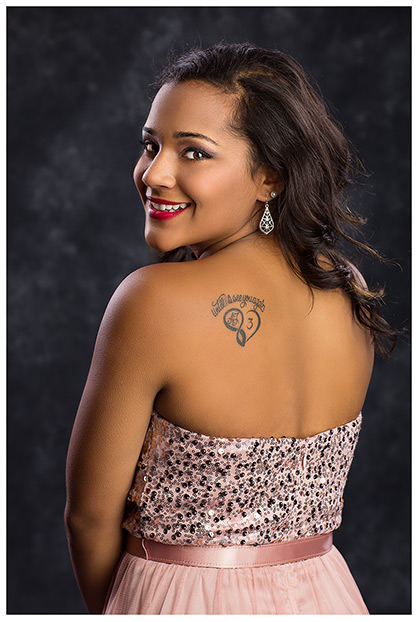 When Brianna applied to be one of my senior reps last year, she wrote in her application "I enjoy doing things in our community and helping others. My passion is for children that have had to endure cancer. I lost my very best friend at 13 from cancer and I wish to make a positive impact one day in fighting that dreadful disease." That really touched me and I thought that this was a very sweet way for her to pay a tribute to the friend she lost.  Brianna recently passed the Virginia state board test and became a registered CNA (Certified Nursing Assistant). I know her family is super proud of her and all the amazing ways she'll be helping people!
Thank you so much for a fabulous afternoon Brianna and Pam (Bri's wonderful mother)! I had the BEST time with you guys and look forward to both your color inspired session and the outdoor part of your session this spring.
CLASS of 2017 – Have you applied to be an AJP spokesmodel yet? If you're interested, find out more information here. 
CLASS of 2016 – Though I do have a few winter openings available both in the studio and outdoors, if you'd prefer a spring session it's never too early to get on my calendar. Contact me today to schedule your session! | 434.906.0418 | photos@alijohnson.com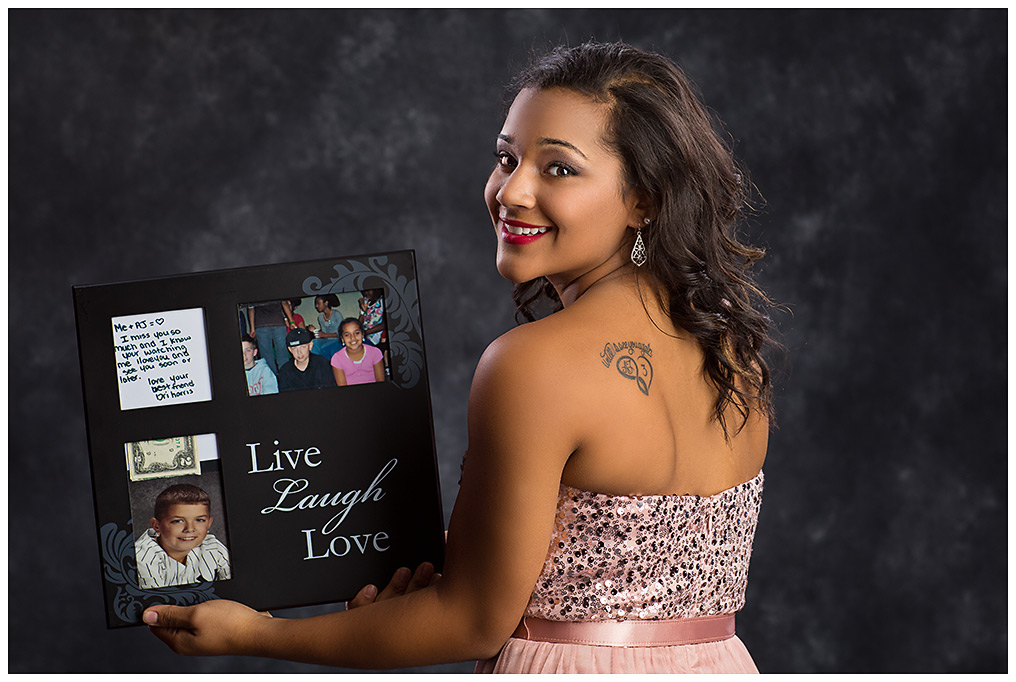 Ali Johnson is a portrait photographer specializing in senior portraits in Charlottesville, Albemarle, Louisa and Fluvanna County VA