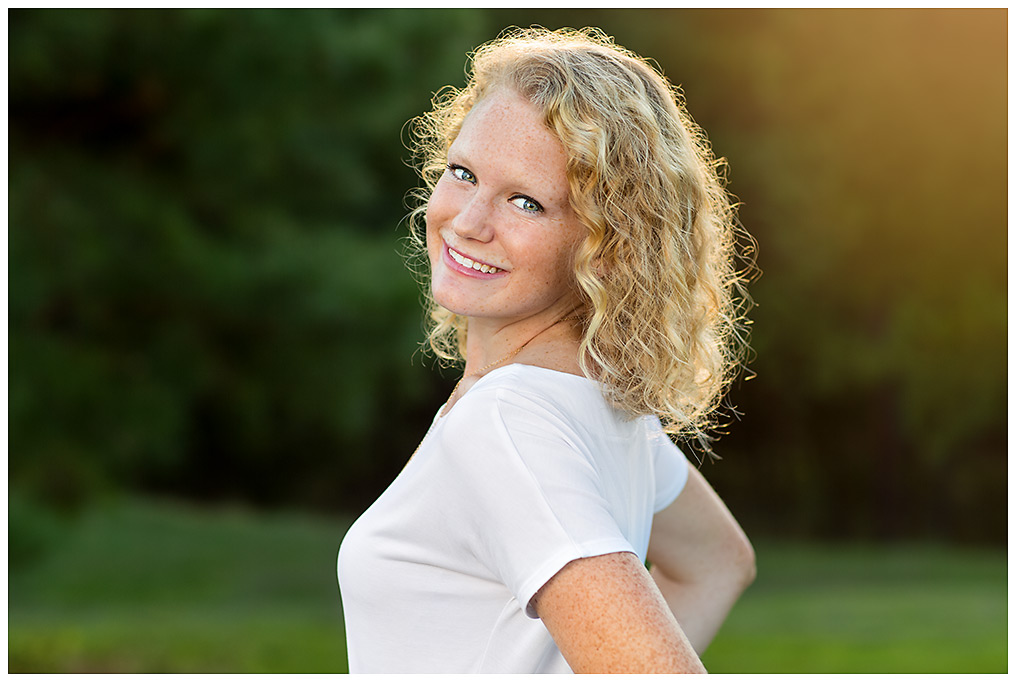 Emily | Monticello High School – 2016
Things have been so busy around here, I've fallen way behind on my blog posts! I'm not complaining though, I love senior photography and am honored that so many seniors in the Charlottesville area have chosen me to document this time in their lives!
I have so many wonderful session to share and today, allow me to introduce  Emily, one my wonderful senior reps for Monticello High School's Class of 2016.
We had Emily's mini-session back in June, at one of my favorite locations in the Charlottesville area. It's such a beautiful spot and every time I go there, I seem to find something a little different. These flower are a perfect example of that…I was so excited when I saw them!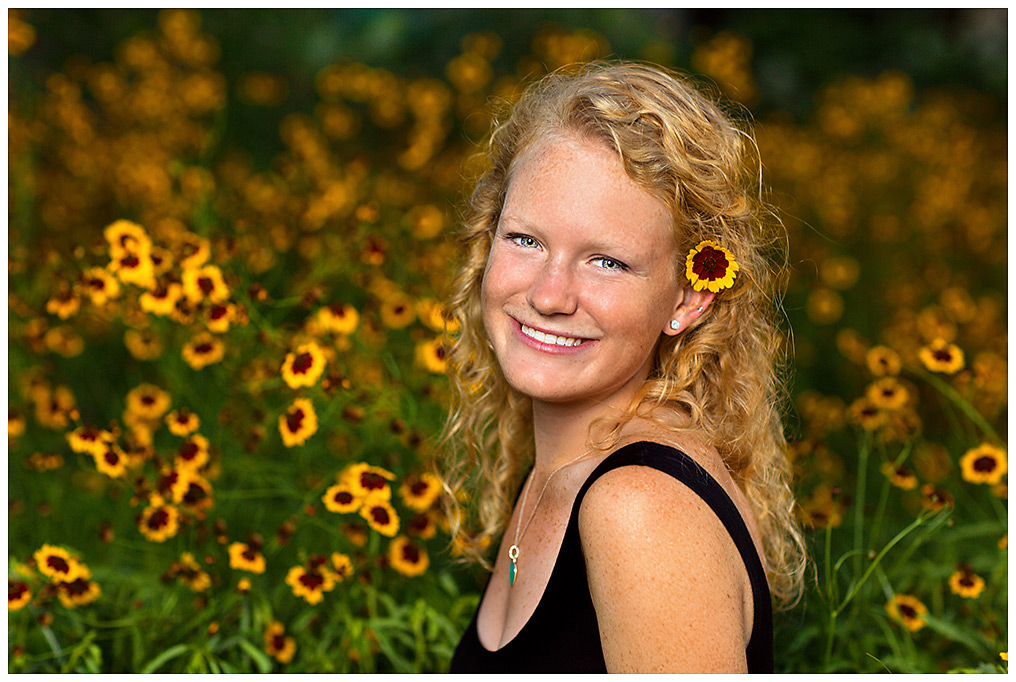 This was also my first time using this awesome stone wall. I actually shot this photo using natural light. That may not seem like a big deal to some of you but I use my lights during every single session so it was really something different for me! 🙂 One of the benefits about using natural light is the incredible catchlights you can get in your subjects eyes. Emily's eyes are beautiful on their own but with natural light and a reflector? They looked over to top gorgeous!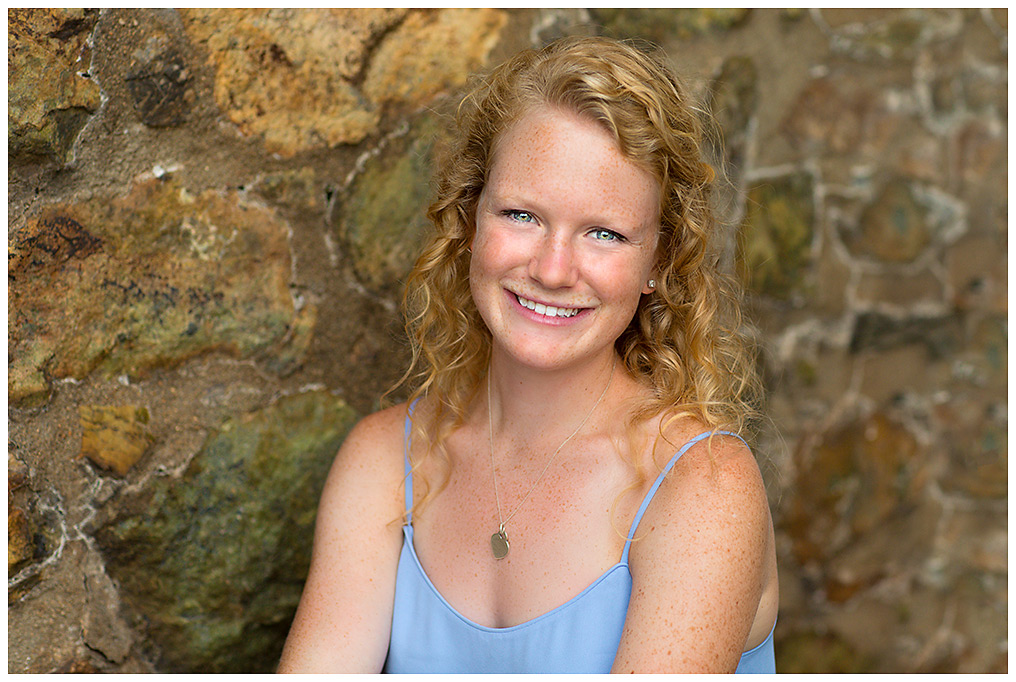 Since this was a mini-session I had to keep it short but I could have photographed Emily all day long. She is so much fun to work with and I am in love with her beautiful curly hair! Speaking of beautiful, check out these sunset photos…the colors in the background were so amazing that night!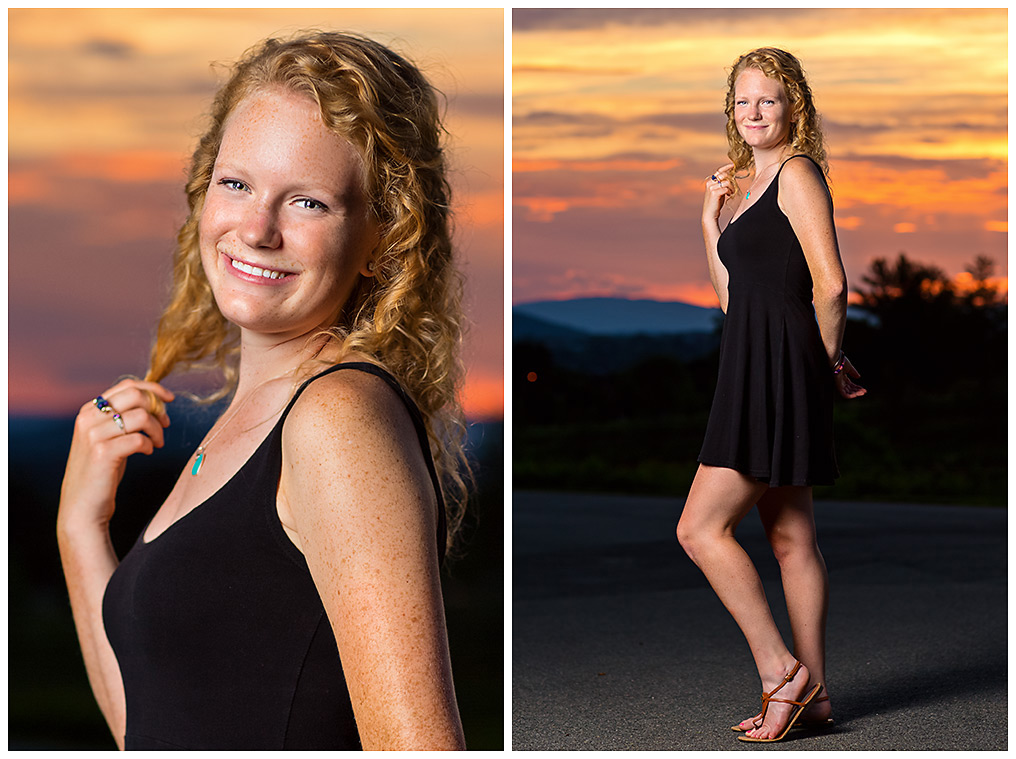 Before I knew it, October was here and it was time for Emily's fall session with me! I first photographed her back in March with the rest of my 2016 reps and then again in May when we had her color inspired, session but this was my first time having an outdoor session with just Emily! We had the session in their neighborhood in Charlottesville and I have to say, it's a fantastic location! By the way, you look absolutely adorable in this hat Emily!!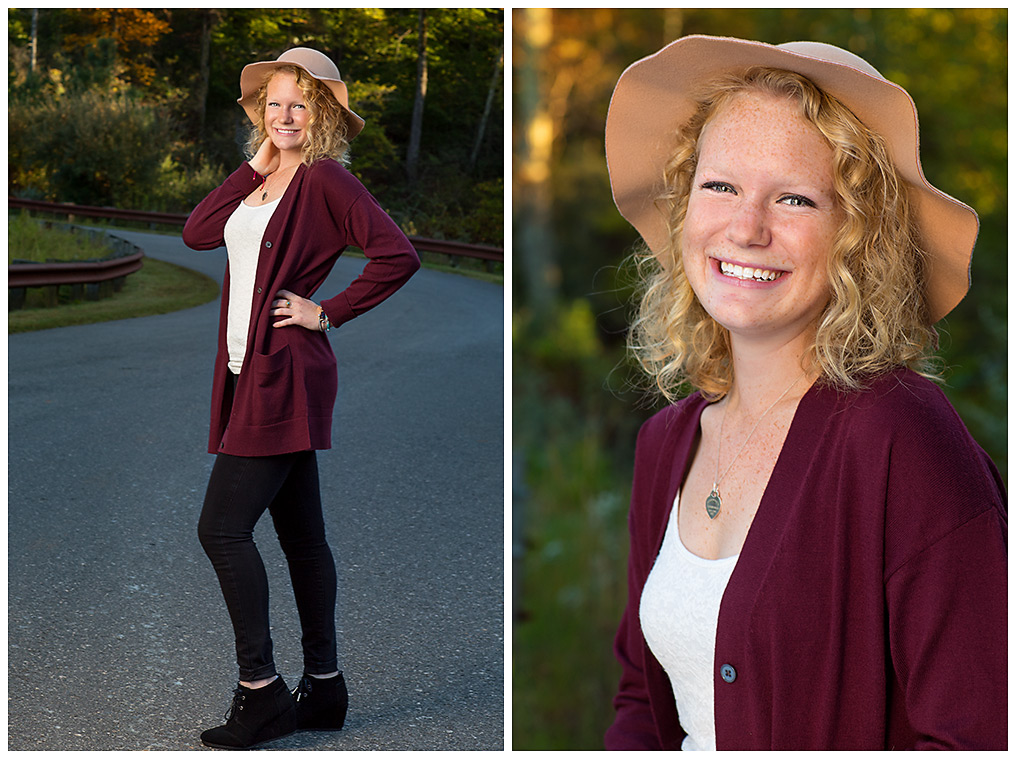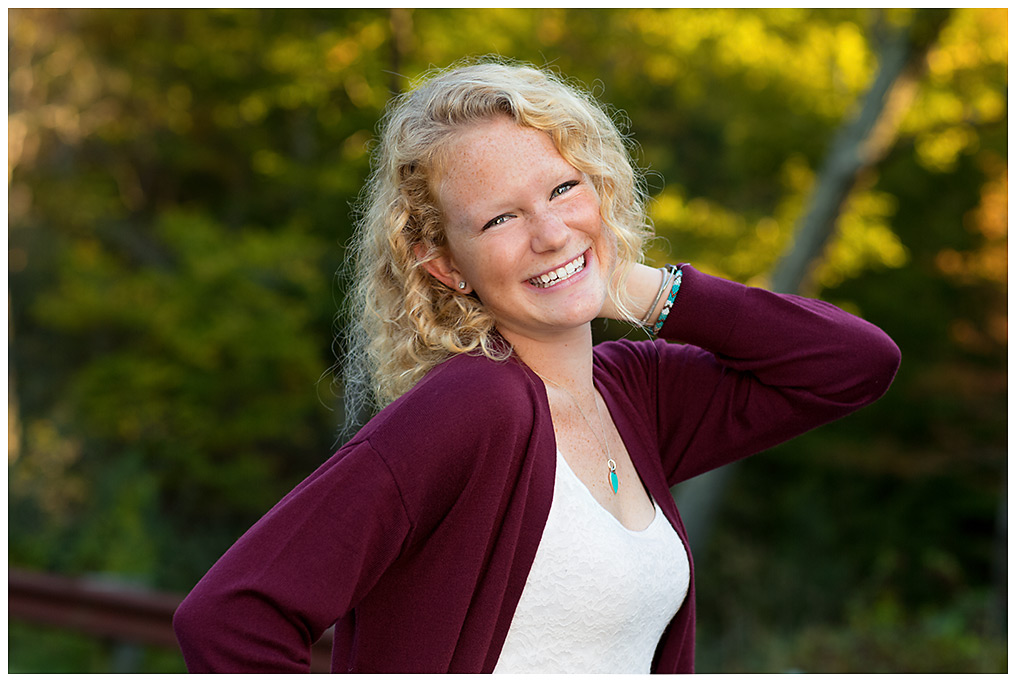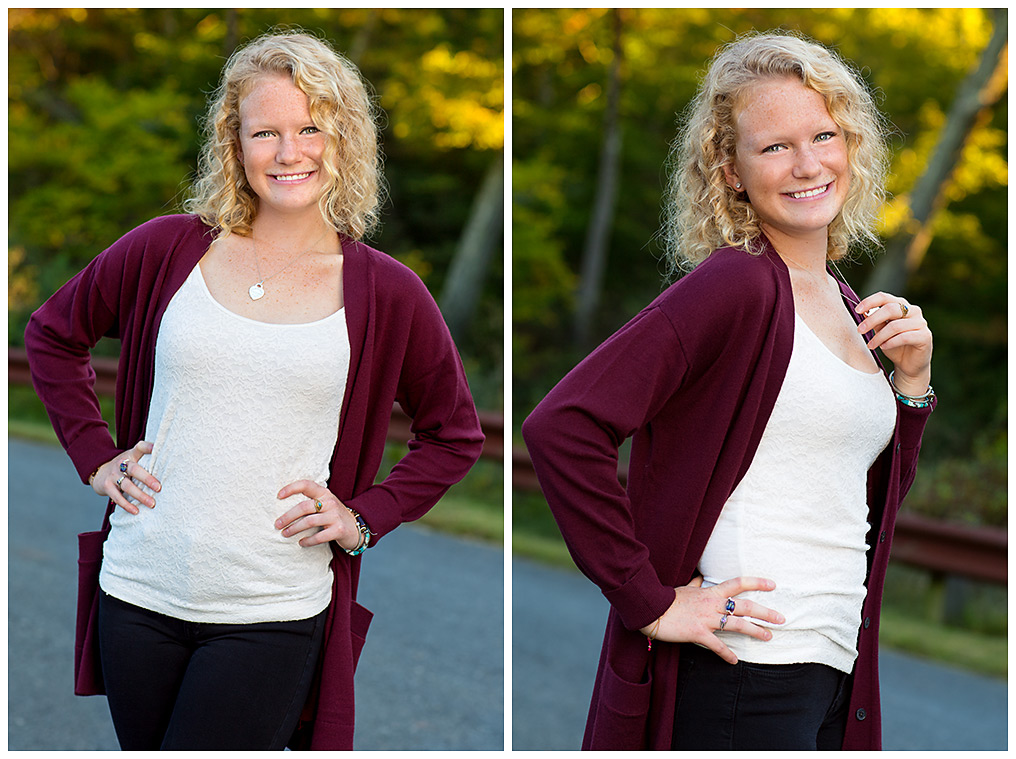 I took Emily's sister's senior pictures the year before in the same location. Even though I'd been there before, I was able to find totally different locations to use this time!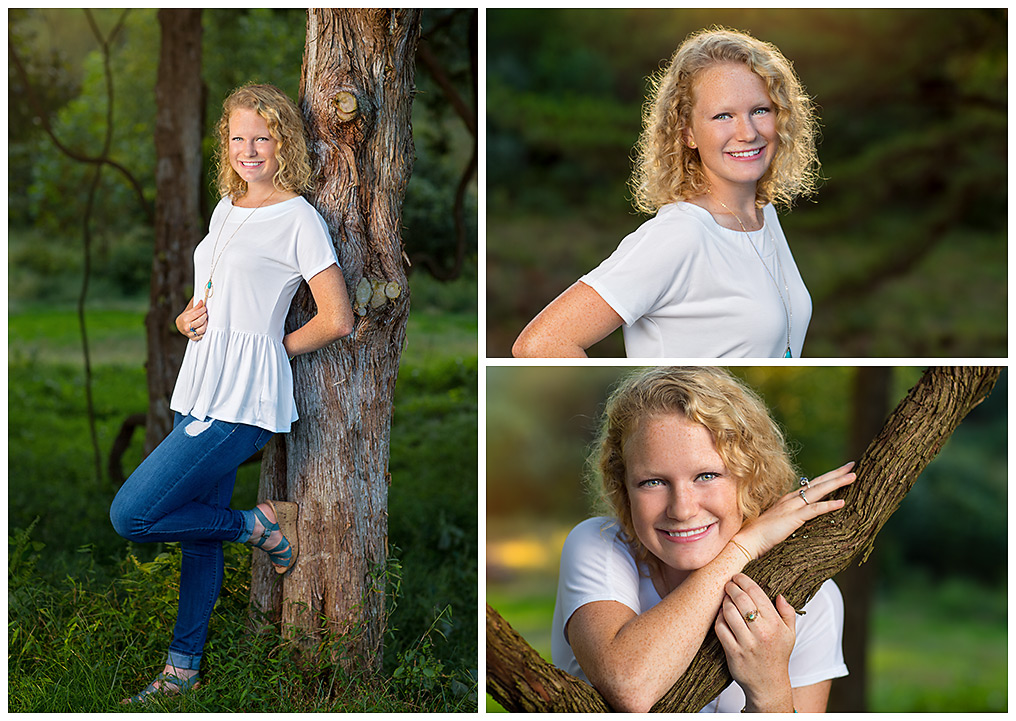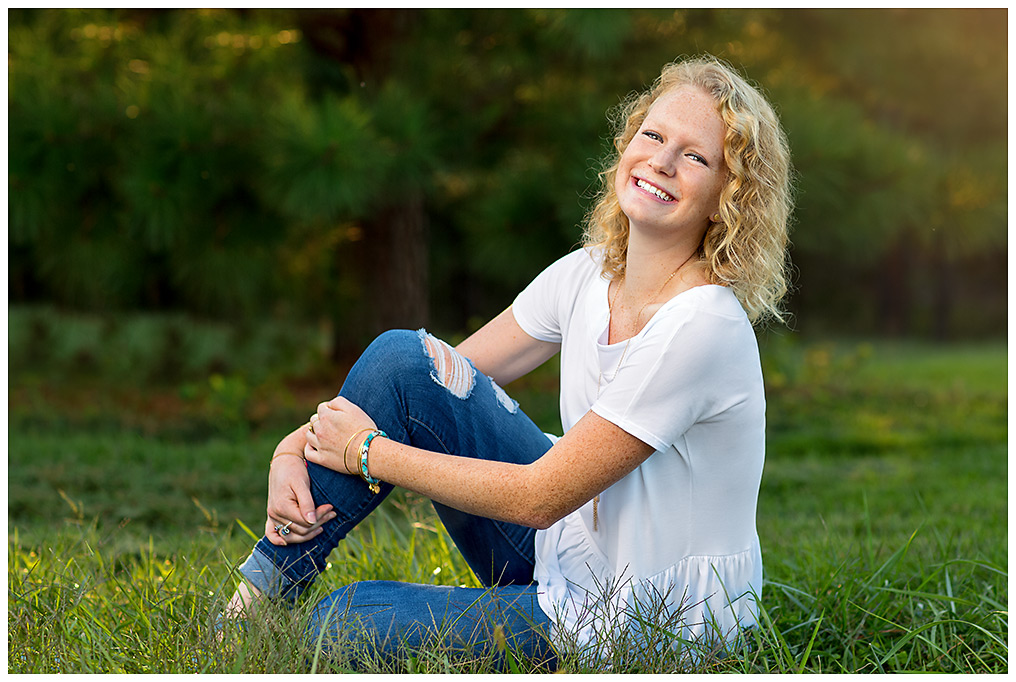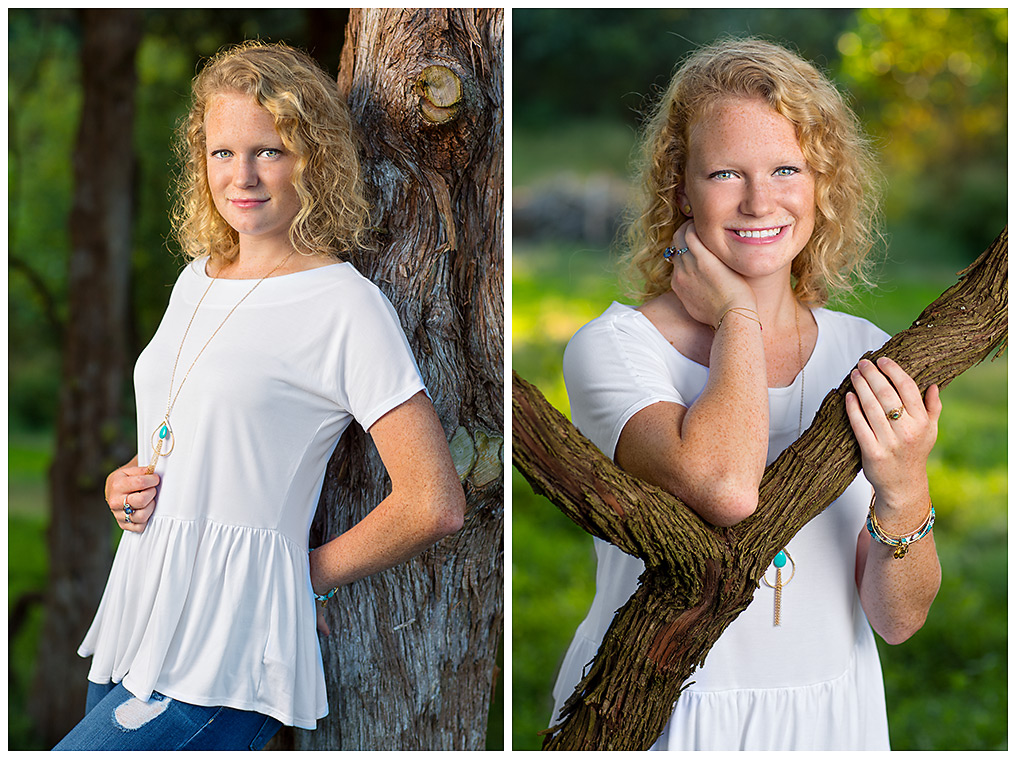 Emily's personality is so bubbly and happy! I usually try to get a few serious dramatic shots, but it just didn't seem right this time. Her sunny outlook kept shining through! Seriously, how cute are these?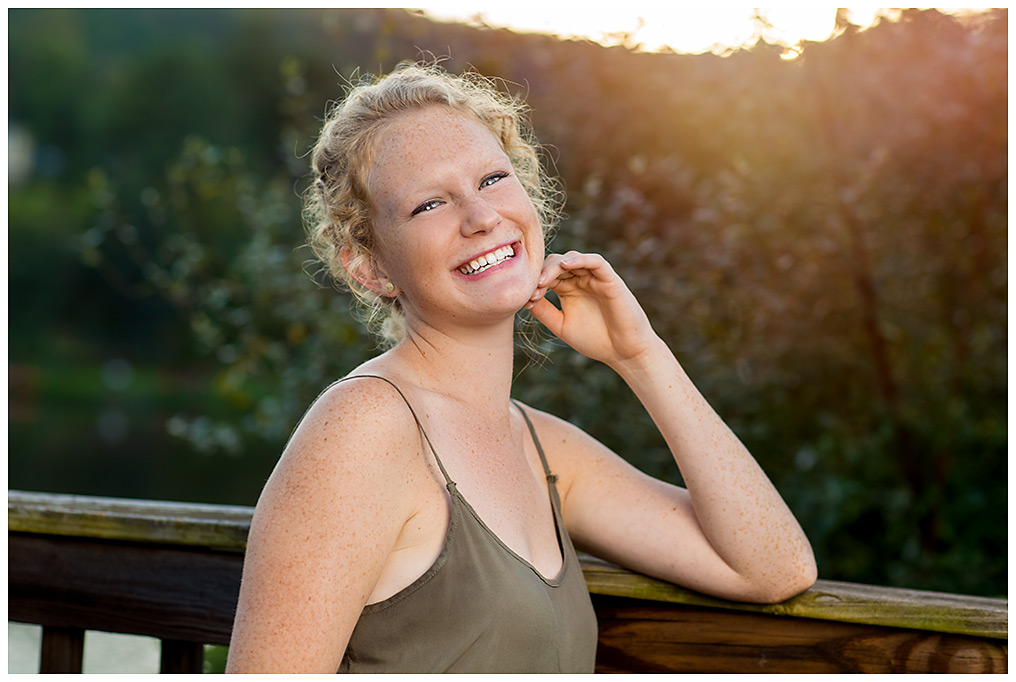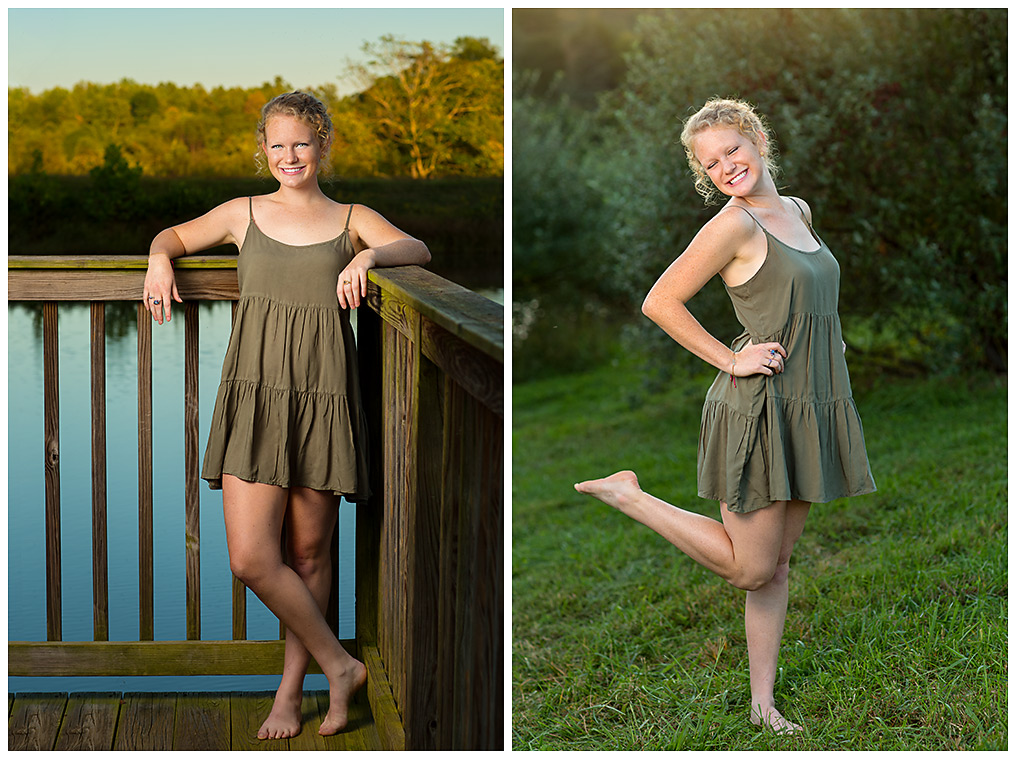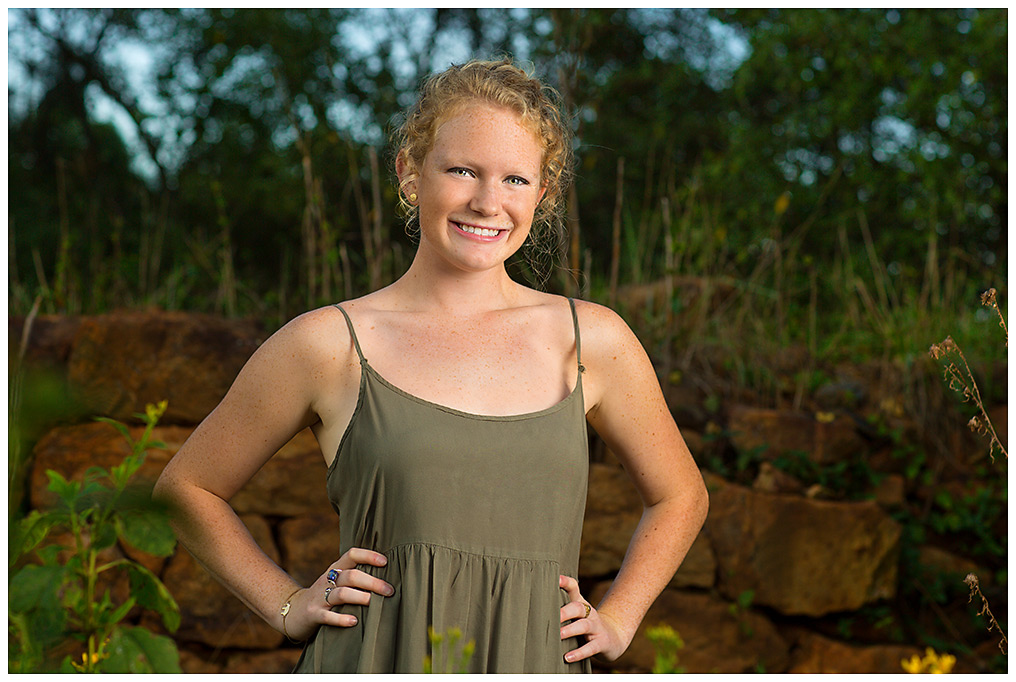 Thanks again for a fantastic afternoon Emily!! I had such a great time with you and am super happy to have you as one of my reps! I always have so much fun photographing you and I look forward to next time!
CLASS of 2017 – Have you applied to be an AJP spokesmodel yet? If you're interested, find out more information here.
CLASS of 2016 – Though I do have a few winter openings available both in the studio and outdoors, if you'd prefer a spring session it's never too early to get on my calendar. Contact me today to schedule your session! | 434.906.0418 | photos@alijohnson.com
Ali Johnson is a portrait photographer specializing in senior portraits in Charlottesville, Albemarle, Louisa and Fluvanna County VA