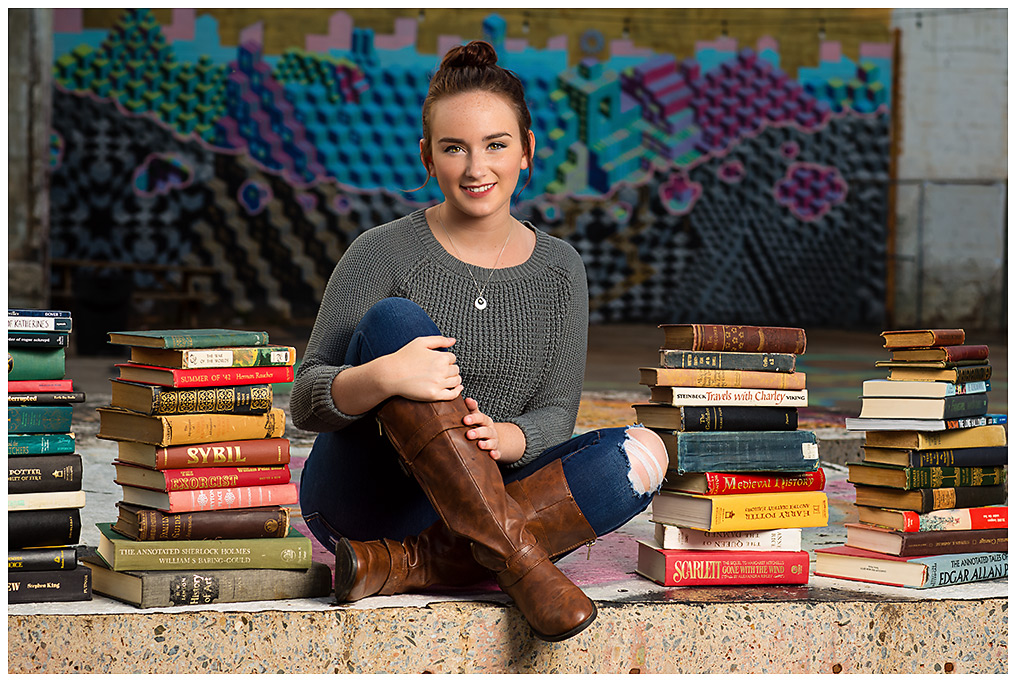 Alley | Louisa County High School – 2016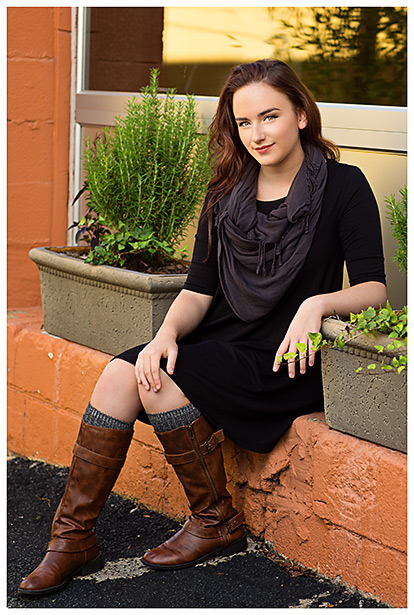 I hope everyone had a wonderful holiday! I had a blast with my family but it's time to get back to updating my senior portrait blog posts! This has been my busiest fall ever and I am honored that so many people in the Charlottesville area have chosen me as their senior portrait photographer!
Today I'd like to introduce Alley, a senior from Louisa County High School's Class of 2016. When Cathy (Alley's mother) first contacted me to set up a session, she told me that they were relatively new to the area. Although they live in Louisa, Alley is a city girl at heart so they wanted something urban but weren't sure where to go.  Luckily, I LOVE urban sessions and knew the perfect spots to take them.
I'm sure it can be a little nerve-wracking to have a portrait session when you've never even met the photographer before. That's why I suggested an in person consultation before the actual session date. Alley and Cathy came to my studio and brought along the outfits Alley was contemplating wearing. She had SO many great choices, it was hard to choose but we finally narrowed it down a bit.
We then talked about her hair & make-up for the session and I showed examples of the different urban areas we could use. Of course we also talked about Alley's love of reading, (I feel the same way), our favorite movies and tv shows and bunch of other non-photography topics! I had so much fun meeting them both and I knew the session was going to be fantastic!!
On the day of the session, we met at one of my go-to locations in Charlottesville for urban sessions. I love all the different colored buildings and I always manage to find some interesting details there that I've missed in the past. The weather was absolutely perfect and Alley looked so amazing!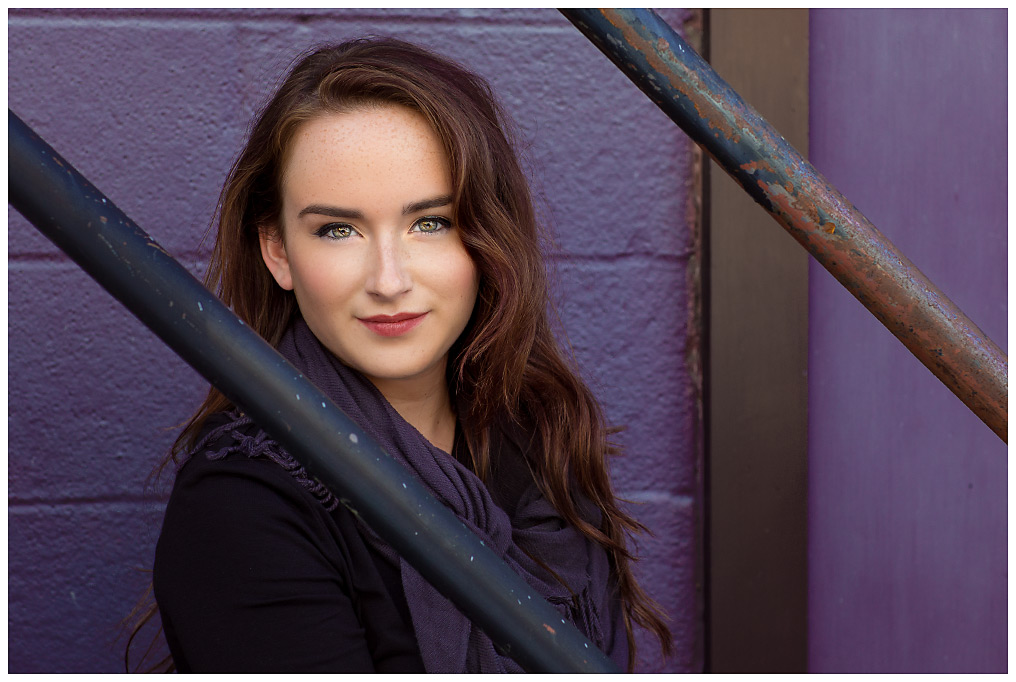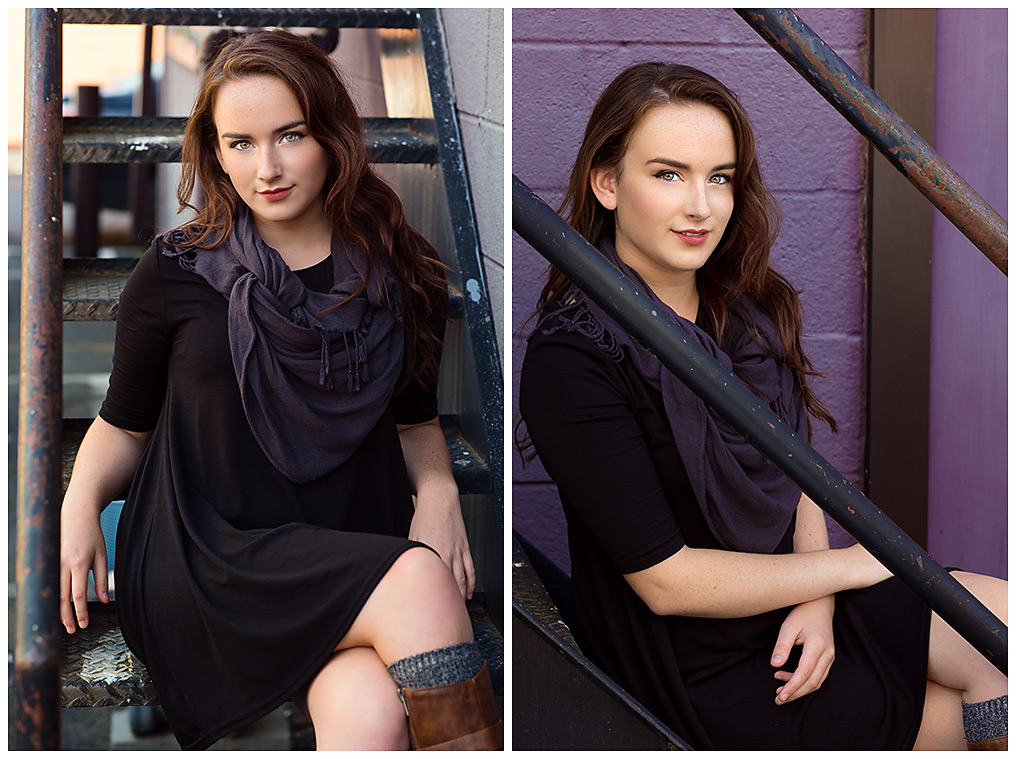 Good gravy Alley, you're killing me…your eyes are so very gorgeous! She was a natural in front of the camera, and could change from smiling to a smoking serious look at the drop of a hat!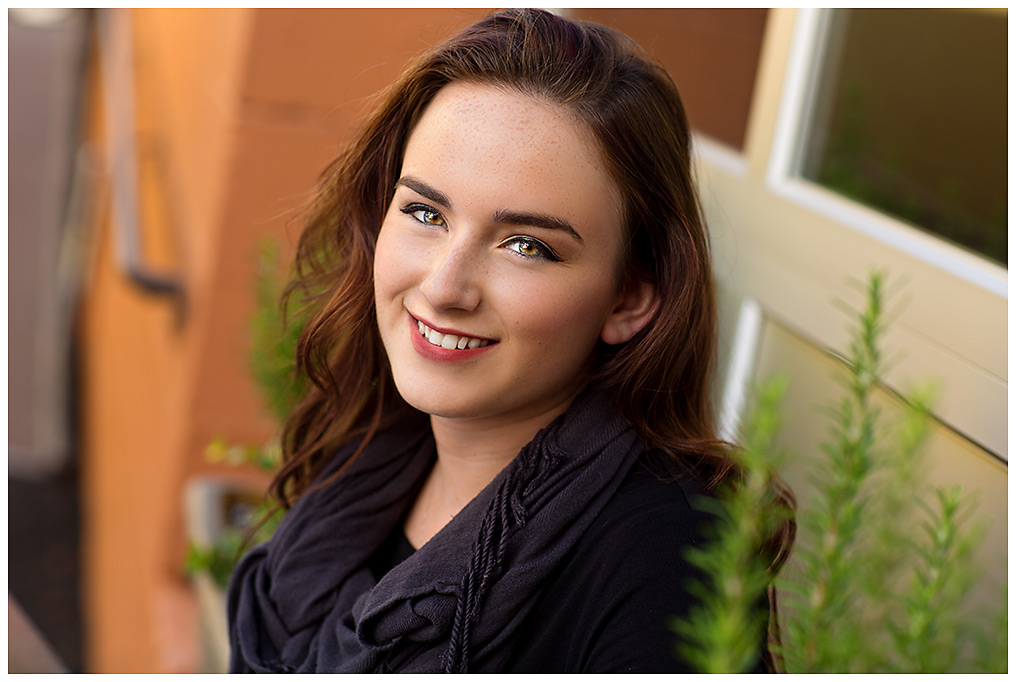 A quick outfit change and we continued on with the session. I am absolutely in love with this denim jacket with the leather sleeves!! Funny side note about the photo on the right. In order to get the perspective I wanted with the clouds behind Alley, I had to get down really, really low. You should have seen me sprawled out flat on the ground, trying to avoid the cigarette butts that were scattered about! 🙂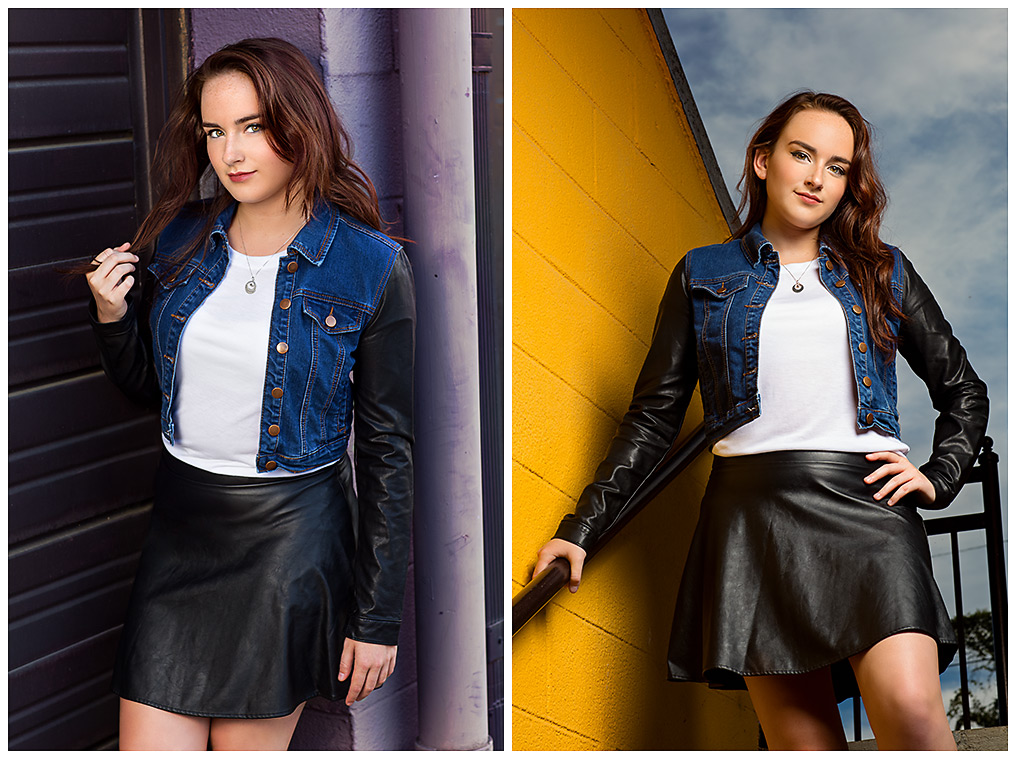 I've said it time and time again but one of the best things about urban sessions is how different they can be! I've used this location many time in the past but this time, one of the stores had their rolling garage door open. How fabulous is this blue screen behind Alley? The addition of the hanging globes were icing on the cake!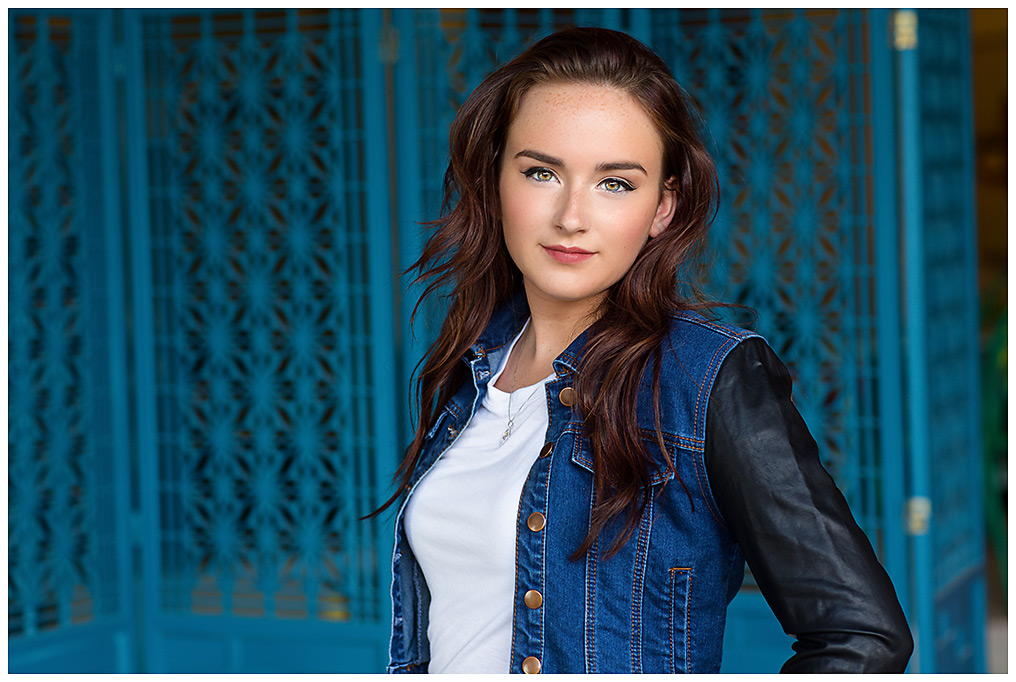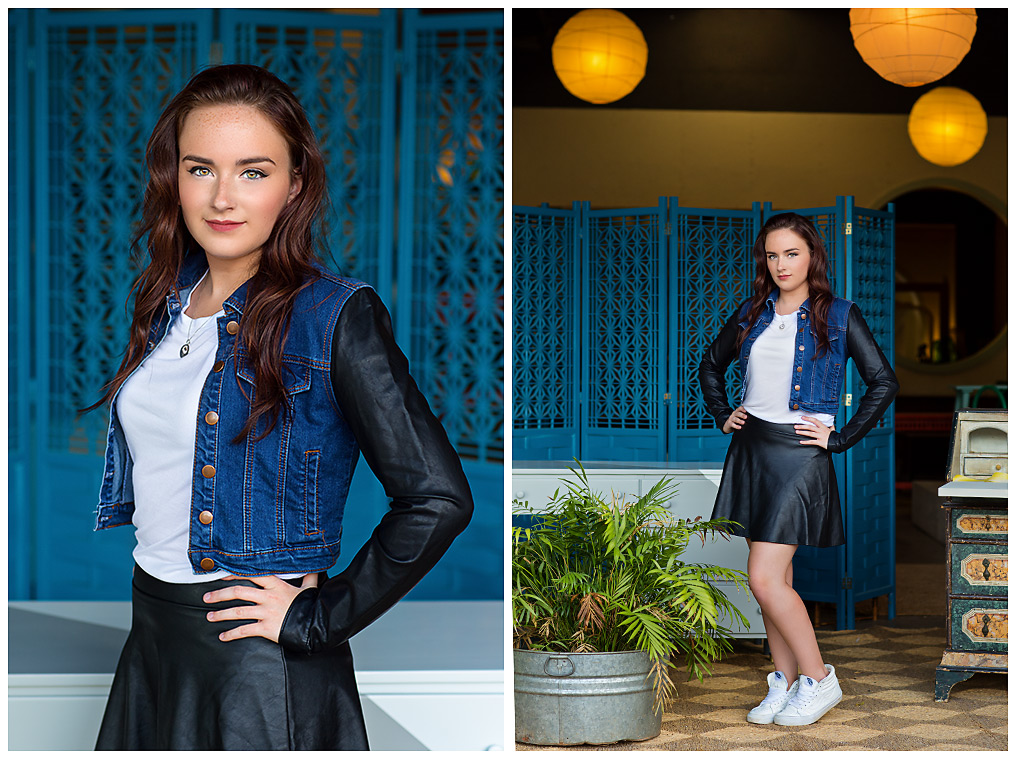 We then moved onto another favorite urban location in Charlottesville, the IX Art Park. This is another place that is always changing but remains super cool no matter what they do to it!!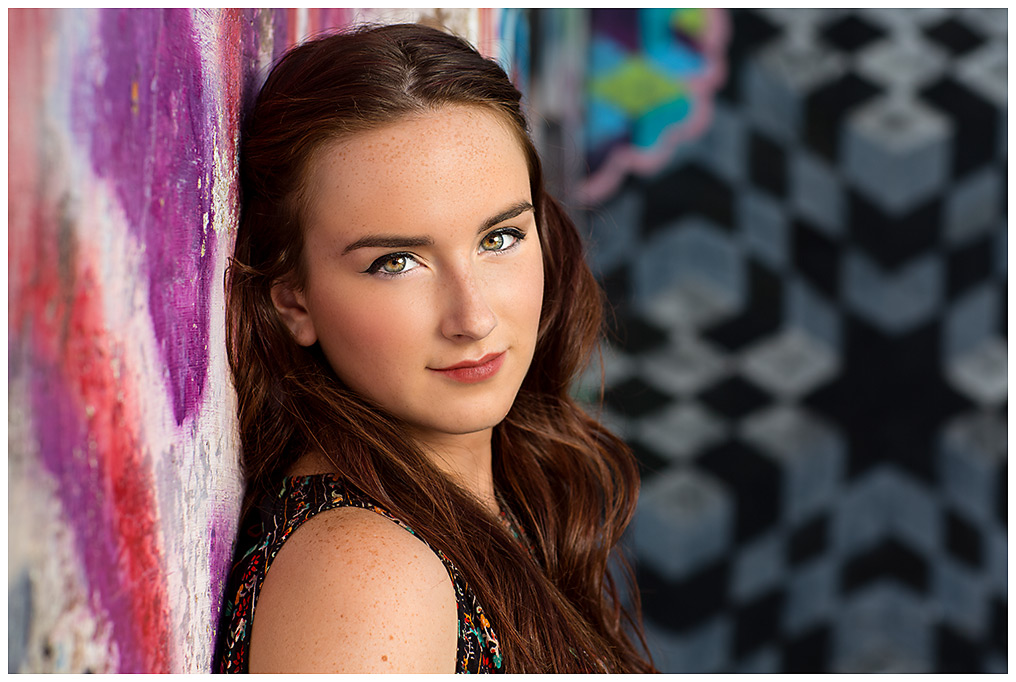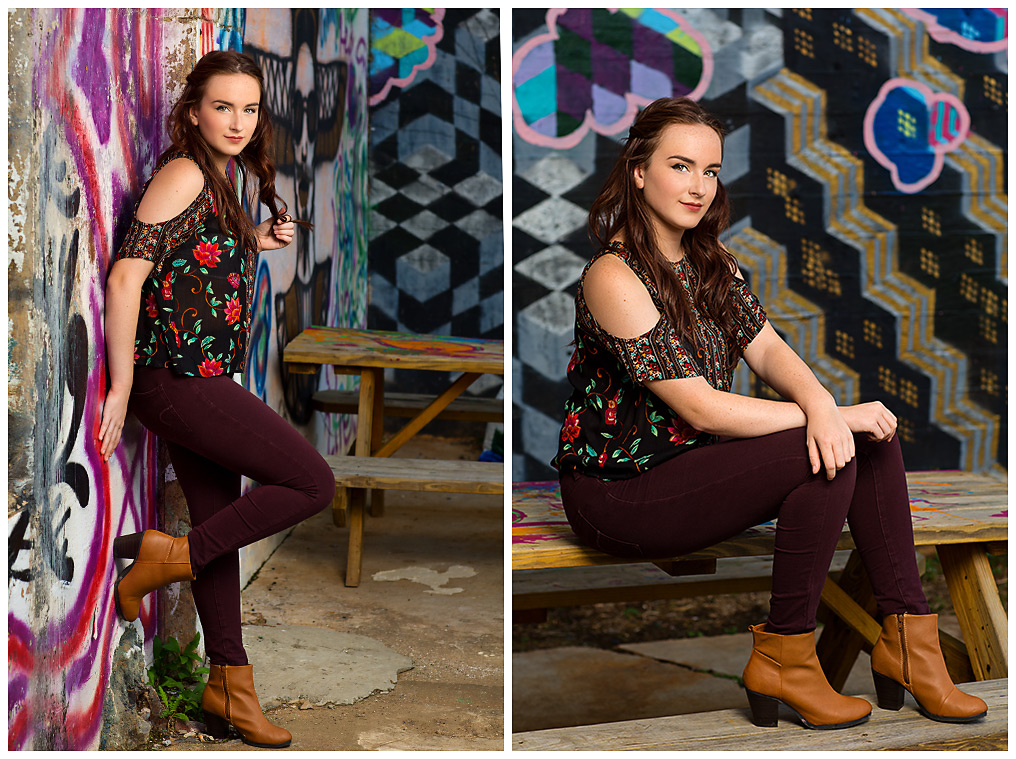 Remember me talking about Alley's love of reading? I thought this was the perfect place to add it into her session. I'm sure the people at the Art Park must have though I was crazy when we drug all these books out of my van but I didn't care. I knew the photos were going to look fantastic!!!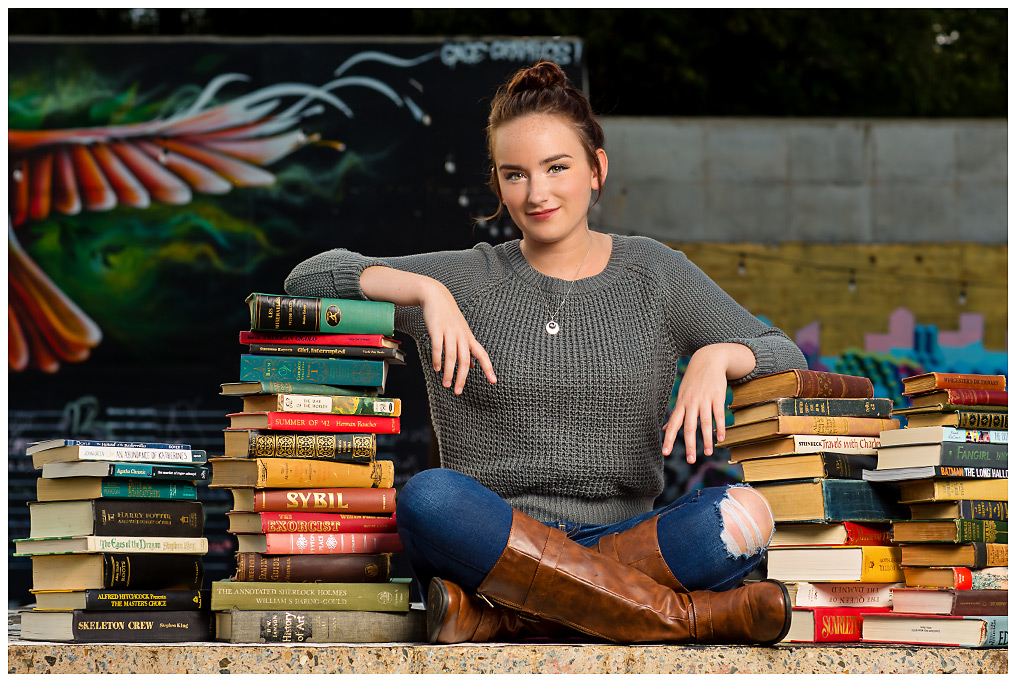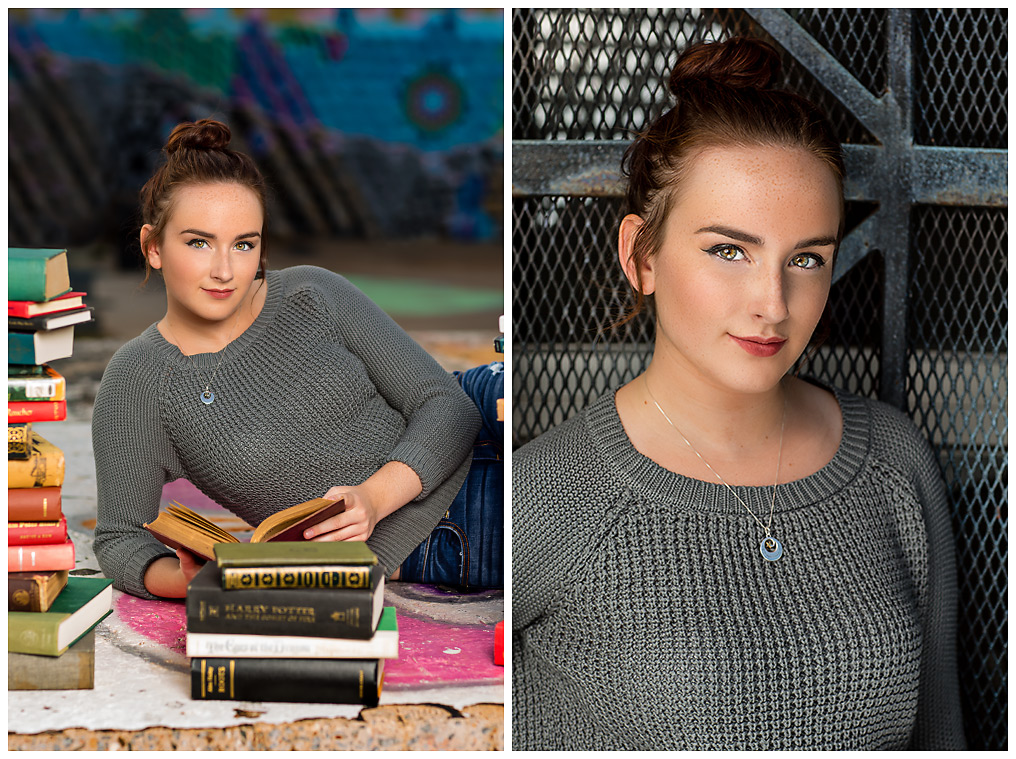 In my opinion, it isn't an urban session if you don't take at least a few photos in a parking garage…especially if you're rocking a leather jacket & boots combined with a sparkly dress! Alley, I kid you not, you look like a rock star!!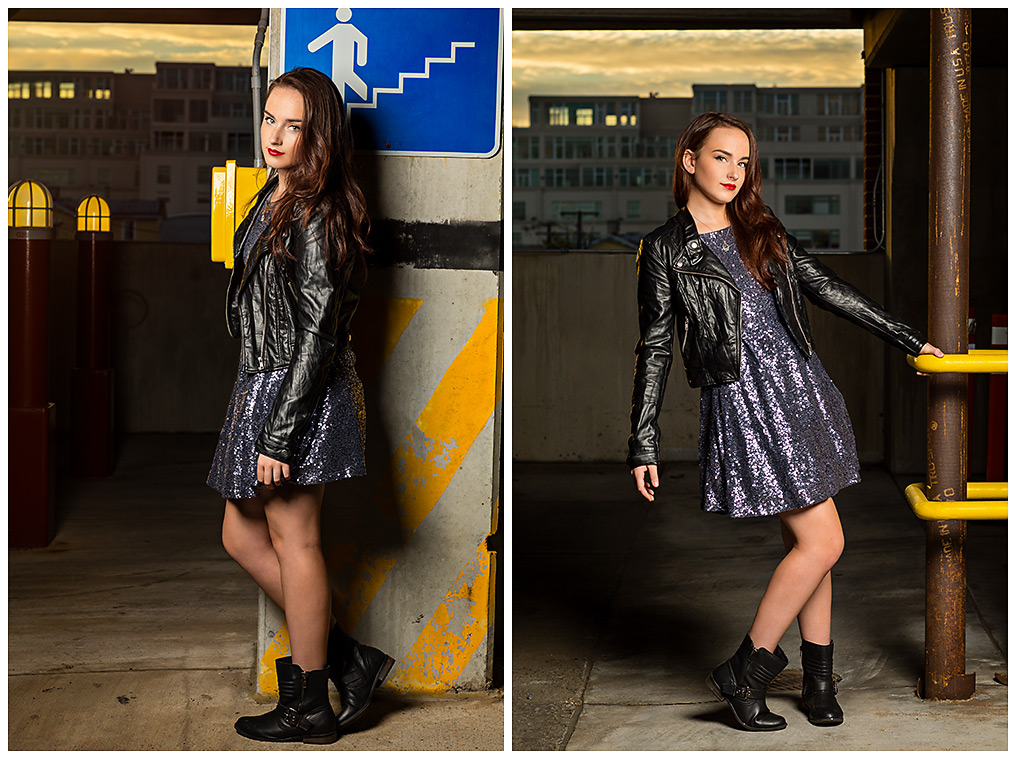 At the end of the session we were rewarded with the most amazing sunset! It always amazes me that depending on where you stand right before dusk, the sky can look completely different!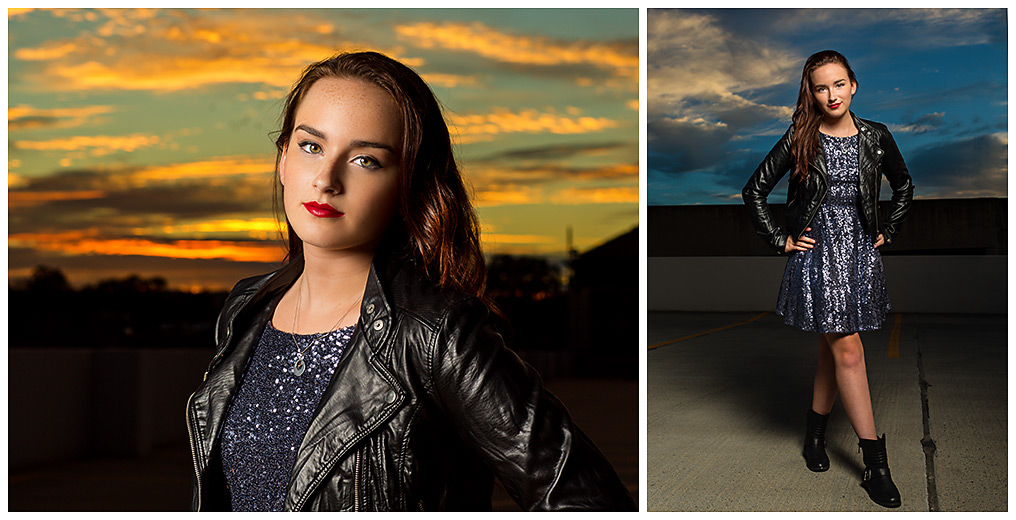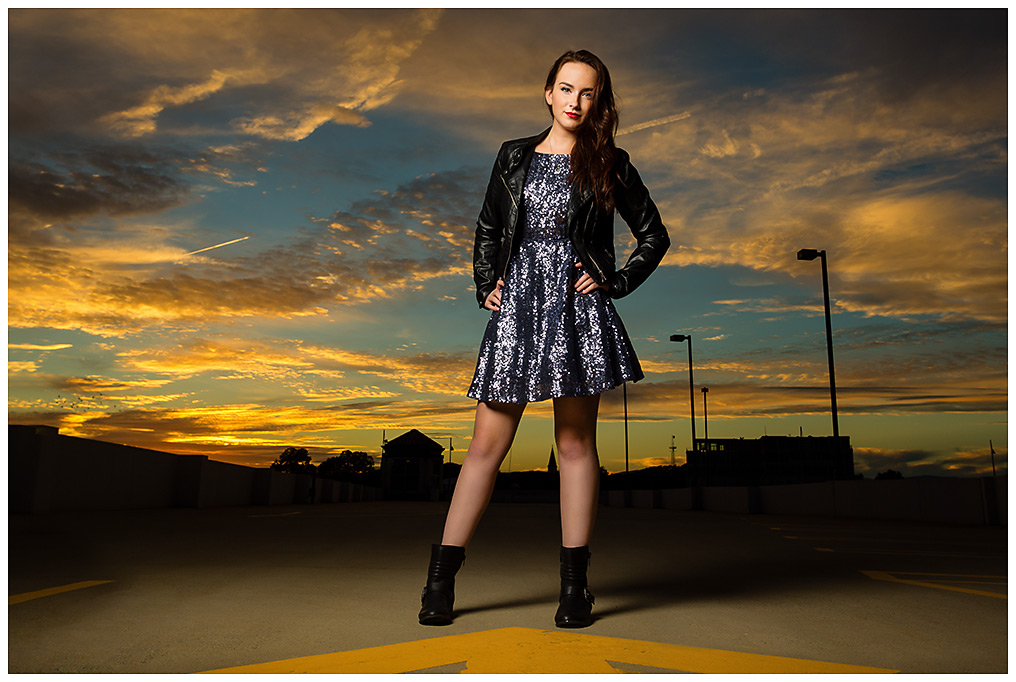 The sky kept changing colors so I had Alley switch into her last outfit. I knew that we had to take a few photos with her Nirvana shirt (a band that I love by the way!) and this was the perfect place to do it! This last series of photos are some of my favorites  ever! The dramatic sky coupled with Alley's red lips and her cat eyeliner are absolute perfection!!
Thank so much for a wonderful afternoon Alley & Cathy! I had SO much fun with you guys (we literally spent most of the session laughing!) and I didn't want the session to end! Good luck with your future plans Alley and enjoy the rest of your senior year!
CLASS of 2017 – Have you applied to be an AJP spokesmodel yet? If you're interested, find out more information here.
CLASS of 2016 – Though I do have a few winter openings available both in the studio and outdoors, if you'd prefer a spring session it's never too early to get on my calendar. Contact me today to schedule your session! | 434.906.0418 | photos@alijohnson.com
Ali Johnson is a portrait photographer specializing in senior portraits in Charlottesville, Albemarle, Louisa and Fluvanna County VA