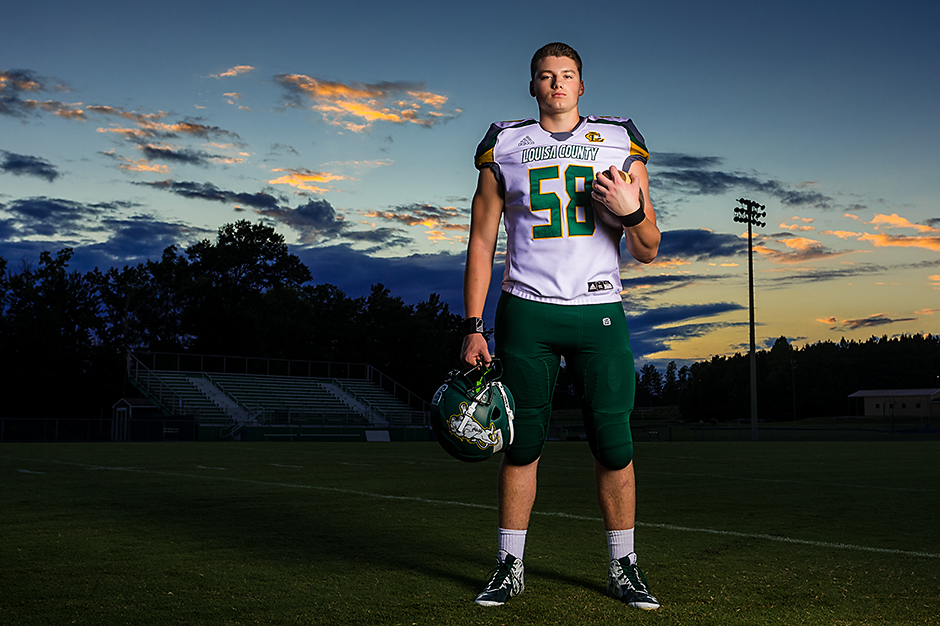 Collin | Louisa County High School – Class of 2018 – Charlottesville Senior Portraits
It's been such a busy fall that I'm woefully behind with updating my blog. In honor of the LCHS Lions making it to the Class 4 State Championship game (which they'll play tomorrow afternoon), I wanted to make sure I added Collin's session to my website ASAP! He currently plays left guard with the LCHS offensive line and has been on the varsity team for the past four years. He's played football since he was eight years old so there was no doubt his session was going to involve his favorite sport!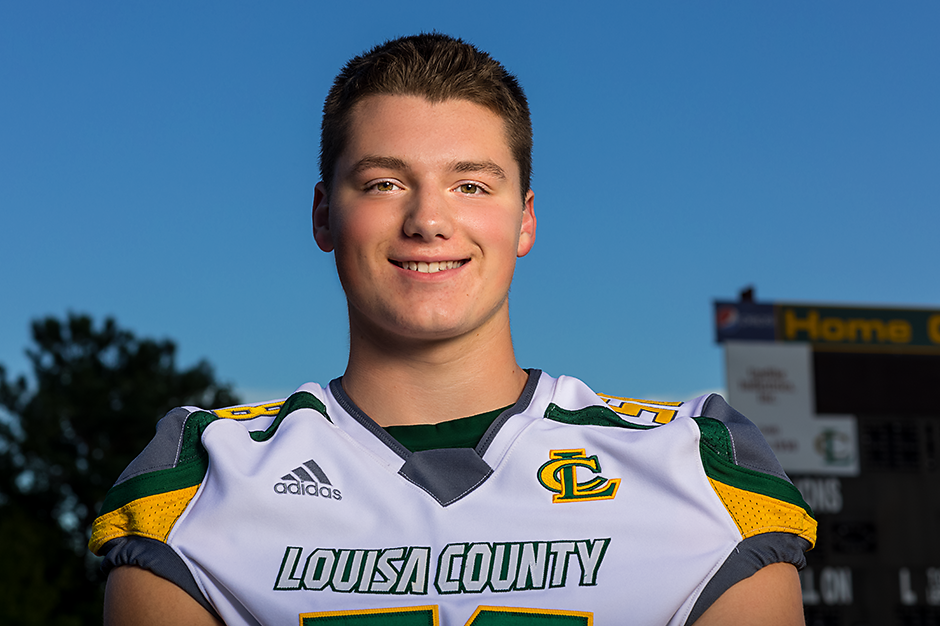 I couldn't resist taking a old photo of of facebook to compare it with the yearbook photo I took of Collin. He's still just as handsome as ever!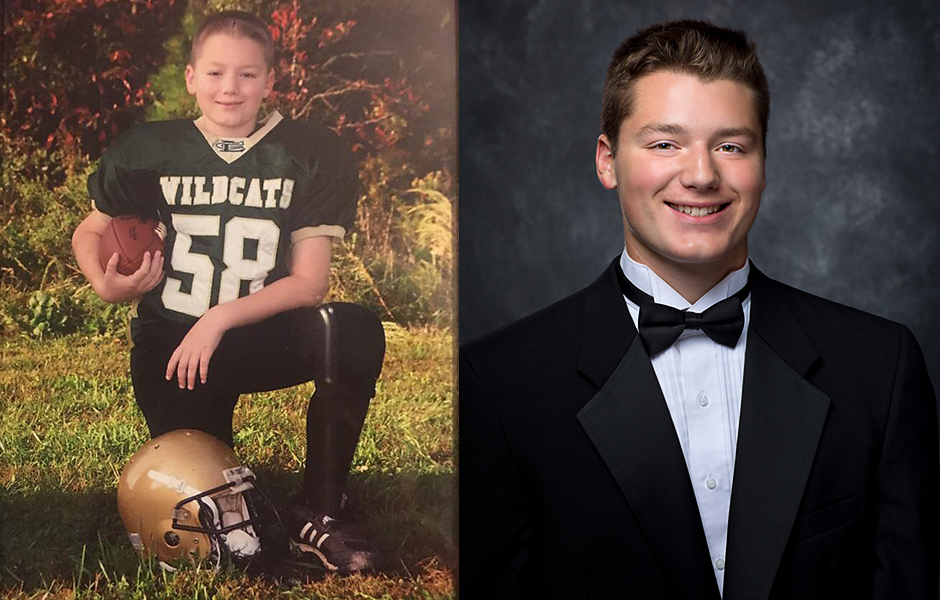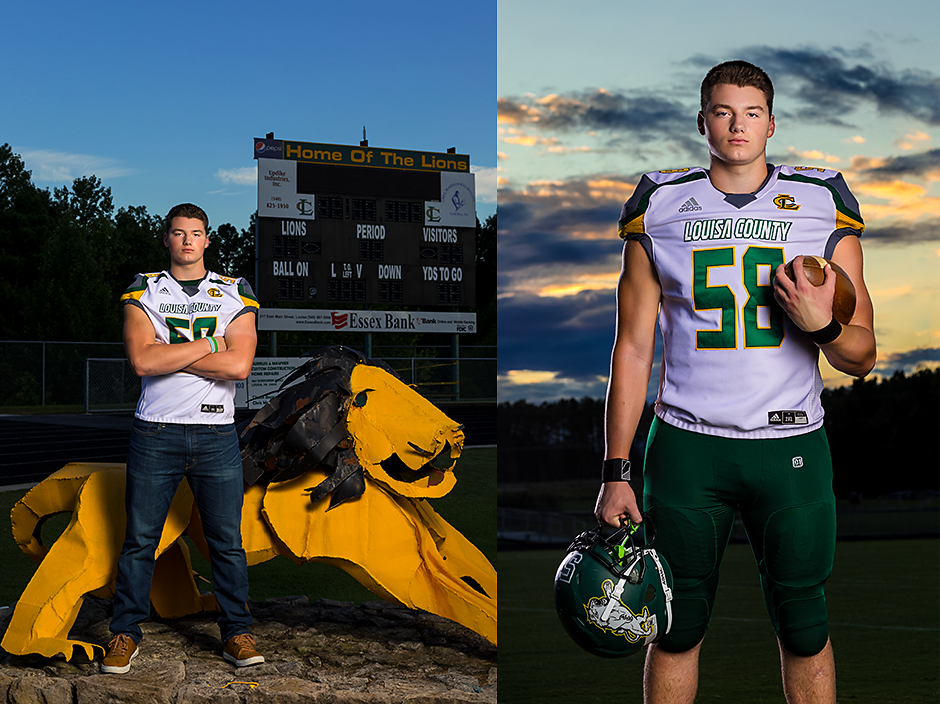 We started the session with a few casual shots of Collin around the stadium. The lion that Collin is standing in front of actually blows fire out of it's mouth when LCHS scores a touchdown!! How cool is that?!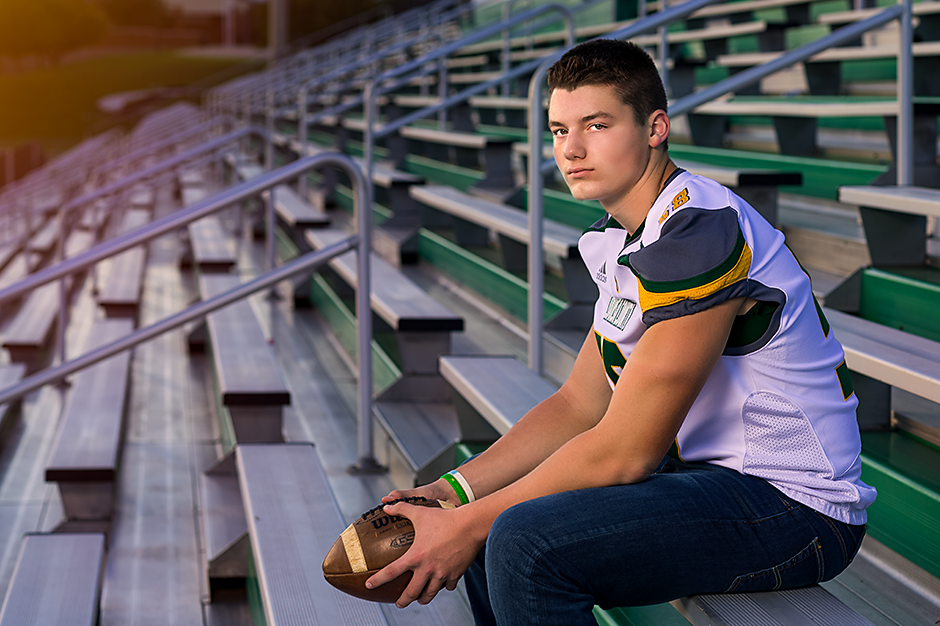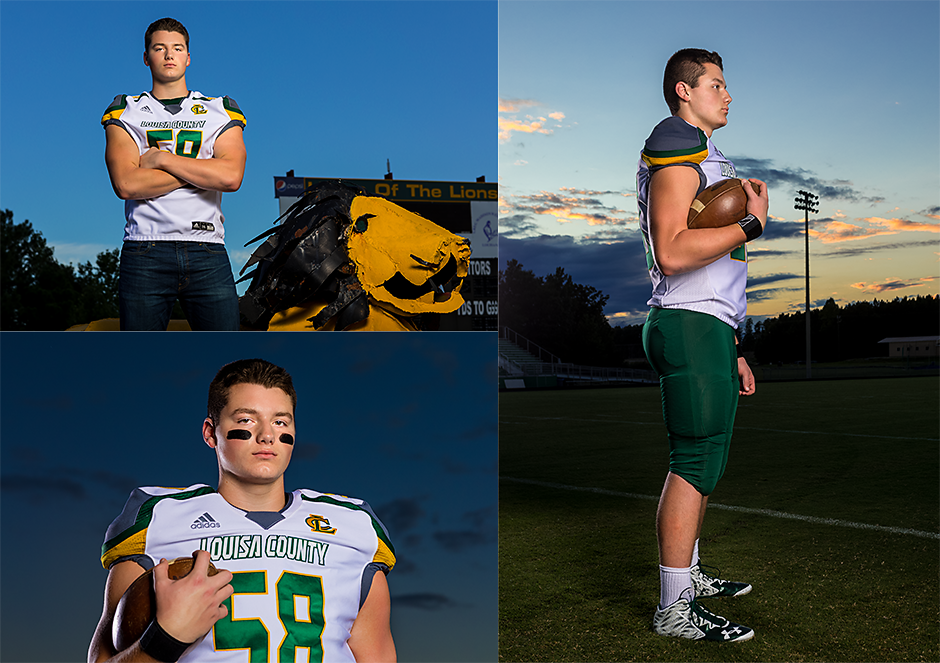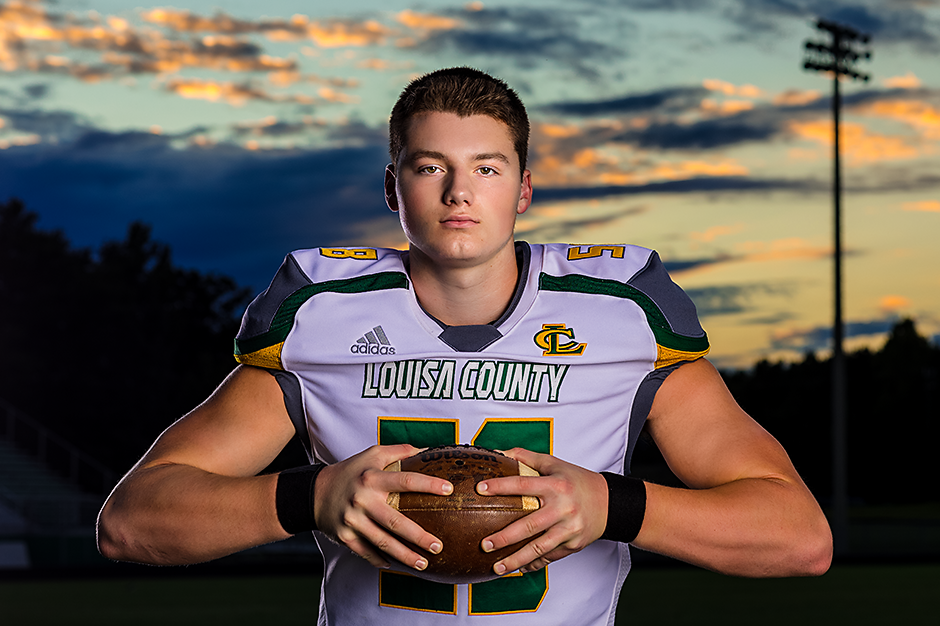 As the session went on, we were fortunate to see the most incredible sunset! The colors kept getting richer and more vibrant…it was so dramatic!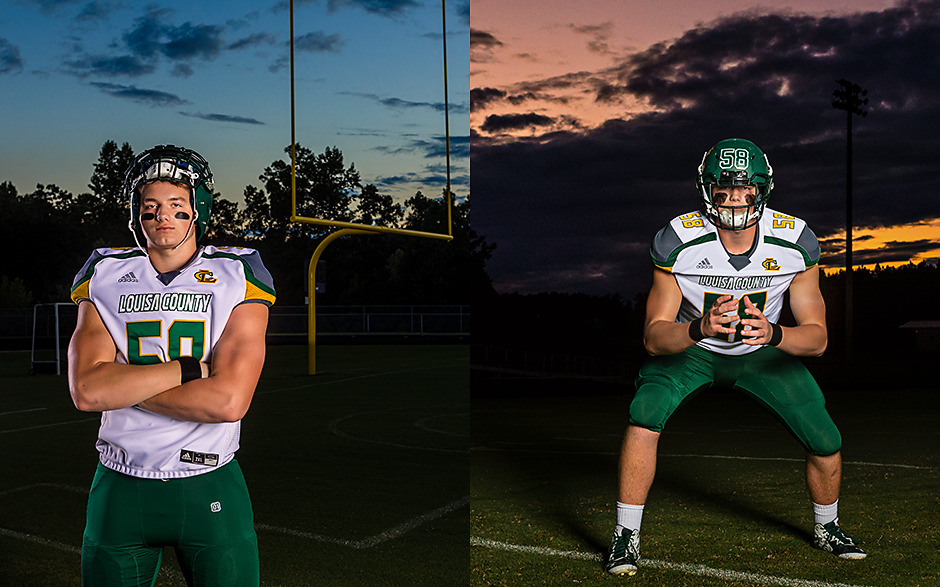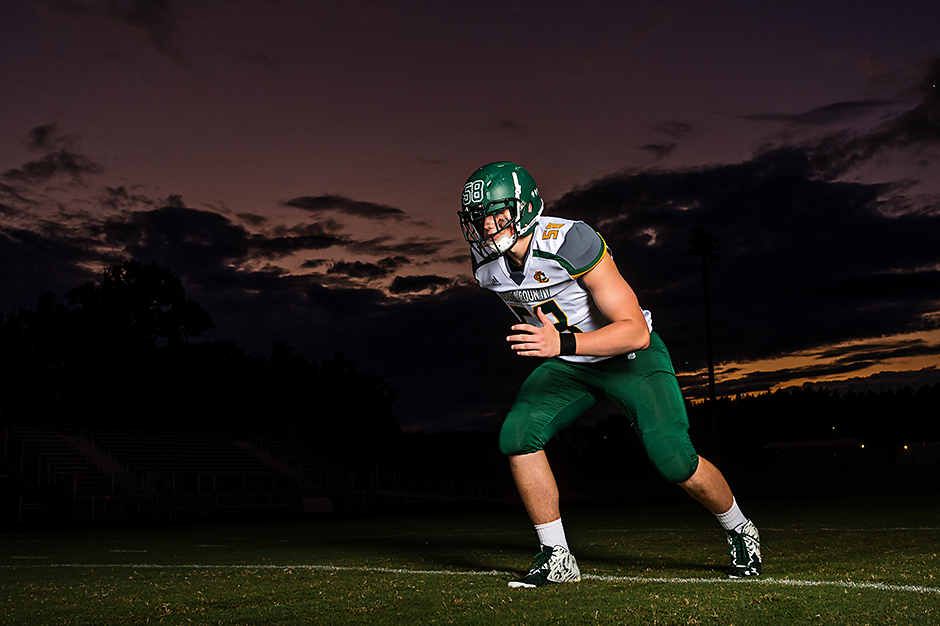 No doubt Collin is a force to be reckoned with on the field but he was one of the sweetest, most polite guys I've ever photographed. Paige, I know you and your family are so unbelievably proud of the man you've raised!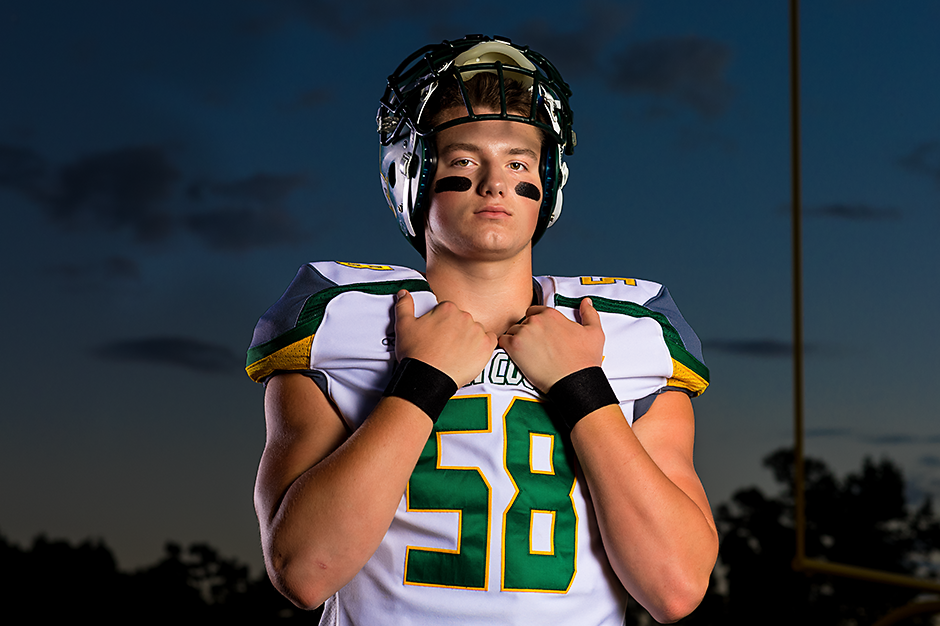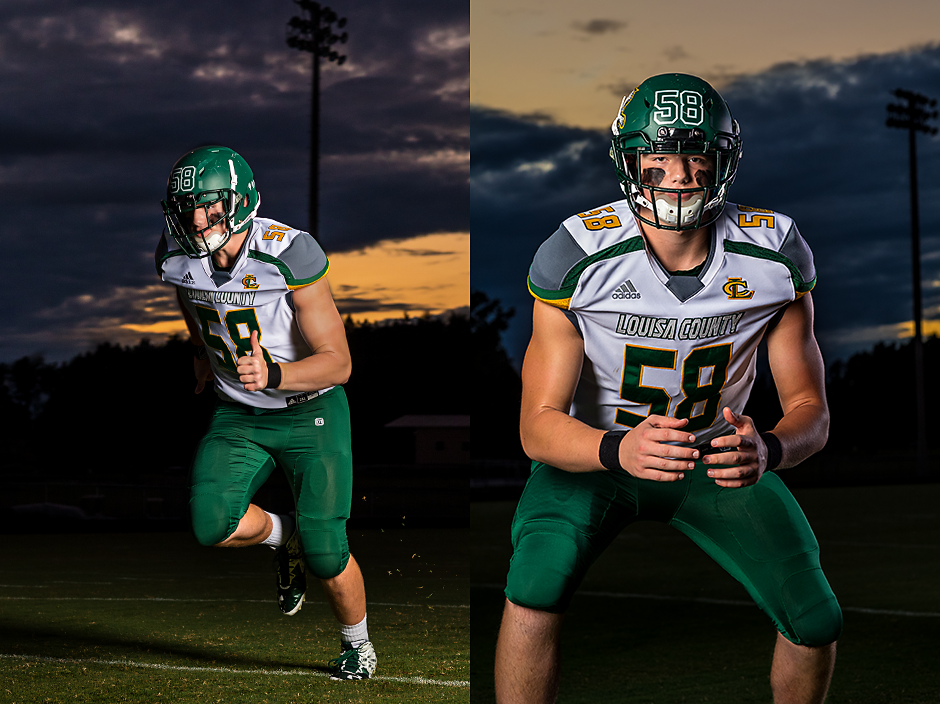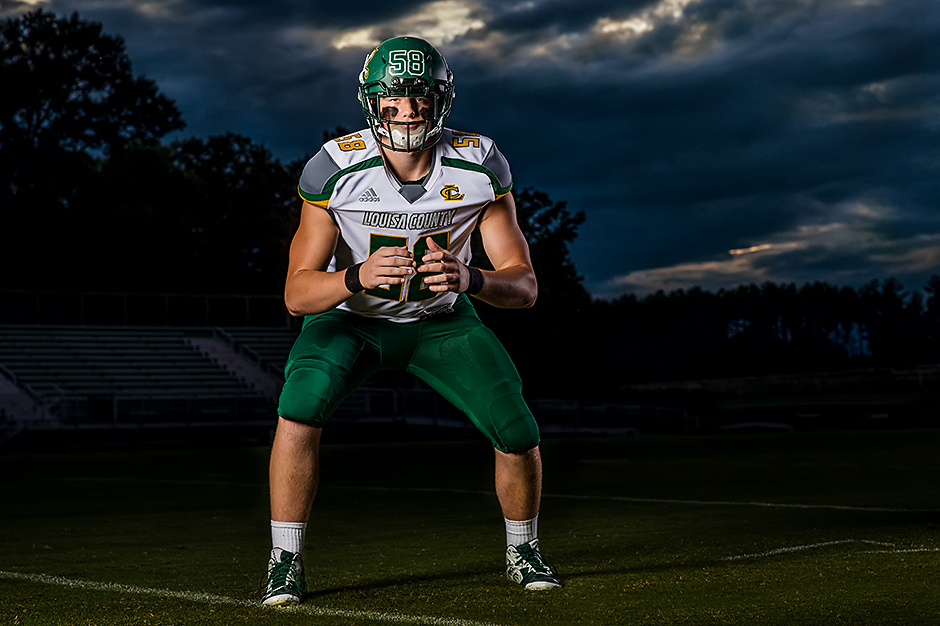 Collin has already been accepted at Randolph Macon, Hampton Sydney and Bridgewater and is waiting to hear back from a few other schools. No matter where he attends college, I know he'll do amazing things. Both on and off the field!!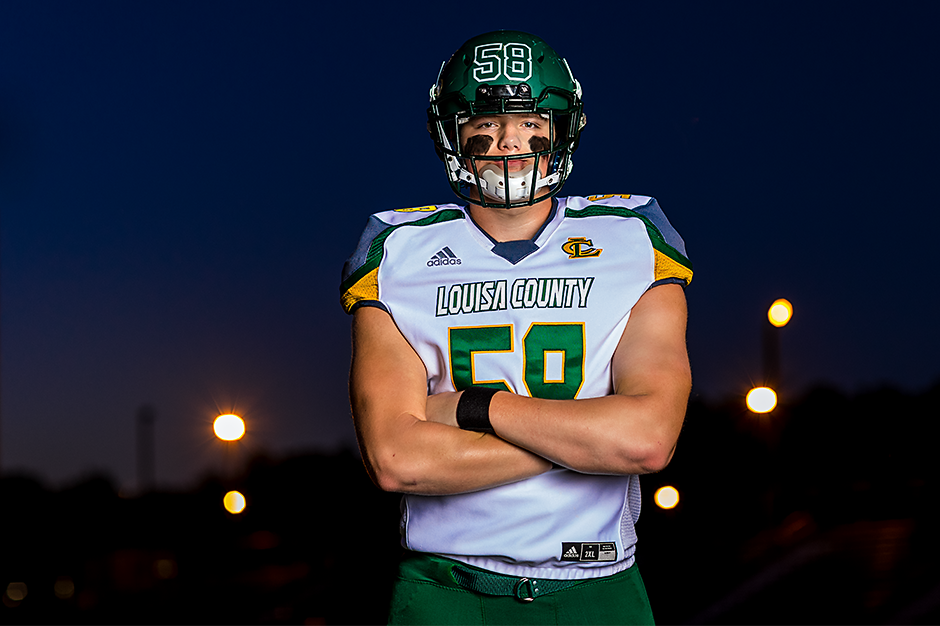 Thank you so much for an wonderful afternoon Collin and Paige!! I loved every minute of your session and wish you nothing but the best with your future plans. Enjoy the rest of your senior year!
GOOD LUCK AT THE GAME TOMORROW LCHS !! We're all rooting for you!!
CLASS of 2018 – Have you scheduled your portrait session yet? I'm currently scheduling winter studio sessions and spring outdoor sessions. For more info click here or contact me! | 434.906.0418 | photos@alijohnson.com
Ali Johnson is a portrait photographer specializing in senior portraits in Charlottesville, Crozet, Keswick, Albemarle and Fluvanna County VA