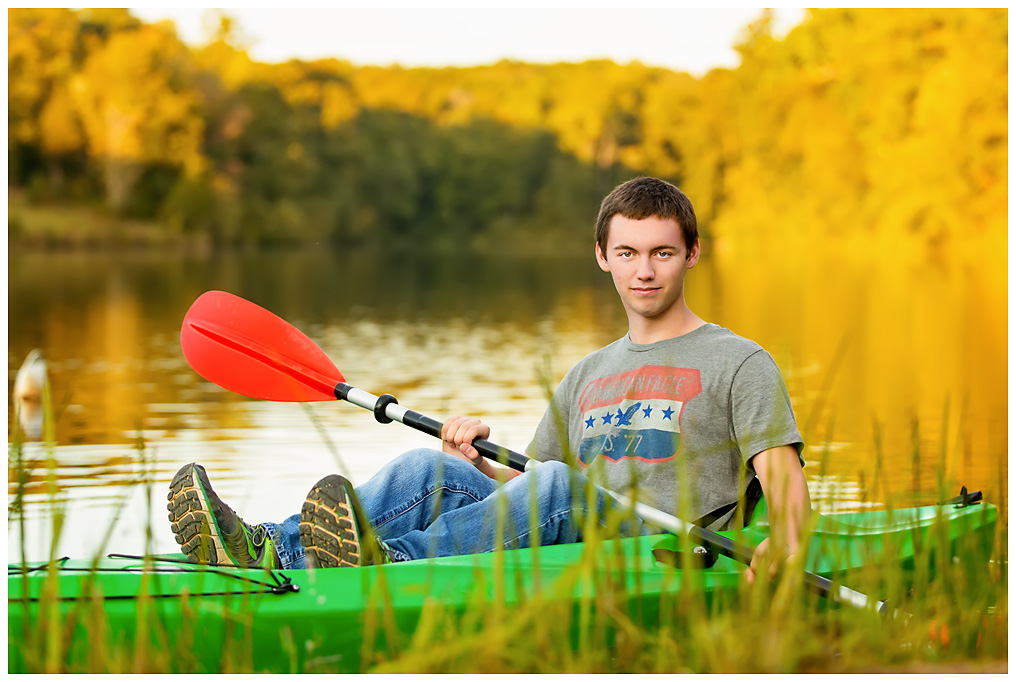 I've had clients personalize their senior portraits with sports, ballet, horses, cars and even a motorcycle but this is the first time I've had a session that included a kayak! Jacob a senior at Fluvanna County High School wanted his session to include him on the water and I was super excited to accommodate him!
We met up at Westview on the James where Jacob has been both a camper and a camp counselor for many years…what a beautiful place! We started out taking some casual shots of Jacob around the camp and then moved onto the lake. We timed it perfectly! Just as we got there the sun was peeking through trees and turned everything a lovely golden color. You could tell that Jacob was happiest when he was cruising around the lake on his kayak.
I really enjoyed spending the afternoon you and your family Jacob! Good luck with your future and enjoy the rest of your senior year!
It's never too late to schedule your senior portraits, contact me today! | 434.906.0418 | photos@alijohnson.com
Ali Johnson is a portrait photographer specializing in senior portrait photography in and near Charlottesville, Crozet, Keswick, Albemarle and Fluvanna County VA