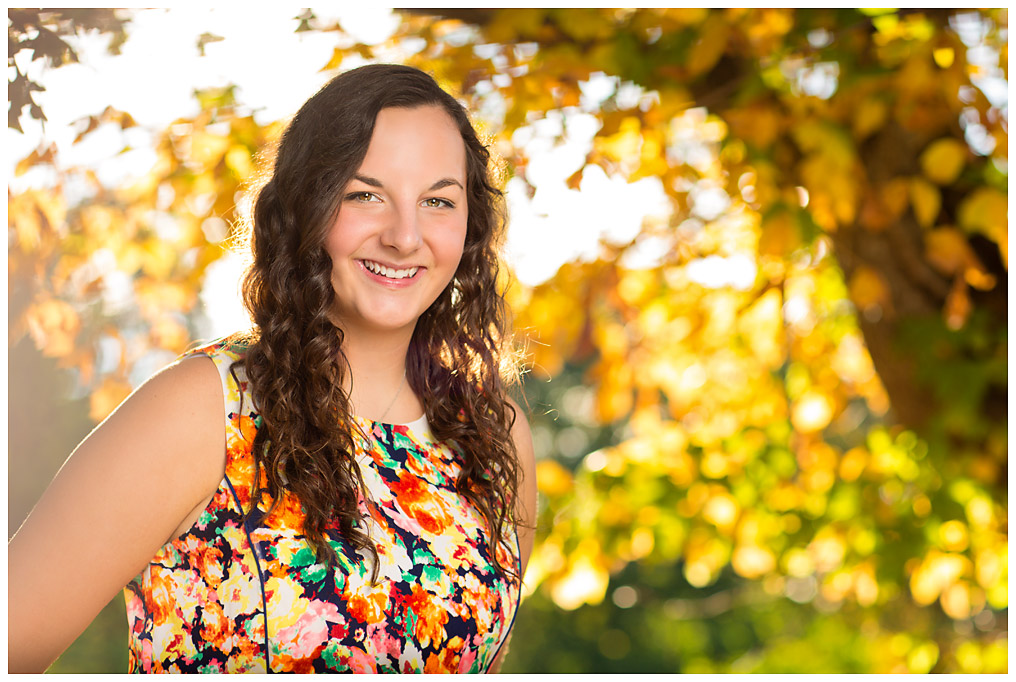 I love this time of year! The weather is getting colder, the leaves are starting to change and I get to spend my time taking senior portraits! Last Saturday I photographed Cara, a senior from Fluvanna County High School.  We started out at Beaver Dam Baptist Church where Cara's father is the Pastor.  There we found the a tree that was absolutely beautiful! The leaves had turned yellow and the sunlight coming through was just gorgeous! Speaking of gorgeous, how awesome is Cara's hair?
We then moved on to a nearby farm. What an amazing location! There were so many wonderful spots to use, and I am in love with the flower garden they had there! Cara is good friends with my assistant Erin and she also brought along another friend Abbey. I love it when seniors bring friends along to their senior portraits. It's always fun to have a good friend with you, plus you get some great photos of the two (or in this case three) of you together!  I had such a wonderful time with the three of them…I spent most of the session laughing! I'm really looking forward to photographing Erin & Abbey in a few weeks.
Thanks for a great afternoon Cara, I really enjoyed photographing you…enjoy the rest of your senior year!
It's never too late to schedule your senior portraits, contact me today! | 434.906.0418 | photos@alijohnson.com
Ali Johnson is a portrait photographer specializing in senior portrait photography in Charlottesville, Crozet, Keswick, Albemarle and Fluvanna County VA