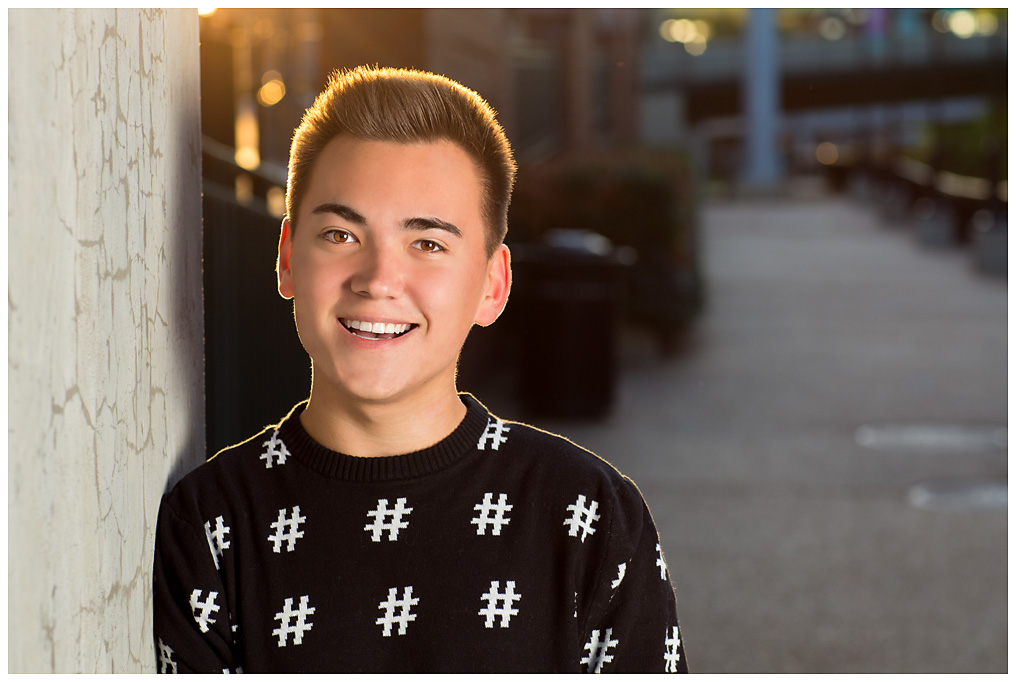 I have been looking forward to taking Charlie's senior portraits for months! He's a senior at Fluvanna County High School and wanted an urban feel to his senior portraits. He suggested we head to Carytown in Richmond, Virginia and I jumped at the chance! I've taken senior portraits in Charlottesville, Fluvanna County, even Fredericksburg but this was my first time having one in Richmond!
We spent the first part of the session wandering around Carytown, looking for interesting backgrounds. There were so many great spots! It was a gorgeous Saturday, the first real day that felt like fall so the place was pretty crowded. We decided to head over to Canal Street, another first for me. This location was even better than the first! I could not believe how much cool artwork there was painted on the walls!
Another first, was the awesome outfits Charlie brought for his senior portraits! The cat shirt and sweatshirt, the fast foot sweatshirt, even the hashtag sweater were all so awesome! The only negative of the day was that I didn't have enough time to photograph all of his amazing outfits! I had a fantastic time with you and your mom Charlie! Enjoy the rest of your senior year and good luck in the future!
============ How exciting! Charlie's session was featured on the Senior Style Guide blog! ============
It's never too late to schedule your senior portraits, contact me today! | 434.906.0418 | photos@alijohnson.com
Ali Johnson is a portrait photographer specializing in senior portrait photography in Charlottesville, Crozet, Keswick, Albemarle and Fluvanna County VA