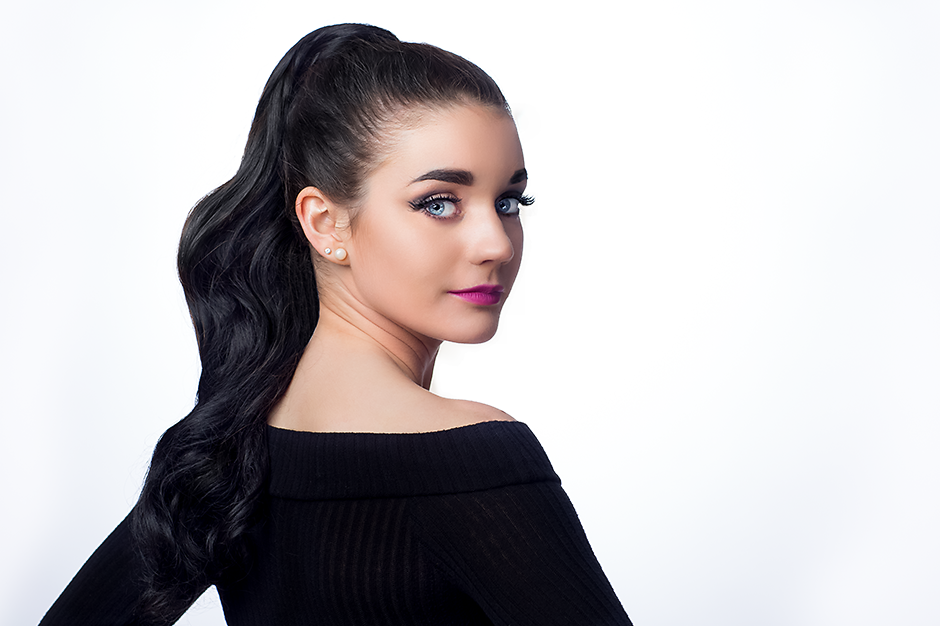 Katy Perry Icon Session | Emily | FCHS
Every year, I try to come up with an interesting photography concept for my senior spokesmodels. Last year we had color inspired sessions and I was thrilled with the way they turned out! This year I decided to do something different with my 2017 senior models. Each one of them chose a different icon and through out the year, we've had sessions based on their icon. We picked photos of that icon and used them as inspiration for our photoshoots. With outfit choices, accessories and hair and make-up we hope to capture the essence of the icon!
I've already photographed Marilyn Monroe, Audrey Hepburn, James Dean, Taylor Swift and John Mayer and am in love with the results! I had to take a break from the icon sessions because my fall was so busy with outdoor senior sessions. With the new year I started back up and today, I'm happy to share the sixth one from the series…a Katy Perry icon session!
I was really excited when Emily, one of my senior models from Fluvanna County High School, choose Katy Perry as her icon. Not only is she an amazing artist, but her constantly changing fashion style is so cool! It varies from over the top avant guard looks to her Cover Girl beauty ads.
For Emily's session, we decided to focus on the beauty shots of Katy Perry. Here are some of the photos from Pinterest that we used for inspiration: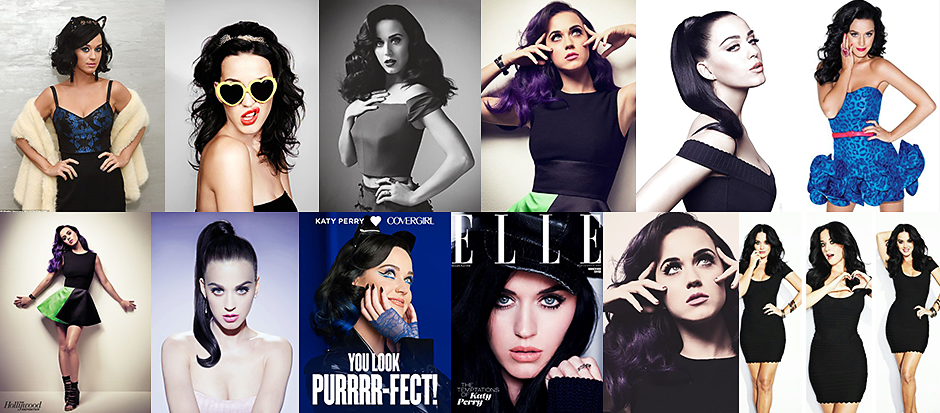 Turning Emily into Katy Perry was so much fun! I can't take the credit though, it was all thanks to Mary & Sydney (the incredible hair & makeup artists I work with). All I had to do was buy some hair extensions and they did the rest! Emily, I love how the dark hair makes your eyes pop!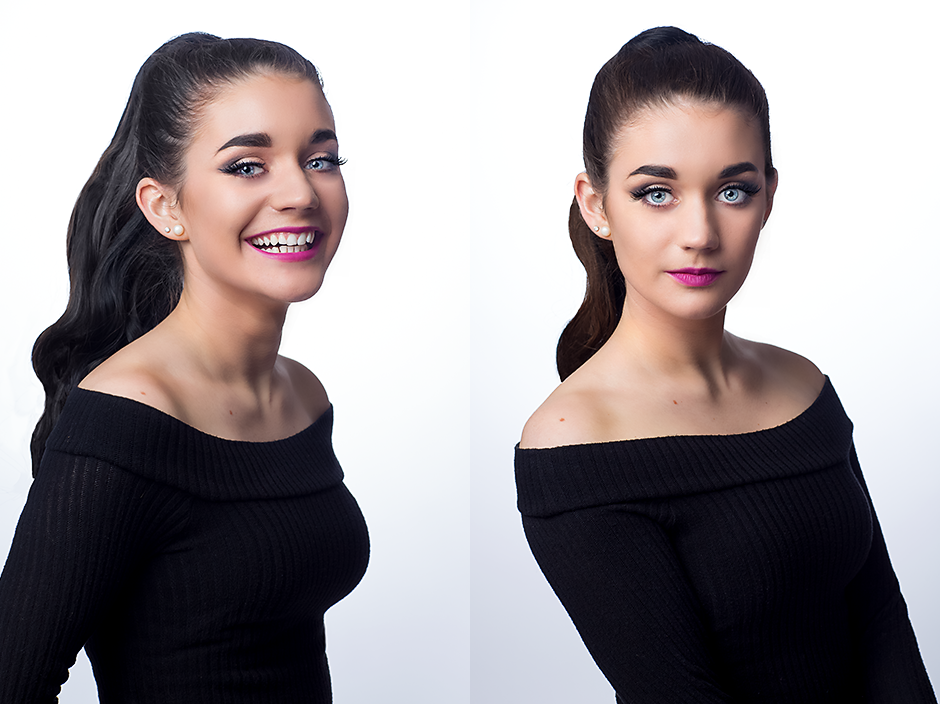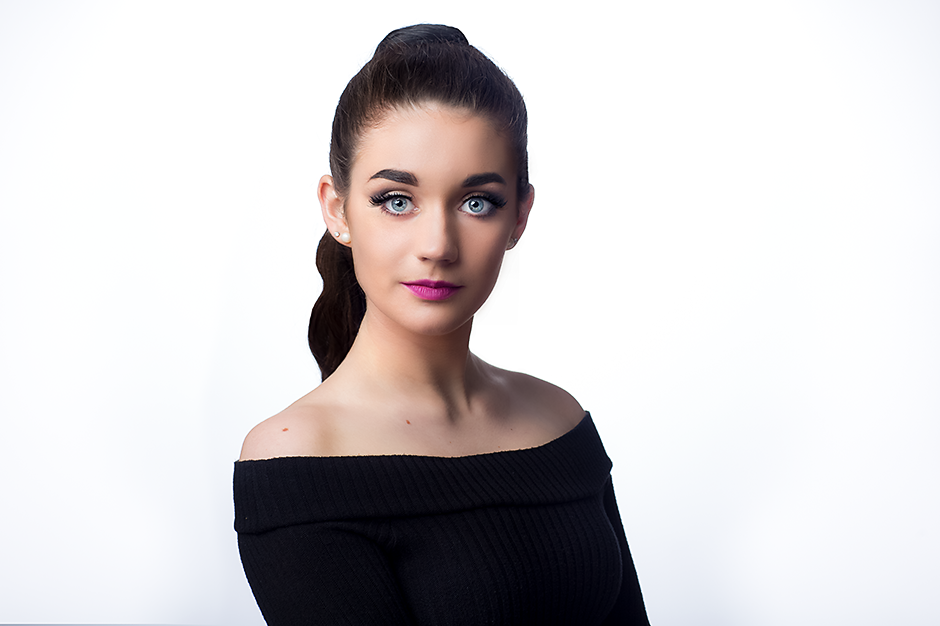 We switched up the dark ponytail for a purple one and though I know it isn't a look Emily would ever wear, she totally nailed it as Katy Perry!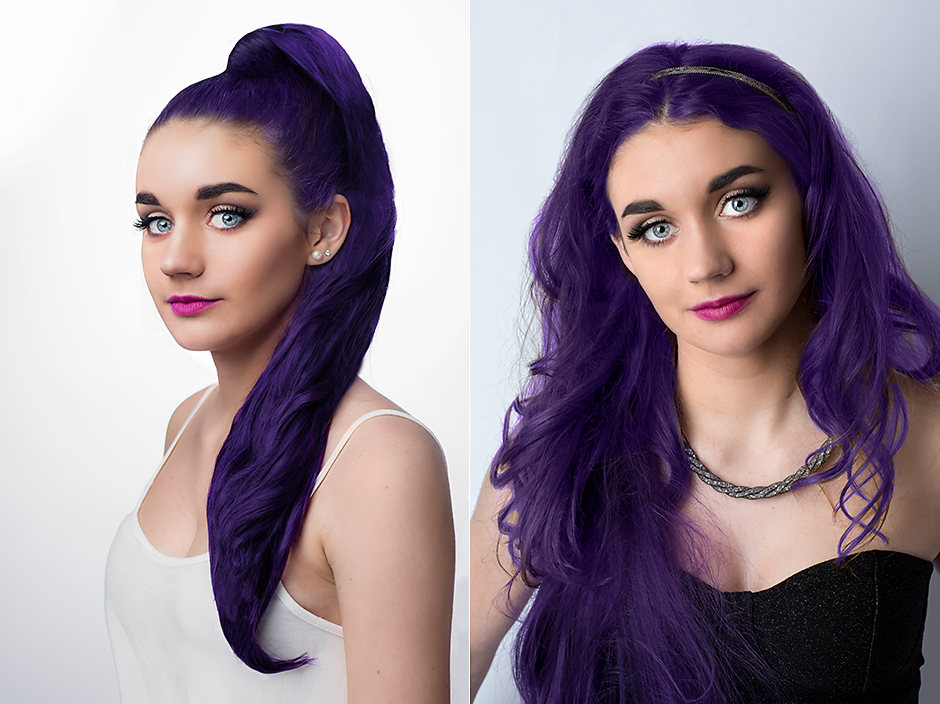 Some of the clothing that Katy Perry wears is either a one of a kind, or is crazy expensive so we had to go a different route for some shots. This wasn't an exact match to the blue dress I showed above but thought it had the same feel. Especially with the heart sunglasses and red lipstick!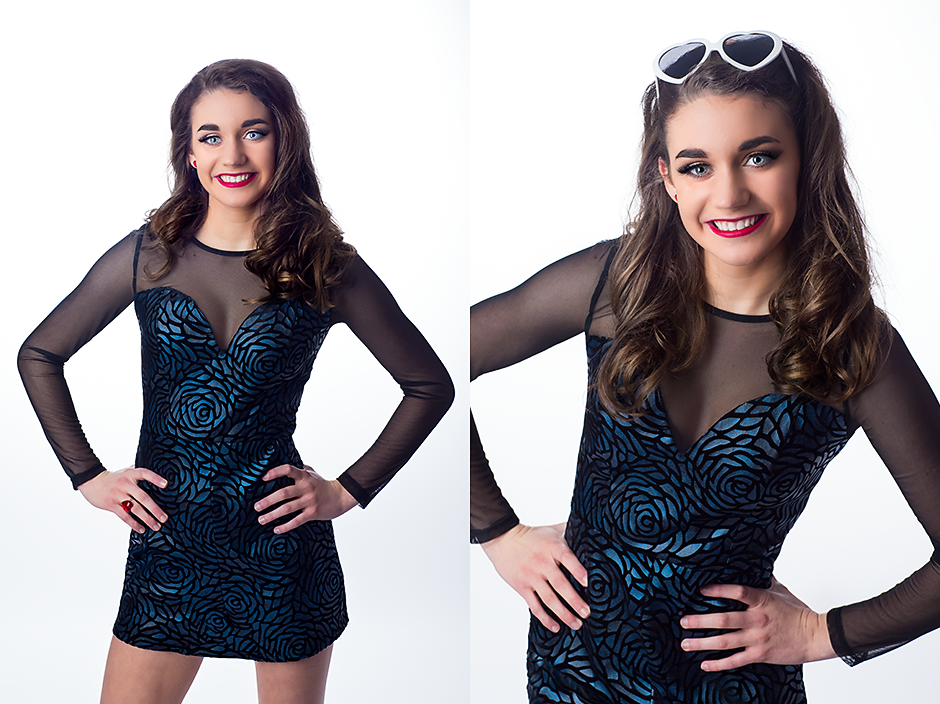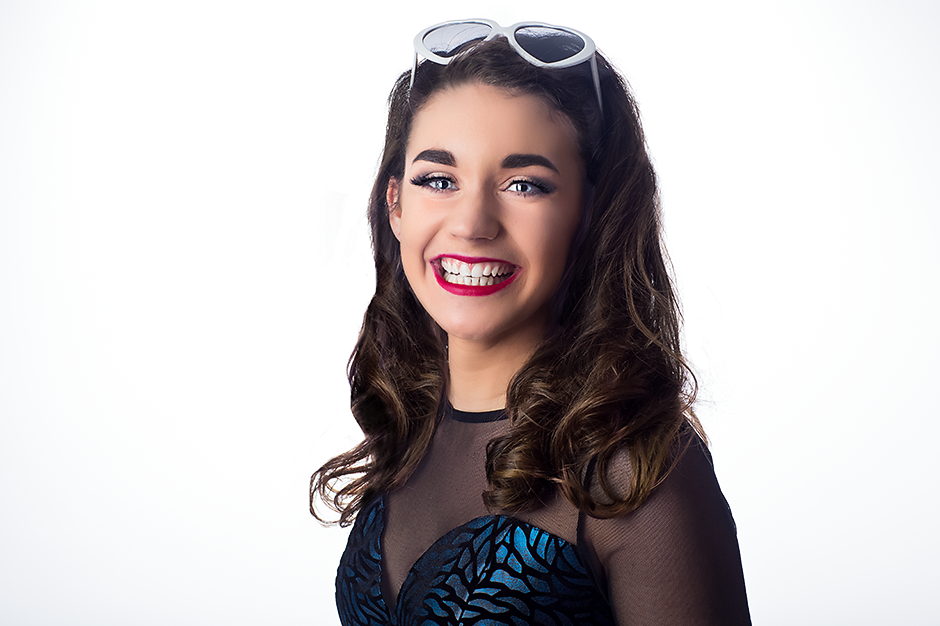 I am in love with this series of shots! Emily captured two sides of her icon. Fun loving and playful nature and drop dead gorgeous serious looks!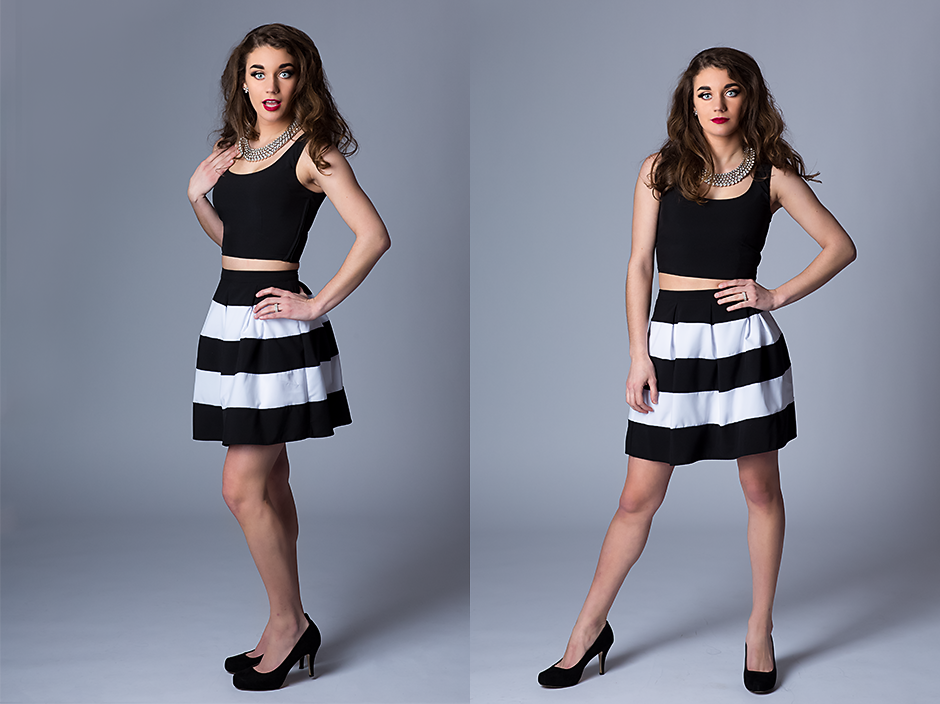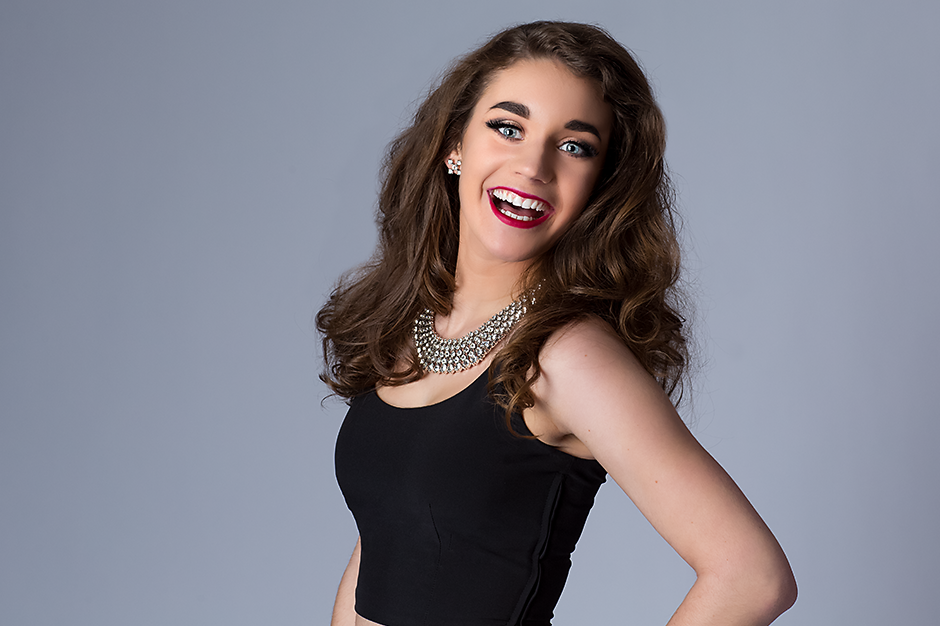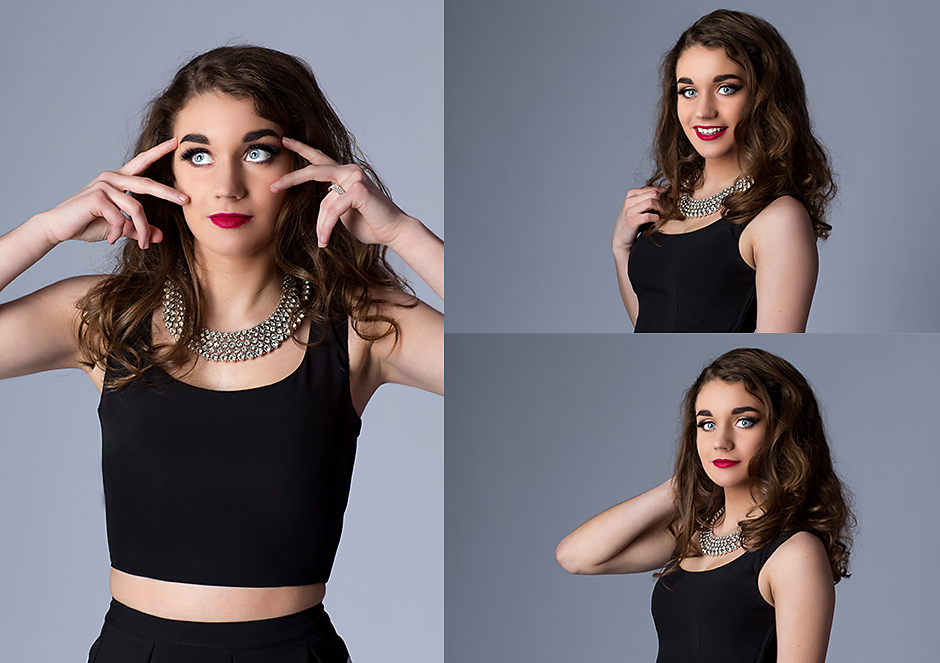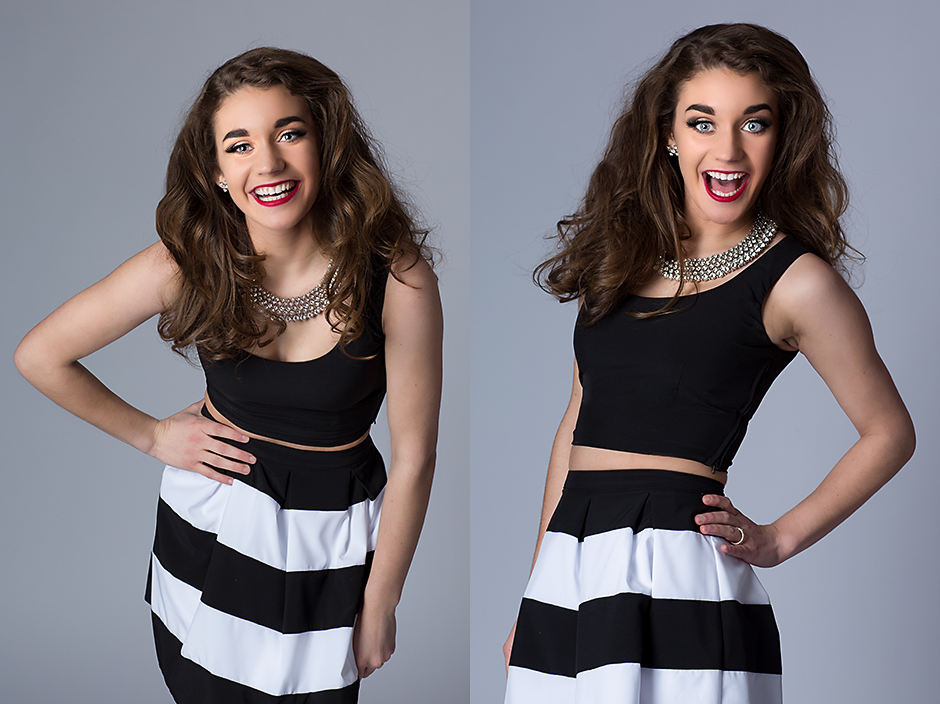 Sometimes the shots are inspired by the icon and other times I try to recreate the original. I think we copied this one perfectly!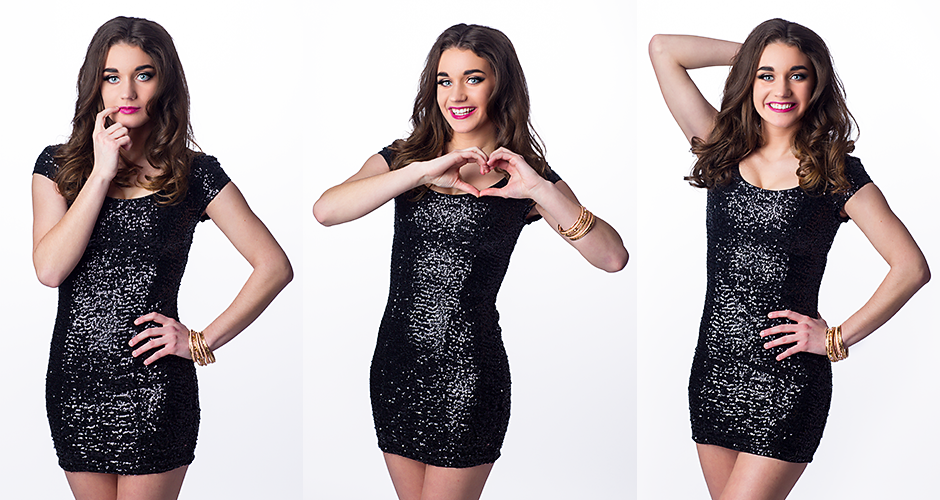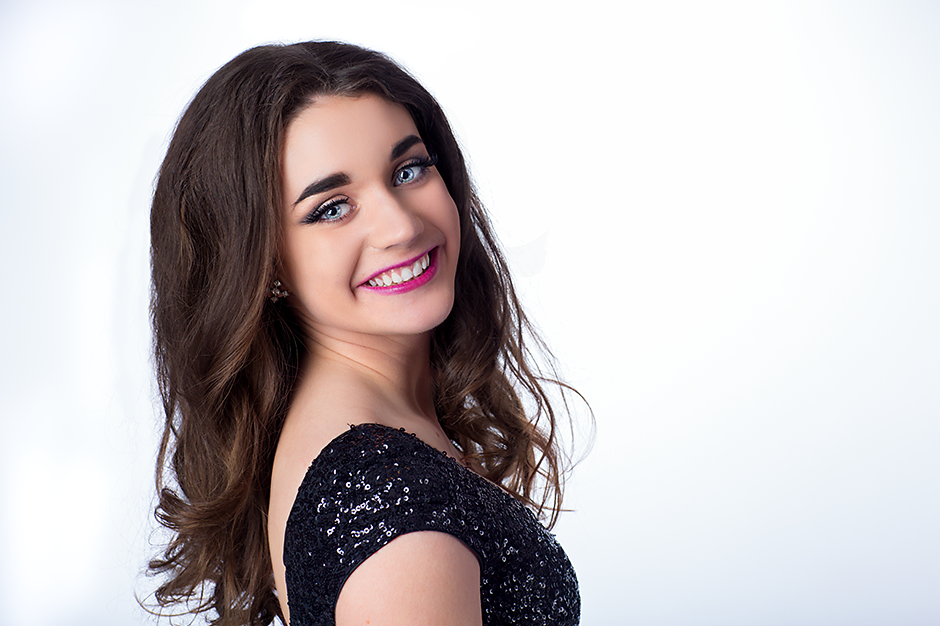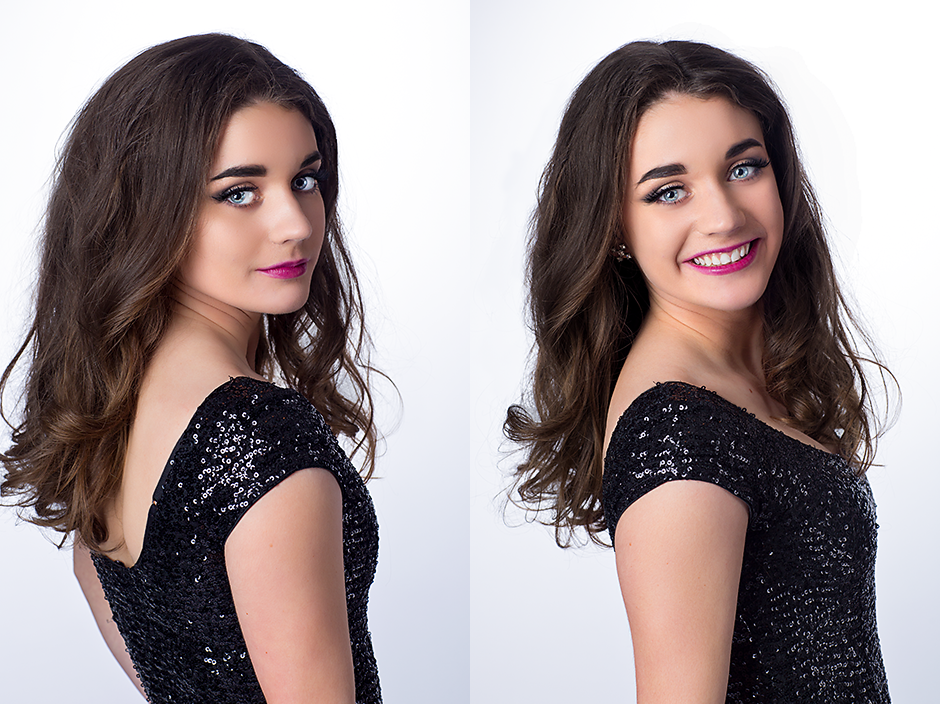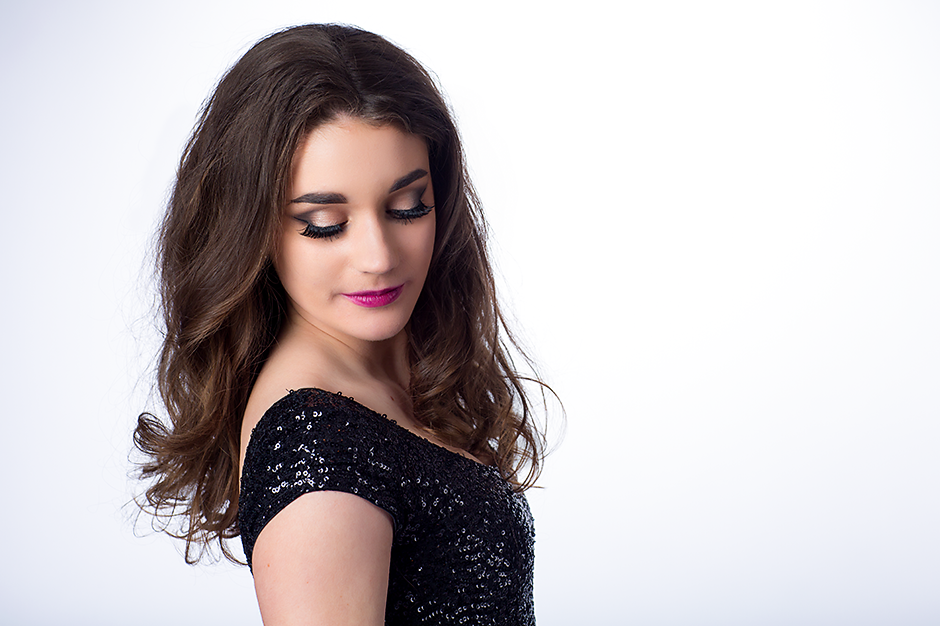 We tried to copy this shot exactly too. I have no idea how Katy Perry can raise up the one side of her mouth like that! Emily couldn't figure it out either but I had a lot of fun watching her try! 🙂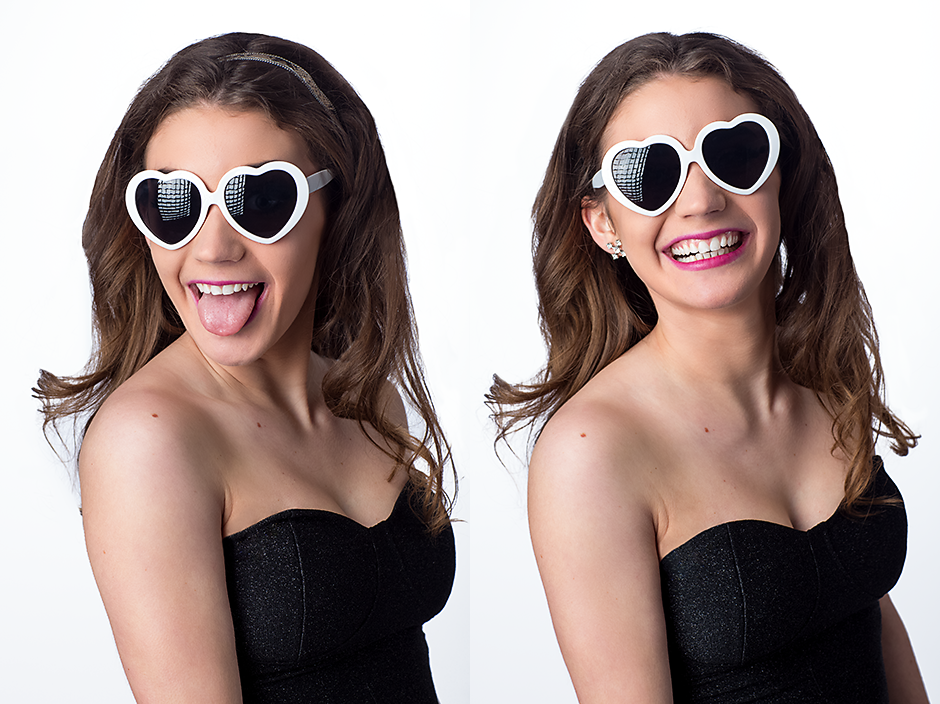 Last shots of the day and another pretty good job of recreating the inspiration photos. Especially the ones with the black hat. Emily you are so unbelievably gorgeous!!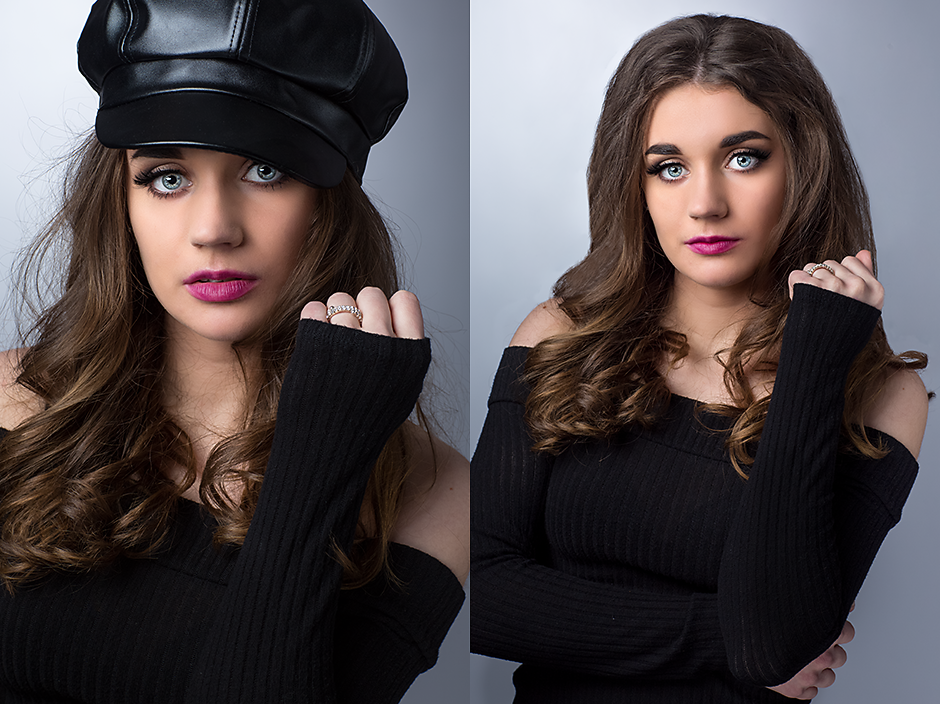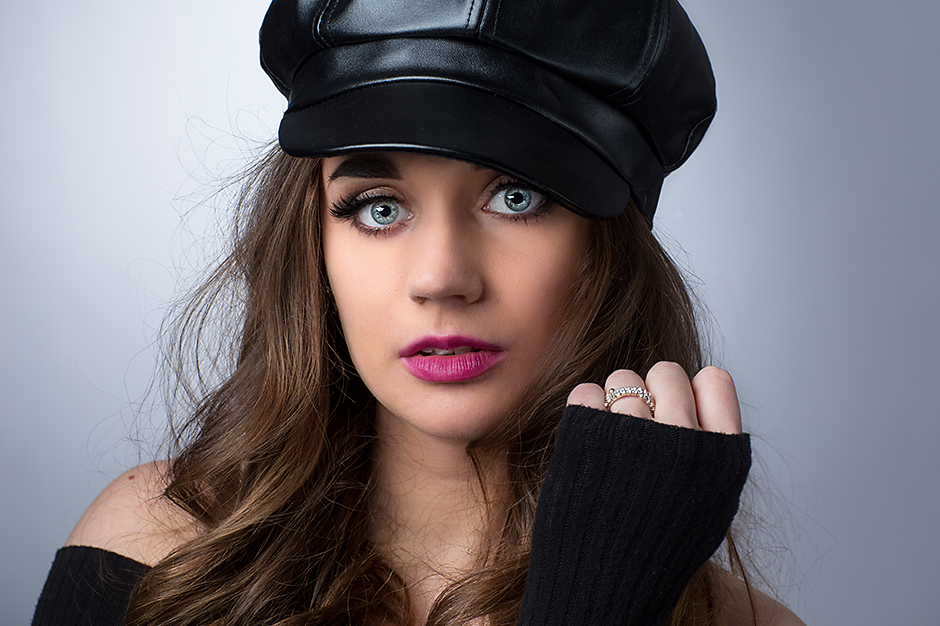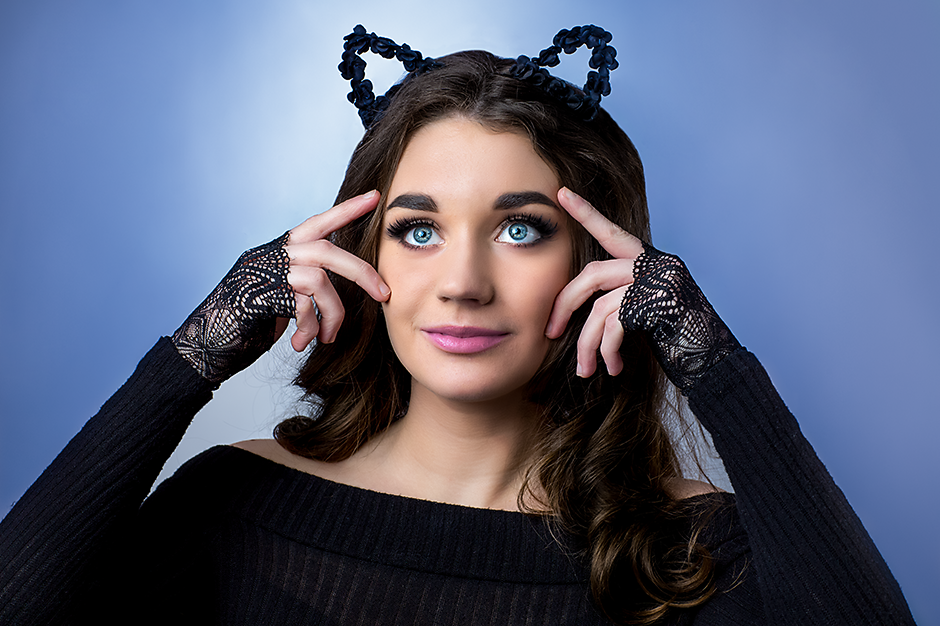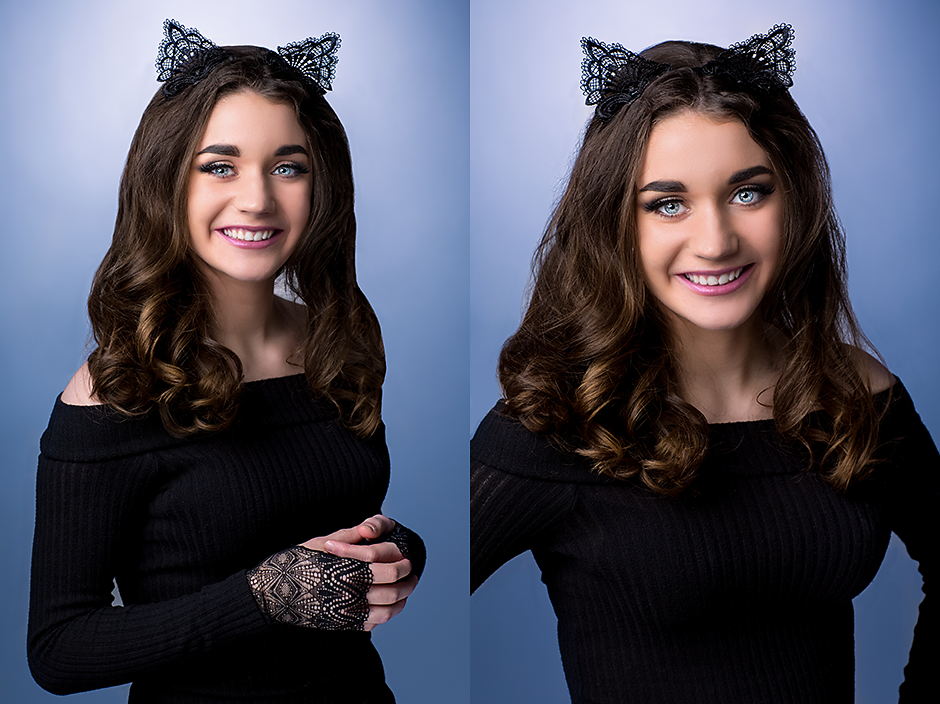 Thanks so much for a wonderful afternoon Emily, you were the perfect Katy Perry! Stay tuned for more icon sessions throughout the school year. I have Lana Del Rey, Beyonce, Janis Joplin & Melanie Martinez coming up in the next few weeks!
CLASS of 2017 – My spring schedule is almost full! Have you scheduled your portrait session yet? For more info click here or contact me! | 434.906.0418 | photos@alijohnson.com
Ali Johnson is a portrait photographer specializing in senior portrait photography in Charlottesville, Crozet, Keswick, Albemarle and Fluvanna County VA