Extreme Sports Portraits | Ali Johnson Photography | Charlottesville Senior Photographer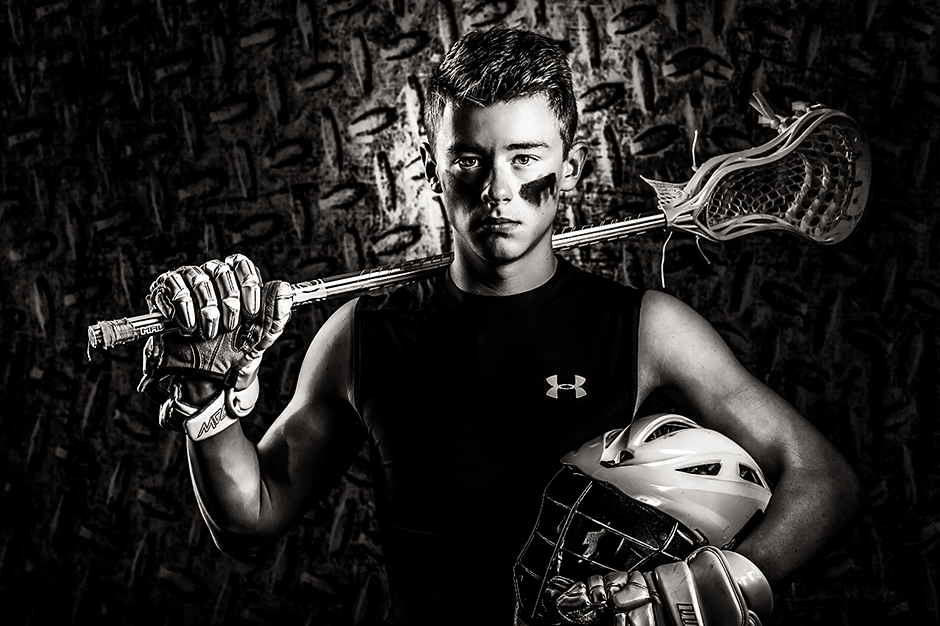 Extreme Sports Portraits | Ali Johnson Photography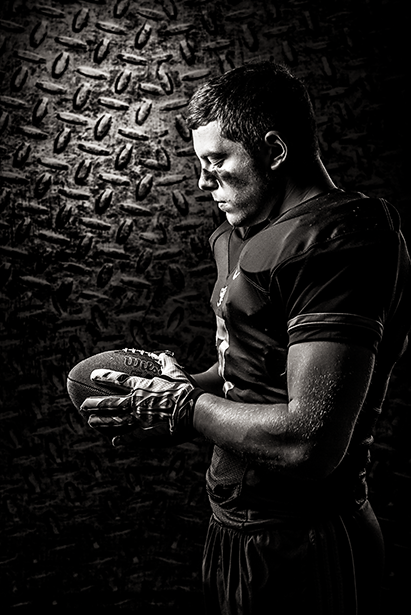 Last March, I attended a photography conference in Saint Louis named Shutterfest. Their tag line is "Shutterfest is not just a conference. It's an experience." and man oh man were they right! I learned so much, made new friends and got super inspired to try out some new photography techniques!
Melanie Anderson (one of the amazing instructors) taught a class called Extreme Seniors. During the class she showed how she photographs athletes in her studio. It was incredible! Not only was she a fantastic speaker, but I was blown away by how cool the photos looked. I was instantly hooked! I love taking taking dramatic portraits in my studio but I never really thought about doing it with athletes. It really opened my eyes!
I tested out my knowledge on a few of my 2017 models and fell in love with the results! Super edgy and dramatic, with textured backdrops, it really helps capture the intensity of sports. I've photographed students that play football, basketball, soccer, lacrosse, swimming, field hockey, golf, track and even cheerleading!
I keep the photos black and white so you don't have to deal with competing colors of the uniforms and equipment. All you are focusing on is the athlete and their gear. Photos like these are a wonderful alternative to traditional sports portraits!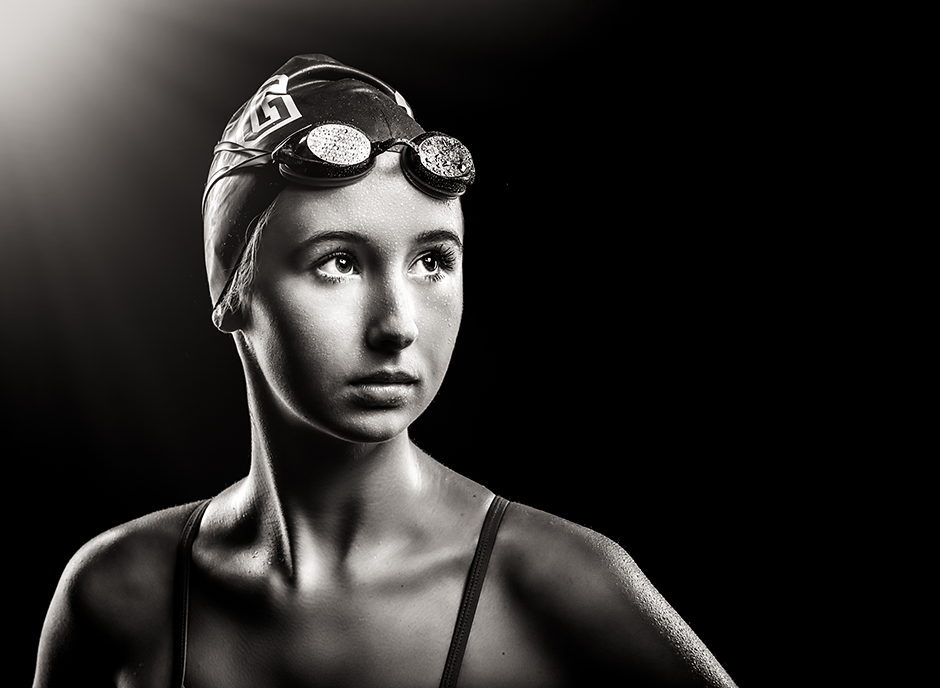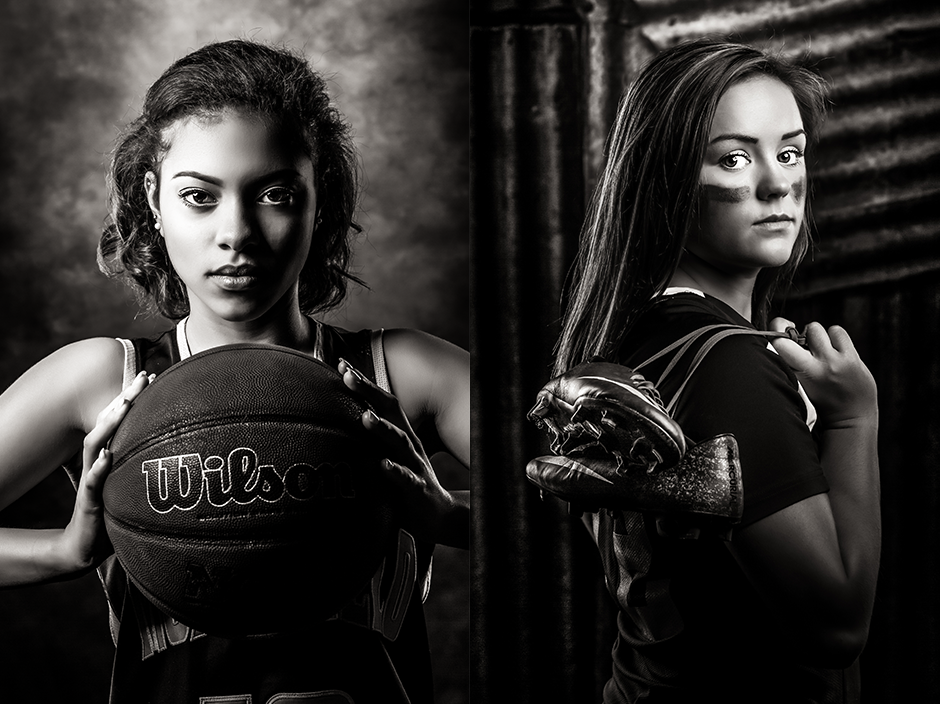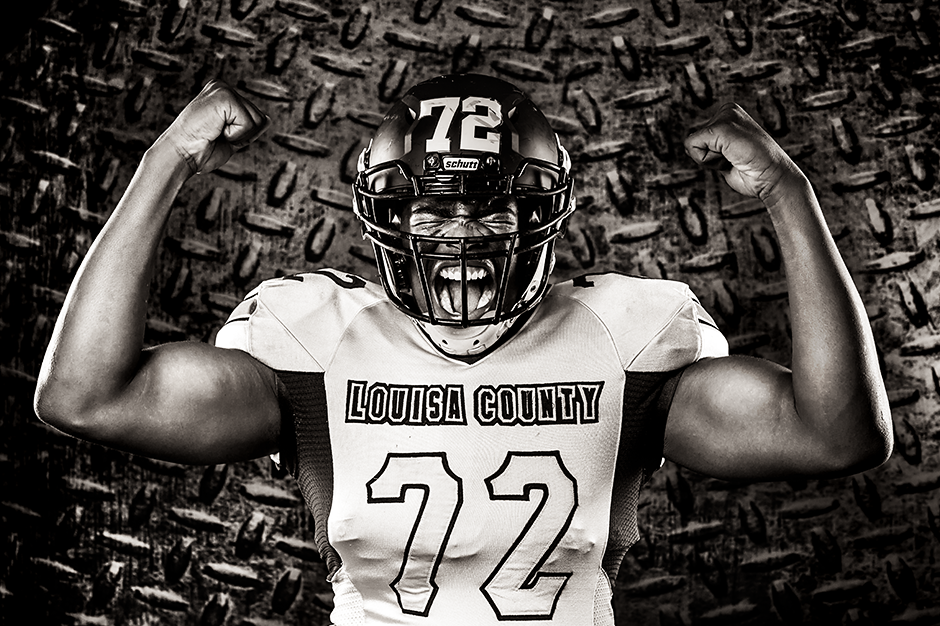 Of course, you don't have to be serious in your sports photo. If if feels more natural for you to smile, then by all means show me your pearly whites! 🙂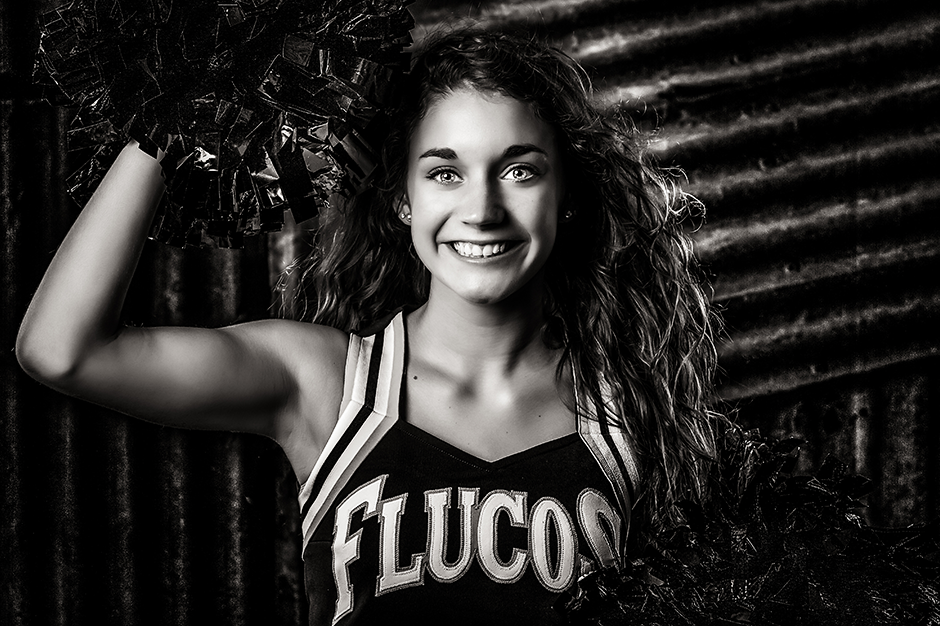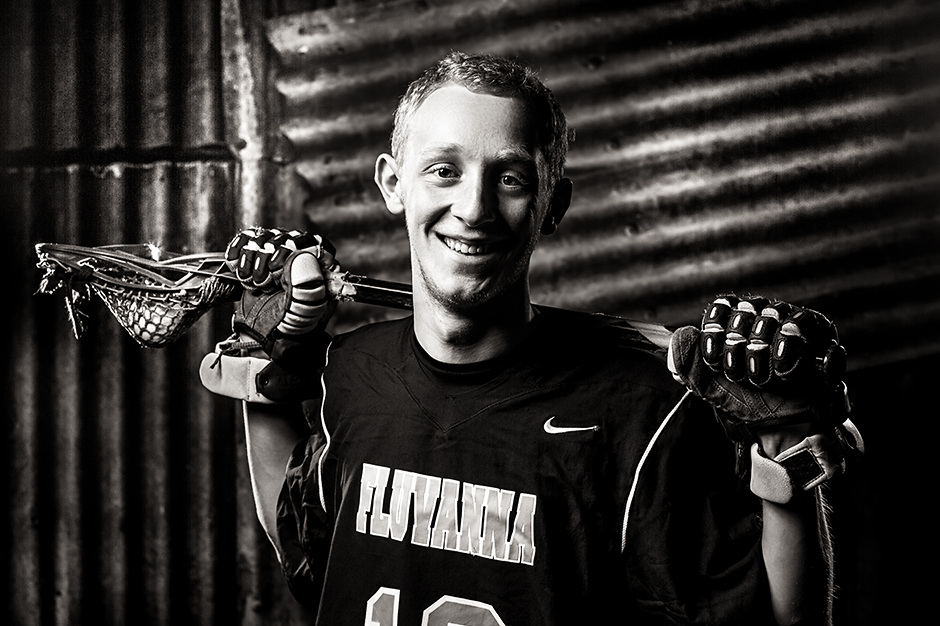 You don't have to be a senior to schedule one of these sessions. I'd love to photograph athletes of all ages!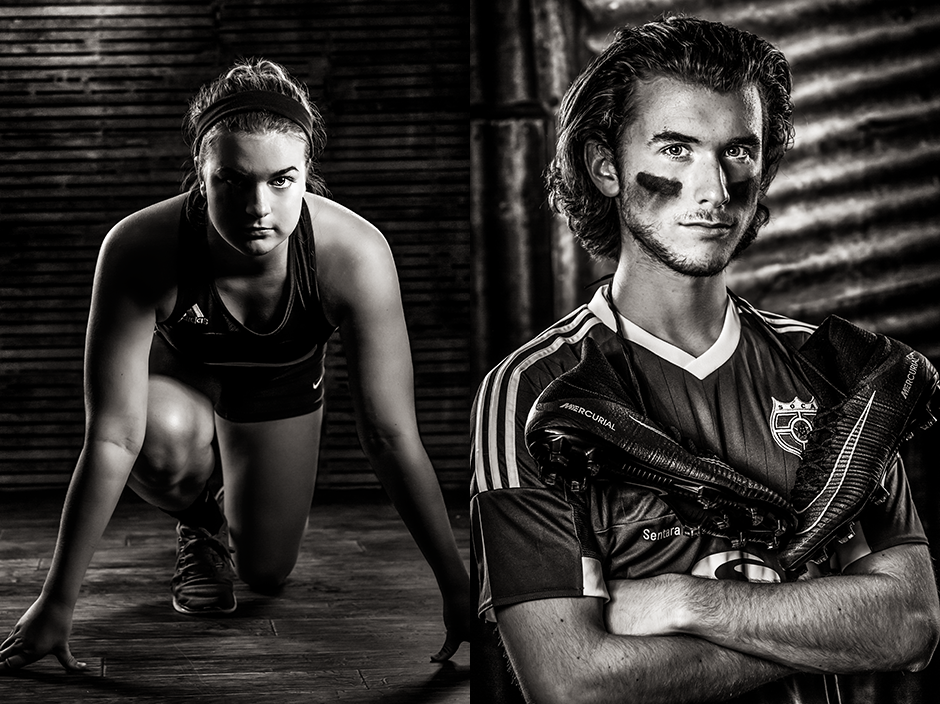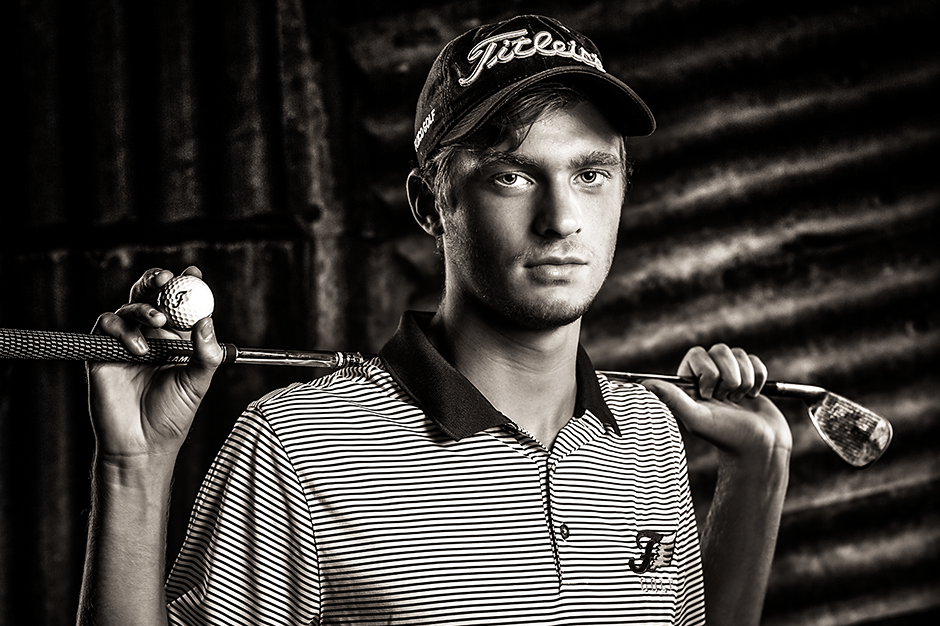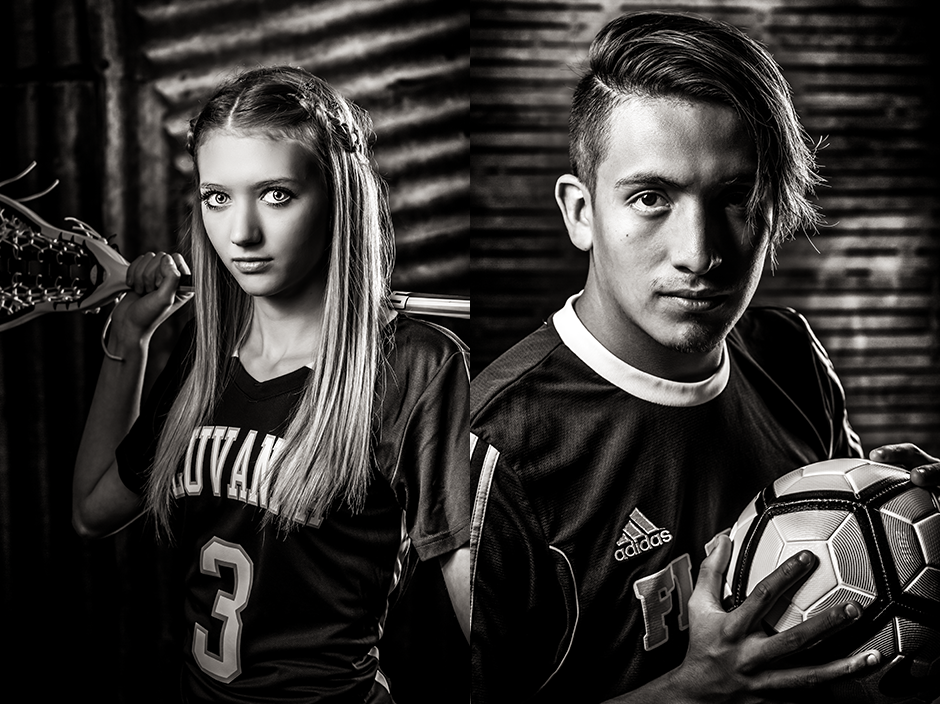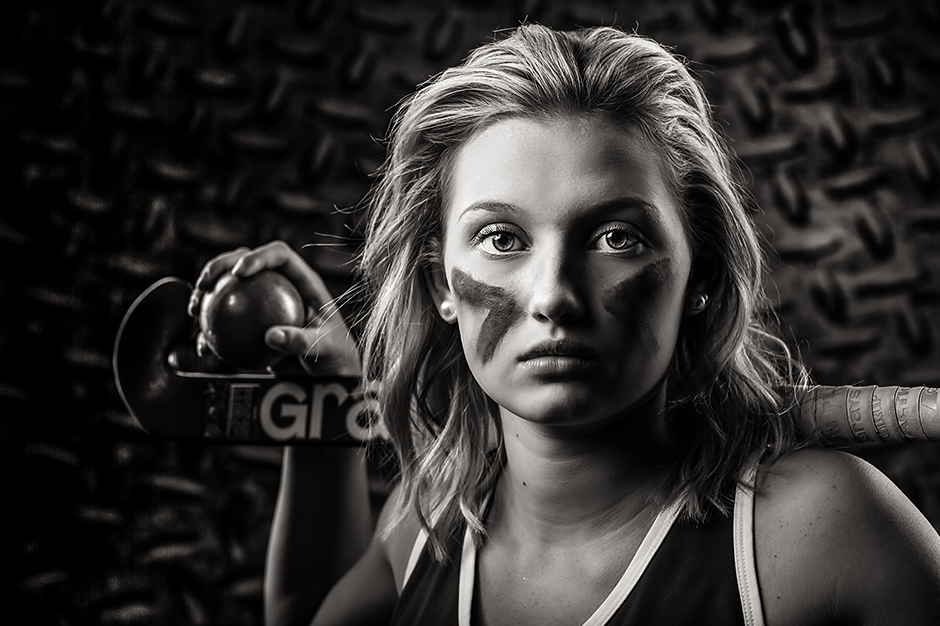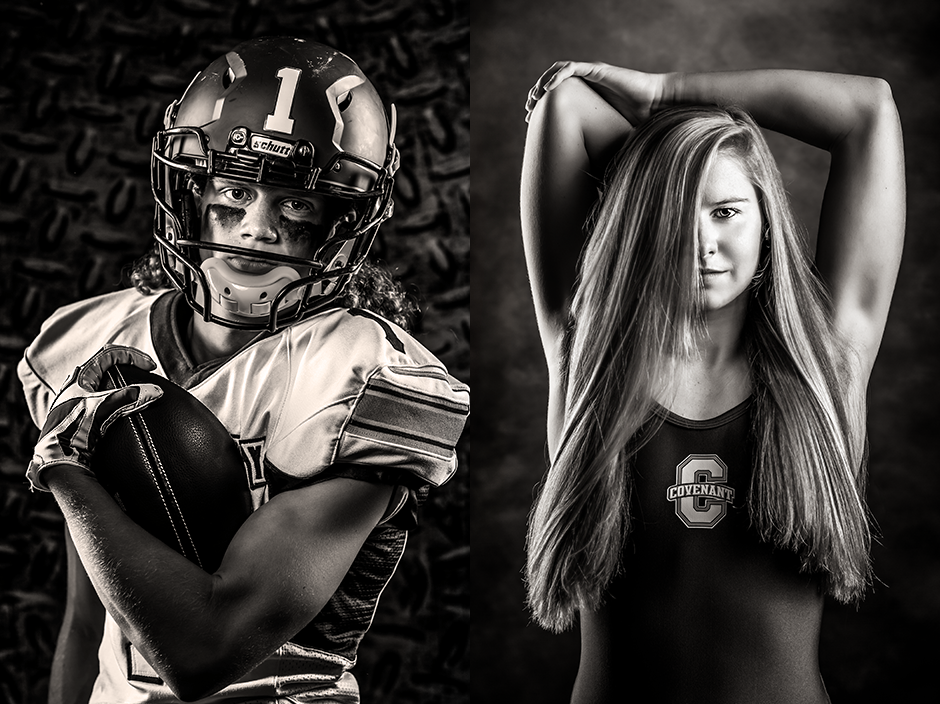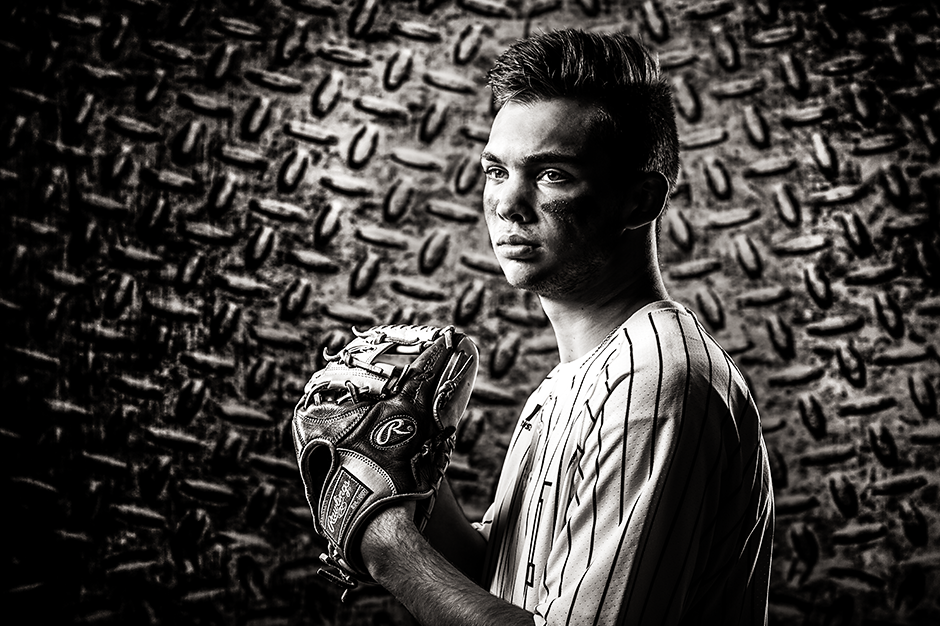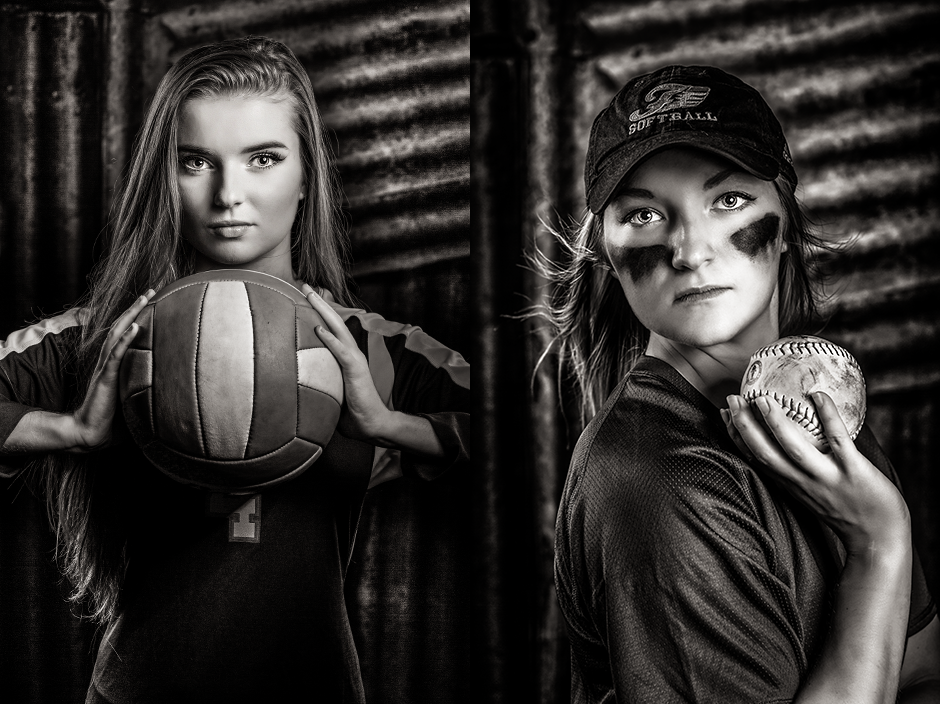 CLASS of 2017 – Have you scheduled your portrait session yet? My Spring calendar is already filling up! For more info click here or contact me! | 434.906.0418 | photos@alijohnson.com
Ali Johnson is a portrait photographer specializing in senior portraits in Charlottesville, Crozet, Keswick, Albemarle and Fluvanna County VA